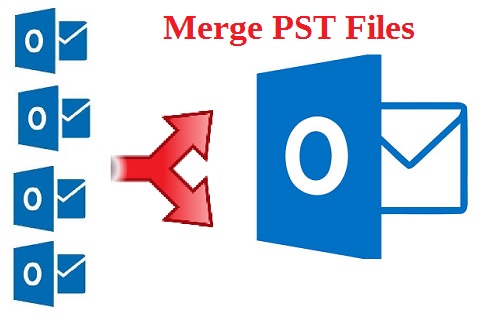 Summary: Are you worried about managing your large several Outlook data files? Want to merge all PST files into one? If yes, you will find the best suitable solution in this blog. Here we are going to discuss the top method that you can merge Outlook PST files into a single file. Let's move with the process to merge multiple PST files into one in Outlook 2019, 2016, 2013, 2010, 2007.
Outlook gives the user permission to create unlimited PST files for managing data. As a result, users have multiple PST files, and this can be challenging to handle. In some cases, the user wants to merge multiple email accounts in Outlook and access all of their data into one account. The next section, explains the benefits of merging PST files.

Read More- How to Merge Calendars in Outlook
Why Need to Merge PST Files Together?
There can be several benefits and reasons to join PST files together into one file. Some of them are:
A user wants to access PST files from multiple accounts into one
To manage two or multiple inbox folders
To avoid accidental data deletion issue
Import multiple PST files into Outlook after merging into one file
To share PST data file with someone
These are the main reason that users need to combine multiple PST files into one. Now continue with the procedure.
Steps to Merge Multiple PST Files into One in Outlook
First of all, download and install the PST Merge Freeware on your machine by clicking on the button below:

Step 1. Select .pst files or folder you want to merge.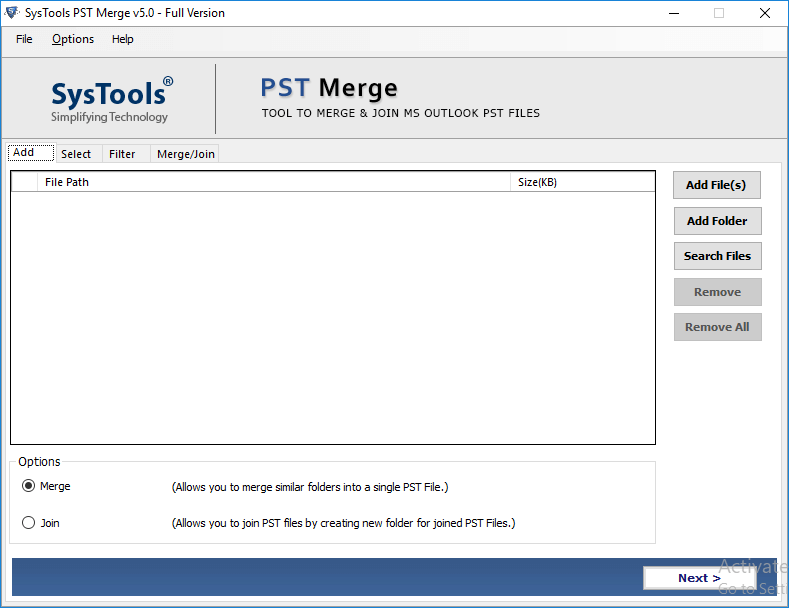 Step 2. Choose options: Join or Merge.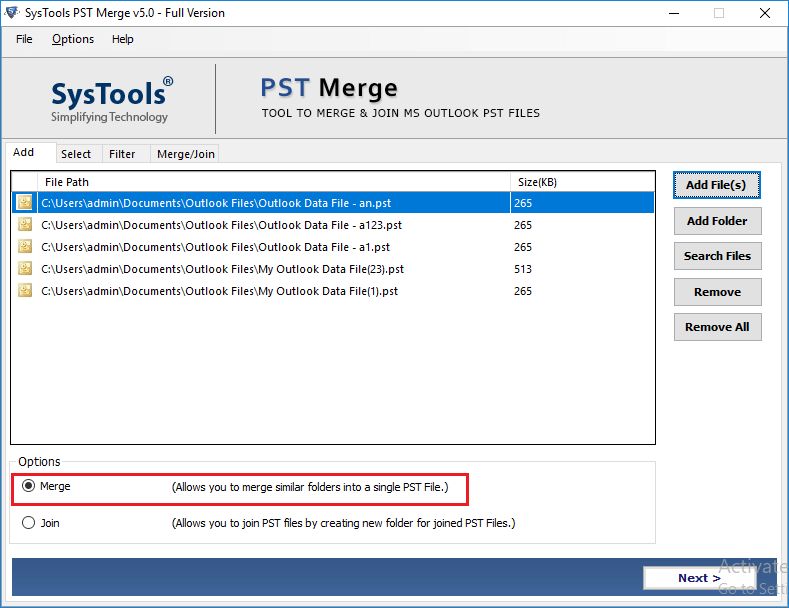 Step 3. Select merge PST files together into New PST, Existing PST or Outlook Profile.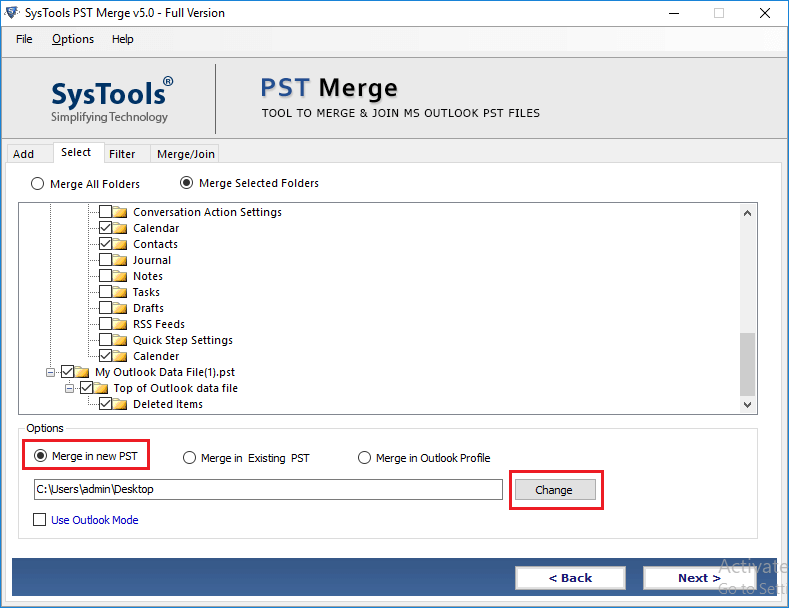 Step 4. Select filter and criteria according to the needs. Hit Next.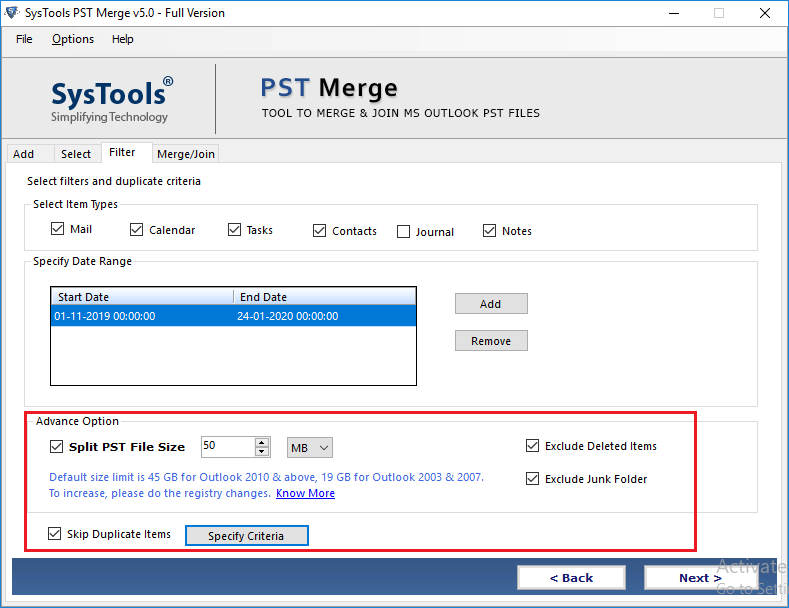 Now, you can see the live merging process and status. After completion of merge process, you can view the PST file into Outlook application.
Why Prefer PST Merge Tool to Combine Multiple PST Files?
This software makes it easy for the users to merge Outlook data files together into a single PST file. It is best for novice users as it has a simple interface. With this tool, one can merge archive PST and password encrypted PST without losing a single bit of data. The tool supports to merge multiple PST files into one in Outlook without file size, version, and duplication issues. It combines UNICODE and ANSI PST files with a full accuracy rate in just 4 simple steps. Some of its benefits and advantages are:
Merge Archive PST Files: The best feature of this utility is that it is the complete package of Outlook data management. You can easily merge two or multiple archives PST into one without size limitations at all.
Remove Duplicates: The software lets you merge PST files together without duplication. Select the Remove duplicates option and combine multiple PST files into one accurately.
Supports Windows and Outlook Versions: With this software, one can merge multiple PST files into one in Outlook 2019, 2016, 2013, 2010, 2007, etc., on Windows 10, 8.1, 8, 7, and all previous editions.
The option of Splitting File Size: If you have large PST files, you can easily split oversized PST files into smaller parts. For this, just check the Split PST File box and select the required size for your PST file.
Two Options for Merging: The tool gives 2 options to merge Outlook data files together into one in Outlook. The Join option will allow you to join multiple PST files by creating a new folder for the merged file. With Merge option, you can merge similar folders into one PST file like you can merge Outlook contacts from multiple folders into a single one.
Final Words
Microsoft offers many features for managing Outlook data like create archive file, export PST files, import PST files without duplicates, etc. But, what to do when user has a large number of PST data files that are not manageable. Unfortunately, Outlook does not provide a direct option to fix this problem and join PST files together into a single file. In the blog discussed above, we shared the top and most successful solution to merge multiple PST files into one in Outlook.