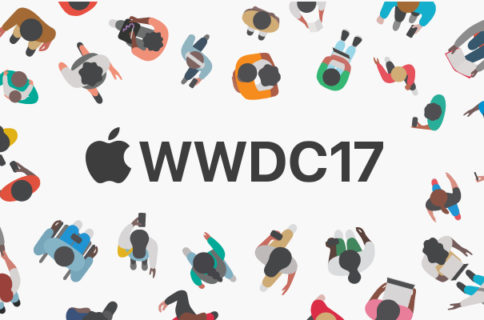 To know about the latest Apple's Products and software release, nearly 5,000 developers packed the San Jose Convention Center on 5 June. Here some products are made available to users at the time of release. But, few of them were supposed to be available by the end of 2017. The whole conference was carried out by Tim Cook and some other Apple Executives. Over the session of about two and a half hours the company revealed its most powerful Mac, the much awaited Siri Speaker and thereafter reveals some new software upgrades across all the Apple platforms. If you missed the Apple WWDC 2017 (World Wide Developers Conference 2017) live event, then you can read the article to know about the 12 biggest announcements that are made by Apple.
The Most Powerful Mac Ever
The all new iMac Pro by Apple packs monster power in it. It now comes with same super sleek design and comes with a processors of up to 22 teraflops, memory of up to 128 gigabytes and storage as much as 4 terabytes. This iMac Pro will cost around $5,000 and will be available in the market from December.
Apple HomePod
HomePod is a seven-inch tall speaker which has the Apple's digital assistant built in. This is a much-awaited competitor to Amazon's Echo announced by Apple at Apple World Wide Developers Conference 2017. The 7-inch device comes up with seven tweeters and runs on Apple A8 chip. It uses your voice to play music and controls the HomeKit devices, deliver weather forecast or set a timer. HomePod will cost around $349 and will be available later this year.
Apple's ARKit
Apple's new ARKit software can now display virtual objects in the real world. This software will let applications to place items in physical space by using the device's camera. As Google, Facebook and other techs are heavily investing in AR. Apple also invested in it and now Apple will now become the largest AR platform in the world as it will be used in millions of iPhones and iPads.
iOS 11
Apple also introduced an updated Operating System for iPhone and iPad at Apple WWDC 2017. iOS 11 comes up with a refreshed Control Center, improved iMessage and new features in Apple Maps. The company has stuffed all kind of capabilities like much better Apple Maps, do not disturb while driving option, a more helpful Siri, a redesigned Apple Store and a new Files Application for a better management of documents.
Mac OS High Sierra
High Sierra is the new version of Operating System for Apple computers. Under this Mac Operating System, Safari now runs 80% faster, comes with a built-in autoplay blocking feature to stop videos from auto-playing and an intelligent tracking prevention to prevent ads from tracking you across the web. Another major change is that now the Photos Application will be improved and the OS will be compatible with VR headsets. This new OS is available in beta version.
Amazon Prime Video Coming to Apple TV
As Apple TV already has 50 partners integrated into the application. Now, the list also includes Amazon Prime which will help you to watch Amazon's shows and movies on your Apple TV. This feature will arrive later this year as announced at Apple WWDC 2017.
A Better Apple Watch
The latest version of Apple's Watch software i.e. WatchOS 4 will now provide three new watch faces, an improved flashlight, more workouts in the fitness application. The new watchface which is powered by Siri will now be able to check your routines and the applications that you use the most, appropriately displaying them on the watch at the most appropriate times.
More Intelligent Siri
Siri has a new, more human-like voice with way more functionality. You can now ask the virtual assistant to translate for you and it can now translate it into five new languages. It was also announced at Apple World Wide Developers Conference 2017 that Siri now contains some more capabilities like banking, task management, and bringing up VR codes. Apple has also ramped up Siri's intelligence as if it notices that you are spending a lot of time searching about Ireland then it will come up with articles related to Ireland in Apple news.
Apple Pay
You will soon be able to send and receive money from your colleagues or friends with the help of Apple Pay. Same like the other money transfer applications, Apple Pay can now support peer to peer payments. This feature will be directly integrated into iMessage. You can send or receive money within a conversation which will be transferred to Apple Pay cash card. You can then transfer that cash card to your near dear ones or transfer it to the bank.
Better iMac
Apple's iMac desktop computers now got some improvements to make it as a computer for virtual reality content creation. The new iMac's have higher memory capacity than the older iMac, graphic improvements up to 80%, more ports for accessories and, other external devices and more.
All MacBooks got Updated
Apple made updates to it's 13 and 15-inch MacBook Pro laptops including adding Intel's latest 7th Gen Core Processors known as Kaby Lake. They also added faster graphics on the 15-inch model. The MacBook Air got its update for the first time after 800 days at this Apple WWDC 2017. It will now run on 1.8 GHz process rather than a 1.6 GHz processor. Apple's 12-inch MacBook is now getting updates in its specs along with an updated keyboard.
iPad Having Mac like Capabilities
The new iPad Pro will erase the line between tablet and laptop once the Apple releases the new version of its iOS a few months later. The upcoming update will bring Mac like capabilities in iPad including the ability to drag and drop files between applications, a new dock and a full size on screen keyboard.
New Size in Apple iPad Pro
Apple launched a new size for its iPad i.e. 10.5 inches. It will include some updated features and specifications like a better display, smoother scrolling, a faster chip, multitasking ability within applications and the same camera which is in iPhone 7.The new model will cost around $649 for 64 GB and $949 for 512 GB.
Conclusion
Apple has introduced a lot of new hardware and software upgrades in Apple WWDC 2017. Now, most of the users will be looking forward to try them. But, these updates have also increased the expectations of the users. Now, Let's see if these upgrades will match the expectations of the users or not.