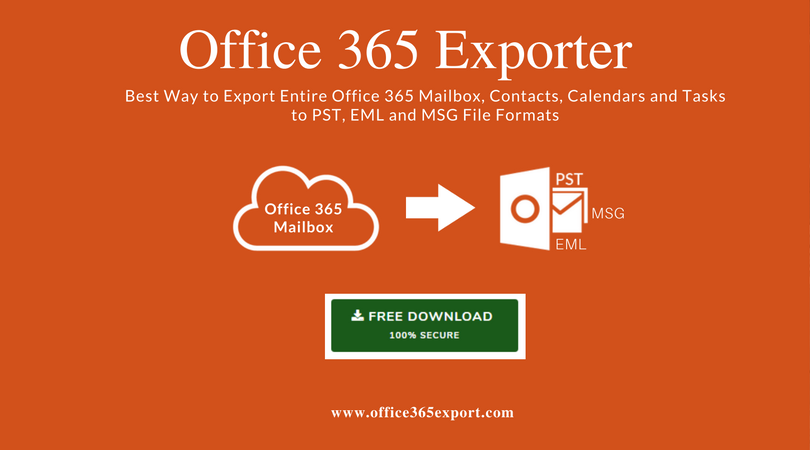 Let's understand the process to backup Office 365 mailbox to PST in some local system. This would help those who value their crucial data saved on the server. There exist multiple ways to do this. One, by allowing the cache Exchange mode in MS Outlook that copy all mails as well as other email items in OST files and then for opening that saved file, Office 365 Export PST tool can be used to convert/backup Office 365 mailbox to PST. Office 365 mailbox backup can be done from online MS Exchange's email account with the help of its export-feature that allows saving of mailbox data including emails, calendars, contacts, etc. to PST file.
Manually Backup Office 365 Email to PST Using PowerShell
First, assign permissions for complete mailbox accessibility in MS Outlook.
For example, backup is taken of some mailbox, abc@email.com
Account that opens in MS Outlook is user1_abc@email.com
Admin account let's say is admin@email.com for assigning complete permission
Then, go to start menu
Now, search PowerShell
Select PowerShell
Type commands
Started MS Outlook with user1_abc@email.com id
Wait a while for granting all permissions
Check for mailbox also if it's showing this abc@email.com
Then, start configuring offline settings, which can be done if you enable cache
Exchange mode
Set this for keeping all emails in offline mode
To proceed with offline settings:
Click File menu
Then, Account Settings for get into these settings
Account-Setting window opens
In the email tab here, click Change button
Change-account-window opens
Here, in this, check "Use-cached-exchange-mode" checkbox
Set All to "Mail-to-keep-offline"
Emails start getting downloaded
Status can be checked as "all-folders-are-up-to-date"
Status comes at the bottom pane when download completes
All emails, calendar and other mailbox items download
Using Import-Export Wizard to Backup Office 365 Mailbox to PST
First, click on File menu at Outlook's top-right corner
Now, at the Left-Panel below info, you have to click Open & Export
Click Import/Export
And then, Import & Export wizard opens
In Choose-an-action-to-perform section, select Export-to-a-file
Click Next
Go to Export-to-a-file
In section, Create-a-file-of-type, select Outlook-Data-File (PST)
Again, click Next
Move to Export-Outlook-Data-File
In section, 'Select-the-folder-to-export-from
In section, Save-Exported-file, give some path to export Office 365 mailbox data
Now, select the option from the section, exporting-from-option
Click Finish
Now, it is prompted for setting new password for Outlook-Data-file (PST)
If setting a password is not required, then simply click OK for exporting the mailbox data
Once exported PST file is checked at that location, which is selected; one can compare PST file size with Office 365's mailbox size
Then, remove permission, which have been assigned user's email account
Use PowerShell commands, as follows:
Remove Permission command: Remove-MailboxPermission –User user1_abc@email.com –Identity abc@email.com –AccessRights FullAccess
Remove PowerShell Session command: Remove-PSSession $Session
Alternative Method:Shows How to Backup Office 365 Mailbox to PST?
The manual methods can fail in some situations as they are not foolproof and do not guarantee results always to download Office 365 mailbox to PST. They are slow and lengthy. Also, using manual ways demand a lot of technical expertise on the part of the end-user. In light of such limitation of manual approaches, one can look for other methods alternatively, like download Office 365 Mailbox using some commercial Office 365 Mailbox Backup tool in case any of the above manual solutions fail. Therefore, one of the best solution is to move to professional tool where users are able to backup Office 365 Mailbox to PST. For that one can download the 3rd-party Office 365 Backup tools from their official websites, check the FREE demo and then buy the best one.

Concluding Words
Manual solution is good to archive Office 365 mailbox to PST but is a bit lackluster method of doing this. This is because that manual method, even though free, but are not at all free from their pitfalls, like they are sluggish, time-taxing, and also not free from data loss risks while archive Office 365 email to PST is done. Results are anyway not a guarantee in all cases when you use a manual method, which is the most repelling minus point, which makes other methods more attractive, even though if they come for a price. The 3rd-party tool, SysTools Office 365 Backup software, on the other hand, to backup Office 365 Mailbox to PST is a way better option without any limitations observed otherwise with manual ways.