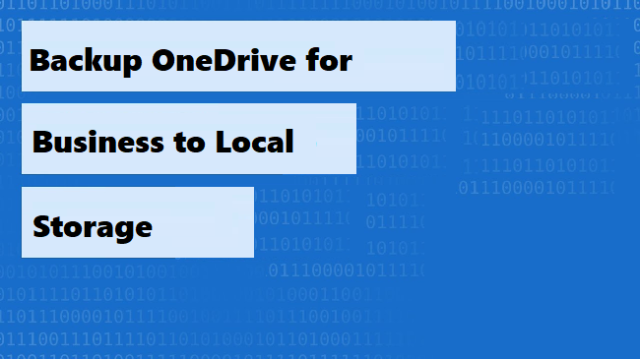 Plot: This guide's main objective is to provide the methods to backup OneDrive for business to local storage. In addition to that, the benefits of taking a backup and risks involved with no backup measures will also be mentioned here. Stick to the blog until wrap up to learn the facts and choose the right method.
Knowing the fact that OneDrive for business is used by various organizations globally for collaborating and storing data in it. This global use of OneDrive also means more risk to the data stored on cloud like loss or corruption due to a variety of reasons.
To keep the data safe and away from any such threats, users need to save OneDrive files locally. Even though Microsoft offers this service, it clearly has said in its agreement that if there is any data loss due to outage or any other reason, they are not responsible for it.
Microsoft itself recommends users to regularly backup their data in case something was to happen to it as stated in their policy. Now, it is obvious that if you do not save your data locally, there are high chances of losing it due to virus attacks, hacking, outages, etc. with no chance of getting it back.
Hence, creating a backup is pretty important. But, how?


How Can One Backup OneDrive for Business to Local Storage Professionally?
You will find plenty of measures to take a backup when searching for a solution over the internet but not every one of those will help you. This write-up is in context to the most popular workarounds for the same.
Here, we have the perfect technique for users to save their data locally just by downloading the OneDrive Backup Tool. Users can perform the task for migrating data in bulk and batch modes.
There are various functions of the tool that make the process to save OneDrive files locally a simple and quick method. The data is saved as Outlook data file i.e. PST for easy access of all the documents, images, etc.
Let's take a look at the working steps of this software to learn how to perform the backup operation.
What is the Order of Instructions to Make This Tool Work?
Following steps are how you can create a backup:
1. Launch the software on Windows OS machine and hit the Setup tab to enter the Source and Destination.
2. Mark the items from the Category section that you want to save and apply the Date-Filter in the Workload Selection fields.
3. After that, in the Source window, enter the credentials for Office 365 account, Validate it and hit Next.
4. Fill in the details for Outlook in the Destination window and click on the Validate option.
5. Choose the option to add user IDs, we are going for Fetch Users option.
6. Hit the Validate button and click on the Start Backup option to complete the process.
Moving on with the manual method to perform the same task.
Manual Method to Save OneDrive Files Locally
Manually also it is possible to create a backup of the data from OneDrive to keep it safe from any external threats. This is another most popularly known workaround to transfer files to local drive effectively.
Given are the steps for it:
1. To initiate the process, log in to your Office 365 account and go to the OneDrive application.
2. Here, choose the files you want to save locally or mark all of them.
3. Click on the More (three vertical dots) menu and choose the Download option.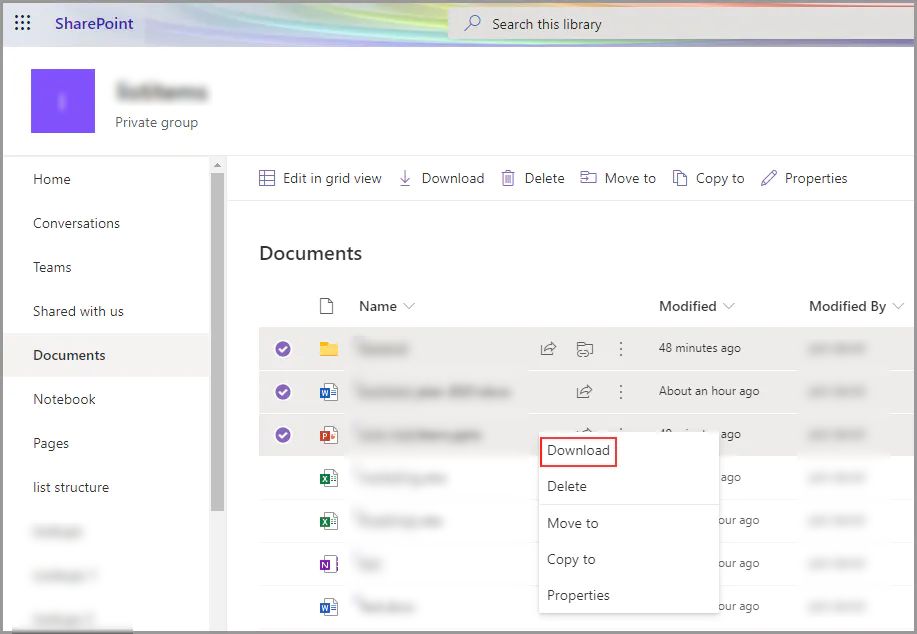 The manual method has certain limitations as described below.
Drawbacks of Manual Method to Backup OneDrive for Business to Local Storage
This technique can be time-consuming if there are files that you want to backup from different folders.
Since it cannot transfer files in bulk from each folder simultaneously, it becomes a lengthy process to perform the task for each folder separately.
Folder hierarchy may not be maintained.
If the procedure is stopped in between, there is a risk of losing the files permanently.
It doesn't retain the sharing permissions.
Wrap Up
As it is important to always keep a backup of all your data, it is also important to use the right methods to do it. To backup OneDrive for business to local storage, users can use any of the methods as mentioned here.
Manually it is pretty difficult since there are various limitations brought along. Whereas the software overcomes all the limitations of the manual method and provides more features to make it a simple and easy process.