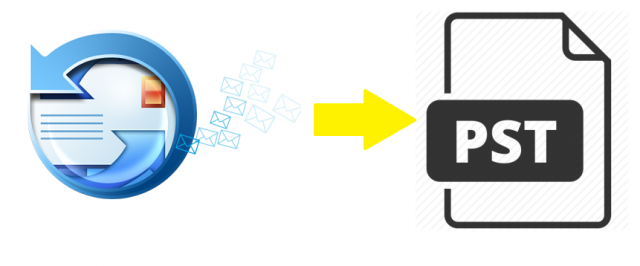 Outlook Express is still accepted as one of the best desktop mailing clients, which offers the users the ability to send and receive email messages, store contacts with their details. Still sometimes users feel the need to change their platform from Outlook Express DBX to PST of MS Outlook. The widespread usage of Outlook Express fails to win when it comes to the quality and quantity of facilities it offers as compared to Microsoft Office Outlook client. Especially, organizational end of users are observed executing Outlook Express export to PST. It gives them the privilege of moving further from just emailing to scheduling, tasking, managing their entire day in the click of a few buttons. There are unlimited numbers of applications designed to serve users with facility to move DBX emails to Outlook. Therefore, they can savor the effortless advantages of using the attributes of Microsoft Outlook. The latter part of the segment is just to spread a word regarding one of the prime reasons, which compels users to convert DBX Files to PST via external DBX Converter applications.
Outlook Express Offers
One can configure or create multiple accounts, subscribe to desired newsgroup, add contacts with their details, block unwanted contacts to stop receiving mails or newsgroup updates from them, etc. You can also arrange your emails into a conversation style in which the sent and received mails with group up as a chain of messages. This way readability is made effortless as you can view the entire conversation under a particular mail only. One of the prime advantages served by Outlook Express is that, users can attach huge sized files to their mail messages without any issues, which are quite useful assets.
The Difference with MS Outlook – Why to Switch from Outlook Express DBX to PST?
Microsoft Outlook client offers even more advanced range of facilities as compared to Outlook Express. In MS Office Outlook, users are not only given the benefit to mail messages securely and add contacts but are also given the privilege to do more. Assigning tasks and creating to do list for the day, scheduling meetings, events, managing calendar, scheduling reminders for events like birthdays, anniversaries, and writing journals, etc is served successfully along with mailing service by Outlook.
This is where a huge difference comes in the attributes served by Microsoft Outlook Express and Microsoft Office Outlook. That is when users feel the need to convert DBX to PST in order to acquire the advantages served by MS Outlook that prove to be productive from an organizational point of view.
DBX Converter- Excelling All Others
Meanwhile, SysTools DBX Converter is one of the best applications available till date in the software industry to securely convert DBX to PST efficiently and effectively. The specialty of this tool is that it can even deal with the corrupted DBX files as it offers a 'Recovery Mode' option via which can recover damage/corrupted data & export DBX to PST file format at the same time. The kind of conversion technique used by this tool is unique and has been built on the technology that ensures advanced conversion of the data.
An Unmatchable List
No Outlook installation is required to execute the data conversion process.
Entire components of OE mailbox are preserved in exact form after conversion to PST format i.e. emails, contacts, journals, tasks, to-do list etc.
The original formatting of the DBX file is maintained.
100% safe as well as secure way to perform, conversion.
Automatically loads the files from configured OE profile.
Summing Up
The DBX to PST Converter application allows the transfer of emails from Outlook Express desktop email application to PST mailbox, which is accessible on the Microsoft Outlook desktop email client. Likewise, the DBX Converter software solution can be used for a reliable yet easy to operate procedure to transport and convert DBX to PST data file format.