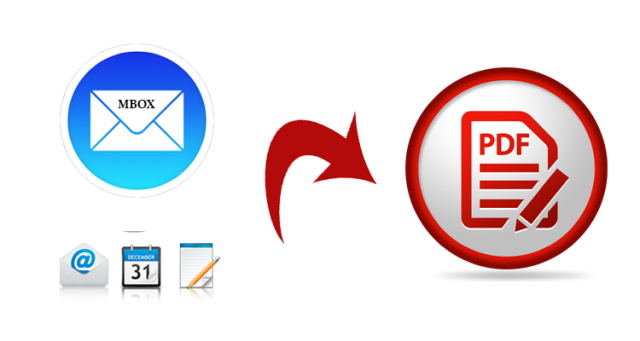 In this article, we are going to provide solutions to users looking to convert MBOX emails to PDF with attachments. This solution involves a free manual workaround using Mozilla Thunderbird as an intermediate. However, it does not support attachments conversion. In that case, if this method isn't feasible for you, we will also include an automated approach which can perform this conversion with all attachments intact.
Brief Intro: MBOX is the most common file format used by 20+ email clients to store their mailbox data along with attachments. These clients include some of the most popular ones like Thunderbird, Apple Mail, etc. On the other hand, developed by Adobe, PDF is the most used and versatile document to view data anywhere at any time. Also, the feature to password protect the documents makes its one of the most secure format.Simply put, if you don't want email client dependency to access the data anytime anywhere, use emails for forensics and legal purposes. Then simply export MBOX to PDF format and use it as you wish.

Manual Workaround to Convert MBOX Emails to PDF
Since these two formats are completely different from each other, there is no direct means to save the MBOX emails as PDF documents. But yeah, we do have manual workarounds available for this purpose. One such way is a two-step method described below:
Import the MBOX file to Mozilla Thunderbird
Export the MBOX data to PDF documents
Now, let us discuss them in detail.
Import the Required MBOX into Thunderbird
You can perform this operation using two different ways:
1. Using Addon
Launch Mozilla Thunderbird and installImportExportTools add-on
Now, click on Tools >> ImportExportTools >> Import mbox file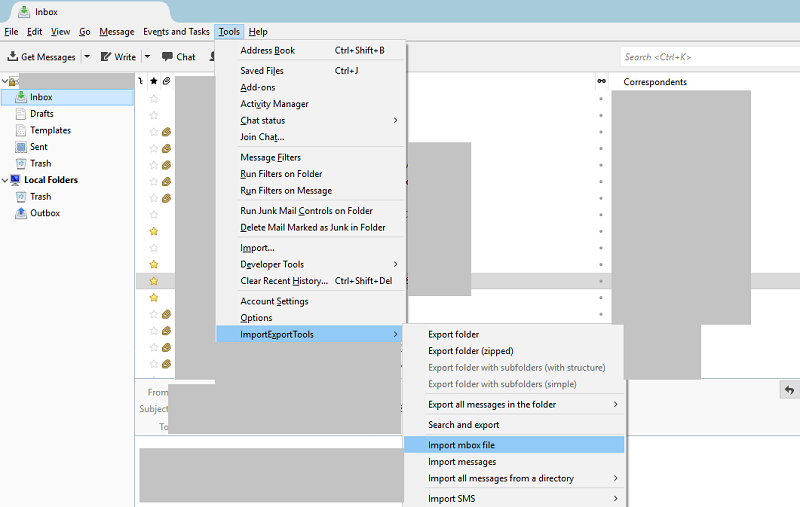 2. Copy to profile location
Firstly, select Tools >> Account Settings >> Server Settings >> Local directory. This is your Tbird's profile location

Simply, copy the MBOX file in this location and restart Thunderbird to access all its data. This completes the first step to convert MBOX emails to PDF.
Export the Emails as PDF
For the completion of this step, ImportExportTools add-on is a must. After installing it, restart Tbird and perform the following instructions carefully:
Right-click on the imported mailbox folder and select ImportExportTools
Now, go to Export all messages in folder >> PDF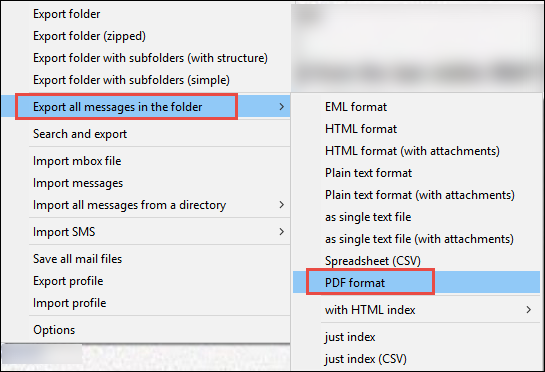 Click OK on the warning message displayed and Select Folder where you want to save your PDF documents.
Note: This method does not support conversion of emails along with attachments. If it is important for you, kindly go for the alternate solution.
Alternate Professional Approach to Convert MBOX Emails to PDF with Attachments
Automated solutions are essentially designed to overcome the drawbacks of manual ways. So is the case with MBOX to PDF Converter. Not only does it successfully exports MBOX file to PDF file, but allows you to preview all its emails in 8 different views along with attachments. The various other benefits of using the tool are:
It is a standalone application that does not require any email platforms for conversion
It supports MBOX file variants of 20+ email clients
Search filters are available for selective export
Bulk transfer of emails to PDF with attachments intact
Naming Convention feature provided for user convenience
It is available for both Windows and Mac
Step-by-Step Guide on How the Tool Works
Download, install, then launch the application

Click Add File and select the desired MBOX file using Browse button

Upon selection, the file will get scanned and multiple previews will be provided to the users along with attachments

The Search button on bottom-left of the interface lets you choose among multiple filters in order to find and select only desired emails

Now, choose to choose only required emails, right-click on them and select Export button.

Note:For bulk transferring all the emails, click on Export button on tool's menu
In the Export Options window, specify naming convention and click on Browse to select destination location. Once done, click on Export button to continue

Go to the location where you saved the PDF. Individual PDF documents will be generated for each email and stored in this location
As you can see this tool doesn't require any external software to convert MBOX emails to PDF. Also, all attachments remain intact after the process completion.
Conclusion
Whatever be the responsible reasons, often users face the need to save emails of MBOX file as PDF. For such cases, a manual workaround is described in the article. But it requires the installation of an email client(Thunderbird) acting as a mediator. Also, this process discards attachments and hence is not feasible. A commercial solution in the form of MBOX to PDF Converter is suggested which can easily convert MBOX emails to PDF along with attachments.