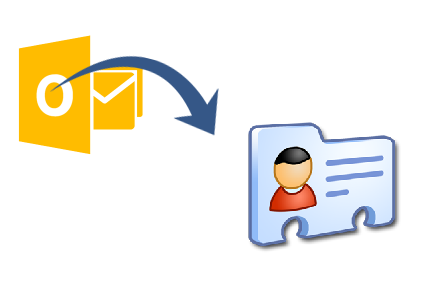 How to Convert MSG to vCard ?
In today's scenario of digital world where almost every user is in touch with technology, email communication has become quite common. A number of emailing services are available in the industry through which users communicate and establish contact with each other. One such common application is Outlook, which allows the users to establish an effective communication by its features. All the contacts for a particular email profile are stored in the MSG format. Thus, each Outlook contact can be easily viewed as a MSG file. However, in certain situations many users prefer to import MSG to vCard format so that they can access Outlook contacts independently as .vcf. The following post illustrates how to convert MSG to vCard manually.
Quick Method: You can use MSG to vCard Converter to migrate all .msg files in VCF format.
Steps to transfer MSG contacts to vCard
The Outlook contacts can be easily extracted into vCard file using the in-built utility of Microsoft Outlook. Converting the MSG files into vCard extracts complete information including name, email address, telephone number, organization and all other contact fields into vCard. The user just needs to follow these steps to convert MSG file to vCard:
Method 1: Save Contacts as vCard06
1. Using MS Outlook, open Contacts.
2. Choose the Outlook contact, which is to be saved as vCard.
3. Click on File Menu.
4. From the file menu, click on Save As option to begin the process to export MSG to vCard.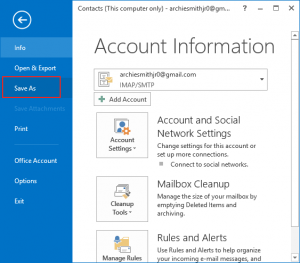 5. Now, choose to save the contacts as vCard under Save As Type option to convert MSG to VCF.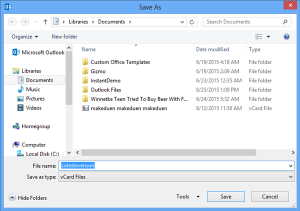 Thus, by following the above demonstrated steps the users can easily export MSG contacts to vCard. It creates a vCard file for the contact, which has been exported from the Outlook profile. One can repeat these steps individually to export MSG file to vCard.
Method 2: Export MSG to vCard using Business Card
Another indirect way to export multiple MSG to vCard is to forward the business cards using the following approach:
1. Open Contacts from Outlook application.
2. Next, click on Forward Contacts >> Business Card.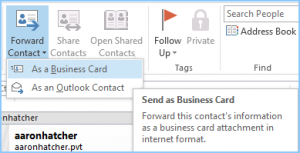 3. Type the email address of the contact which needs to be shared through MSG to vCard Migration Process.

4. Send the email to the specified email address.
5. Now, open the email to extract contact attachments.
6. Click on Download attachment to extract the contacts as vCard.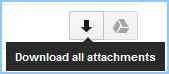 The users can follow any of these approaches to download MSG files as vCard format as both are reliable and do not introduce any kind of data loss.
How Users find it useful to extract MSG to vCard File
On going through various user queries under the technical forums, we have found that many users prefer to save the MSG files as vCard. Some of the user statements, which focus on converting the Outlook MSG contacts to vCard include:
"My organization has been using Outlook for many years as its provides the reliable emailing and contact maintenance service. As a result, the Outlook mailbox contains around thousands of contacts. However, I will not be having access to Outlook for few days. I cannot lose the contacts as I may need to contact the clients at any moment. So, I need a method in which I can access my Outlook contacts without Outlook."
"I need to maintain the record of my MSG contacts at a location that can be accessed without internet connection. Since, Outlook cannot be logged in without internet connectivity so I need to extract Outlook MSG contacts into a format, which can be accessed offline. Thus, I wish to read Outlook contacts as an offline mode."
"Being in a traveling job, I wish to read my Outlook contacts on my tablet. Since, the memory of my tablet is limited so I cannot install any heavy application. Thus, I am searching for a file format that can be accessed easily on my tablet without installing any additional software."
"I am in search of file format that can save my Outlook contacts in such a format that they can be easily shared with my clients. Kindly suggest me solution to export Outlook contacts into suitable file format."
Advantages of using vCard Format
Once you have extracted the contacts from MSG to vCard, you can now take the following advantages of the format:
The vCard contacts can be easily accessed without depending on any email application or desktop client to read its information.
One can easily choose to send vCard via bluetooth. Thus, the contacts can be shared quickly by using the basic utility of mobile phones.
The vCard files can be easily attached with other email applications such as Gmail. So, you can share outlook contacts in another applications too.
The foremost advantage is that the vCard files can be easily opened without internet connectivity.
One can also save their Outlook contacts as vCard file to create backup of multiple Outlook profiles at a single place.
It is one of the easiest ways to extract contacts from MSG file to vCard format, which can be accessed on mobile, laptops, tablets etc.
Conclusion
Considering the importance to convert MSG to vCard files, we have covered the manual approach to carry out the conversion. Using the simple steps one can easily export the MSG contacts to vCard format and use them accordingly. However, the only limitation associated with the manual approach is that only single contacts can be saved as vCard file. For converting bulk number of MSG files, the above steps need to be performed manually. This becomes quite time consuming for the users who wish to migrate MSG to vCard format quickly.