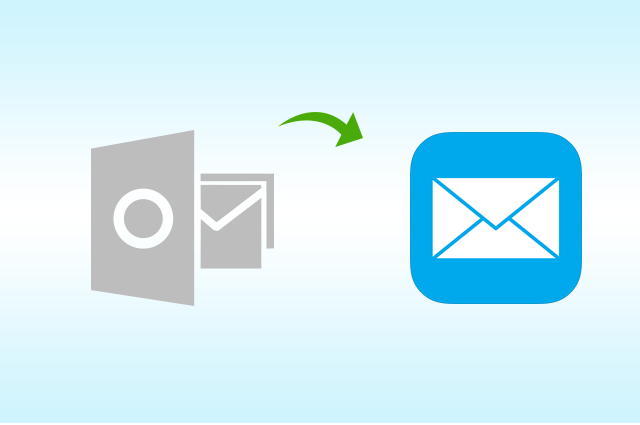 Before jumping to import OST to Apple mail, let us first know regarding both the file formats. OST files are developed by Microsoft while as the MAC mail is for Apple users. Both the files have their own importance in their respective fields. OST files are created in Microsoft Outlook while as MAC mail creates MBOX files. To export OST to Mac mail, one needs to convert .ost offline files to .pst first, and then to MBOX file format. The write-up describes how to perform the conversion of OST to Mac Mail manually without any hassle and save time in performing the conversion via the third-party utility.
2 Ways to Import OST to Mac Mail
Step 1: Manual Approach
Convert OST offline file to PST
As all users know OST and PST both the files are used in Outlook. MS Outlook generates two types of files OST and PST. OST files of Outlook are used to store the database of Exchange Server. One can make use of the OST files in case Server is not connected. But first, let the users understand the need for conversion.
Need to convert OST to intermediate PST
Mentioned below are few points that serve the reason why to convert Offline OST files to PST:
In case of data loss from Exchange Server, it can be repaired by performing the conversion.
Exchange Server if crashed because of software issues, intrusions etc. Then one needs to import OST files.
At the time of Exchange Server maintenance, one needs to access the mail items. In these cases, one needs to migrate the mailbox.
Now, let us focus on how to import OST data files to PST manually. Mentioned below are three methods to perform the conversion. One can follow any method as per choice.
Method 1: Exporting
One can export the files in easiest way. Follow the instructions mentioned below:
Open MS Outlook>> file tab>> Import/Export wizard
Click on Export a file>> Next>> PST>> Next
Click on main file>> Include Sub folders>> Finish
TIP: The method works in the arena of Microsoft Exchange Server.
Method 2: Archiving
This method is used in case one wants to shift data from mailbox to PST file. Follow the method mentioned below to start the conversion.
Open MS Outlook>> File>> Archive
Select file or folder to be archived in PST
Browse storage location>> click Next
TIP: Using this process, one can migrate the data from OST to PST except for address book.
Method 3: Move to new PST file
Using this method, one can move mailbox items to a new PST file.
Open Outlook>> create new PST
Drag all the mailboxes you want to shift in PST
Tip: One cannot drag Inbox, address book, to-do lists, journals, and much more in PST file. So copy a folder from OST and move it to PST file.
All the methods mentioned above talks about how to execute the conversion manually.
Now, one can go for the conversion of PST files to MBOX format. It is a three-step process:
Sync the IMAP mail account with Windows Outlook
Move emails and mailbox data IMAP mailbox folder
Move data from IMAP mailbox folder to the Mac Entourage
By going through all steps one can execute the conversion with an ease. Though the process is very time consuming but it is the best-suited method to perform the conversion of OST to Mac Mail without getting confused. Moreover, using all methods one can import OST to Mac mail gracefully.
Drawbacks of Manual Conversion
In case of corruption, it becomes difficult for the users to gain access to the files again. So, if a user does not follow instructions properly they might face issues related to data integrity and corruption of files. All the important files are of no use in case corruption occurs. So, users should follow the instructions properly in case they want to import OST to Apple Mail.
Step 2: Automated Approach
The above section gains the users attention regarding the drawbacks of the manual method. The manual method is very time consuming, so the users should go for an expert solution. We have in our kitty a tool OST to MBOX converter. The tool works in such a way that it mesmerizes the users. In addition to it, the tool has an ability to transfer OST to Mac Mail in a single shot. Few of the astonishing features of OST to MBOX converter are mentioned below:
Converts multiple emails along with attachments
Can scan and preview emails from orphaned OST files
Can convert any size of OST Offline data to MBOX file format
To Sum it Up
From the above-mentioned paragraph, one is clear regarding the concept of OST and MBOX. The best way is to use an expert utility to migrate OST to Mac Mail as it will save your time. If a user wants to convert OST files to Mac Mail manually he needs to convert .ost files to .pst and then to .mbox. The process is very tiresome so one should go for OST to MBOX Converter utility.