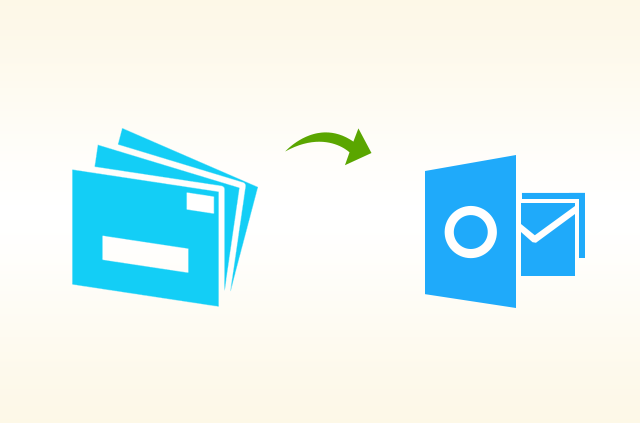 Migrate WLM Emails & Contacts to PST Instantly
Windows Live Mail is an email application from Microsoft. When this email application was introduced, it came up with new interface and completely new set of features as compared to any previous versions. Soon after this Microsoft Outlook email application was introduced into the era which provides better and advance facilities than WLM. With the increasing demand for Microsoft Outlook, the users are tend to move WLM to PST. This post list down all necessary manual steps to convert WLM emails to Outlook . The write up also provide you with a third party tool to switch WLM data to PST Outlook.
User Queries
"Recently, I have tried tried to send emails on WLM email client but it did not allow me to send message. Also, all the messages got accumulated in the mailbox folder for a long time. Please suggest any efficient Live Mail to Outlook converter software so that I can transfer WLM to Outlook PST"
"While using WLM many times I have tried to download attachments but was not able to open. Mostly I receive warning messages showing that do not allow messages. Due to this error, it has become difficult for me to view the attachments. Kindly give reference so that I can resolve this error message."
Export Windows Live Mail to Outlook PST – Manually

You can directly convert WLM emails to Outlook by following manual steps. The following steps need to be followed to import WLM to MS Outlook, the steps are mentioned below:
1.  Open MS Outlook & Windows Live Mail email application on your systematic.
2.  On the main screen of WLM, click File >> Export >> Email messages.
3.  Click on Microsoft Exchange and then click Next.
4.  A dialog box will appear displaying "Export Message" click OK to proceed.
5.  Select the desired folder or you can select all the folders and then click OK.
6.  The software wizard will start the export process.
7.  Once the process gets completed, "Export complete" message will appear.
8.  Click the Finish button to end the process
From the above manual method you can migrate WLM to MS Outlook with ease. You can then check the exported WLM data files in MS Outlook.
Shortcomings of Manual Method
The above stated manual methods to convert WLM emails to Outlook has some shortcomings. This manual procedure offers some limitations which are discussed below:
1.  By using manual method to migrate WLM emails to MS Outlook you cannot migrate large size WLM files & data.
2.  There is a possibility of data loss during the conversion process.
3.  These manual methods doesn't work in rare scenarios.
4.  The manual process is lengthy and confusing for non-technical users
5.  There is no pain folder choice in WLM email client
6.  There is no orderliness in the WLM
Alternative Solution to Migrate Windows Live Mail to Outlook PST
If in case user does not want to go for the manual methods to convert WLM files to Outlook they can use Windows Live Mail to Outlook Converter by SysTools to easily migrate WLM emails to MS Outlook, which is much easier and user-friendly. This software can quickly transfer your WLM data files into Outlook PST file format. To export WLM to MS Outlook the user have to add the Windows Live Mail files to the tool and the conversion of emails, contacts, calendars etc will be performed without any compatibility issue.
The WLM converter is integrated with the following features:
Bulk export WLM files to Outlook 2016/13/10
The tool supports Auto detection of WLM for folder storage location
Split PST file by size during the process to convert WLM emails to Outlook
Preview emails, attachments, contacts, calendar items & normal mail view
Several naming options are provided to export Windows Live Mail to Outlook PST
Conclusion
The users at the enterprise level always opt for the best email application, for this purpose they tend to migrate WLM to MS Outlook , which is providing better & advance features. However, only to adapt new email client cannot resolve the issue completely. The users will have to take the appropriate steps for converting WLM to Outlook PST. For this the user can find two methodologies to convert WLM emails to Outlook , which can be utilized according to their requirement.