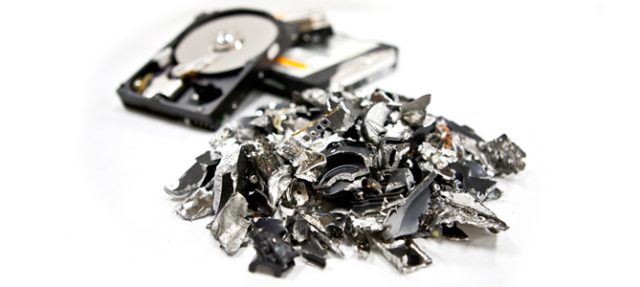 Effective Solutions To Dispose Hard Drive Securely
Everyone should dispose hard drive of their old computers before selling or giving it to another person because it might consist of some confidential information. Now, the question arises how one can destroy a hard drive in 5 seconds. There are different solutions available to dispose a hard drive such as hammering, burning, magnetizing or crushing the damaged hard drive. Therefore, in this post, all possible solutions for hard drive disposal are discussed. A user can try any of them according to their preference to destroy a Hard Drive properly.
Why Destroy a Hard Drive?
As the user stores a lot of data on his system, therefore, it becomes necessary to destroy a hard drive of the system before selling it. However, another possible reason that makes users destroy their old hard disk is when it becomes noisy. In order to understand the reason behind destroying the hard disk in better, the most common queries asked by the users are discussed here to dispose hard drive completely:

Query 1:
My computer is becoming slow in performance because of some harmful virus attack, so I want to sell my system. But, before that, I want to Destroy a Hard Drive of my computer. So please give me some suggestion, how can I do this?
Query 2:
I am using a computer, which is 10 years old now and not working in a proper way. Therefore, I want to dispose hard drive of my computer before selling or donating it to another. Is there any solution available to perform this without any external help, please help.
Various Method To Dispose Hard Drive
In this segment of the article, a various method to perform disposing of old computer remove hard drive completely are discussed:
Method 1: Destroying a hard drive with a hammer
This is the fastest and most effective method of physically destroy a hard drive. A user just needs to take a hammer in his hand and start hitting a hard drive with it. Moreover, one should be alone in a room while performing this task to avoid any accident with flying pieces of metal and glasses. Once it is break in pieces completely, collect and dispose them carefully.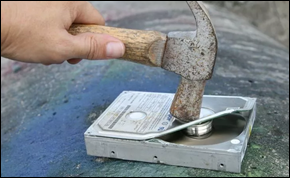 Method 2: To Burn hard drive in fire
Another method to dispose hard drive is by burning it. Try to use a standard fire, which is hot enough to liquefy the hard disk. Toss it on a hard drive and leave it because it may take some time to melt the hard drive completely.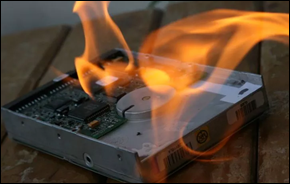 Method 3: Shoot to destroy Hard Drive
One can also dispose hard drive by shooting its platter. To destroy the hard disk by this method, one must take his hard drive to local firing areas or can also prop it to another safe location. A user needs to have excellent target practice of disposing of old computer remove hard drive using this method.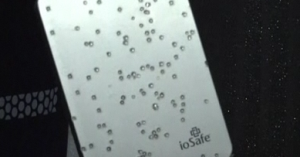 Method 4: To Magnetize Hard Drive
To destroy the particular hard drive, one can also use magnets. Now, if a user wants to dispose hard drive, then he can bring the magnet across hard drive and place it on the side for two to three minutes. After that, rub the magnet on a hard drive in a circular motion or back and forth. Do the same thing with another side of the hard disk. After doing this, all the data from hard disk gets deleted permanently.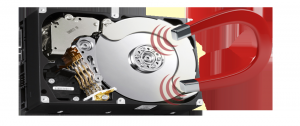 Method 5: Crush to destroy a Hard Drive
This is the easiest and most widely used method to destroy a hard drive. However, the method takes some time but provides great results. A user can crush the hard disk with help of any heavy thing available, for example, one can use 8 to 10-ton press for hard drive disposal.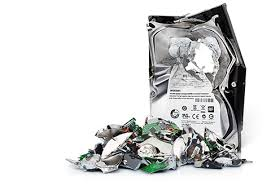 Method 6: Using Shredder for destroying a hard drive physically
This is one of the best methods hard drive disposals by shredding it with the industrial shredder. One can take industrial shredder on rent and can chuck their hard drive in it. Moreover, it is impossible to recover data from hard drive after shredding.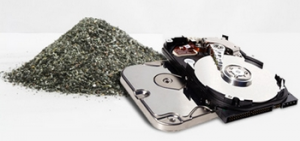 Method 7: Using Hardware Tools for destroying a hard drive with a drill
The another possible way to destroy a hard drive is by using hardware tools like a sandblaster, saw drill etc. One can take any of these tools on rent from nearby local hardware stores. Sandblaster removes the layer of materials from hard drive platter. Drill tool makes holes in platters through which data can not be recovered.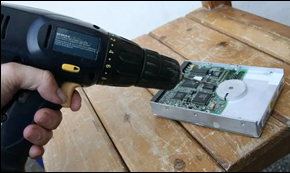 Method 8: How to Destroy a Hard Drive with water using Electrolysis
In order to dissolve the hard drive, take a big plastic container filled it with water. After that, immersed hard drive in it. Add a packet of sodium bicarbonate into it. This dissolves hard drive. Moreover, a user can also physically destroy a hard disk by the car battery charger.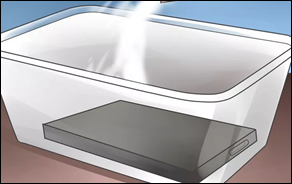 Conclusion
After considering all the requirement of a user to dispose a hard drive, in this post, we have discussed different methods of how to dispose hard disk securely. As there are total 8 methods discussed above are the best way to Destroy Hard Disk, one can choose anyone of them based on their requirement and preference. Moreover, all of these methods are easy to use and take less time to physically destroy a hard drive.