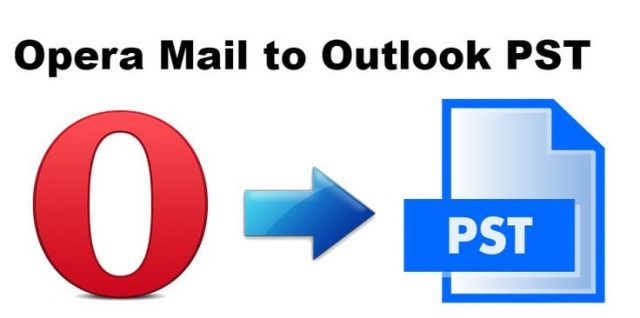 In business communication emails clients play an important role. Numerous emails are sent and received by an organization via email clients. The users prefer email-client because of there instant services, low costs, user-friendly interface etc. Now the question arises, what if users are not contented with their mail client's features? So, in this situation a user need to shift from the current email client to another email client that is having advanced and attractive features. Therefore, this write-up focuses on different approaches to export Opera Mail to Outlook PST.
About Opera Mail and Outlook
Opera Mail is a lightweight, customizable mail client and is a component of Opera Internet Suite. It has lots of features like it manages emails, contacts, newsgroups as well as spam filtering too. All the emails messages are stored in .mbs format in Opera mail. One can say that file structure of MBS format resembles the MBOX file format.
Microsoft Outlook is popular email client and it is a part of Microsoft Office suite. It also acts as a Personal Information messenger (PIM). MS Outlook provides access to Microsoft Exchange Server and used to send and receive emails, manage calendars, appointments, contacts etc. In Outlook data is saved in two different file formats that are .pst and .ost file formats.
"I am Opera mail users and just upgraded Windows 7 to Windows 10. But after the system upgrade, I am not able to use Opera mail. So, I want to migrate Opera Mail to MS Outlook. So, there is any method to export Opera Mail to Outlook 2013 without getting my data lost?"
Reasons to Migrate Opera Mail to Outlook
1. Although, Opera email client is a light-weighted software with an interactive GUI but does not support to message encryption, protected message signing, inflexible templates etc. It also falters at the time of synchronization process as compared to other email clients.
2. A user can set Opera mail as a default email client in Windows 10 editions.
3. While Outlook offers, essential emailing features like cloud file support, wide search alternatives and darker themes for the users. It also provides additional features for better communication that are Email Address Internationalization etc.
Therefore, a user feels attracted towards MS Outlook because of it advances features and user-friendly interface. Ultimately, they wish to import mbs file to outlook.
Export Opera Mail to Outlook 2013 Manually
The user must know the location of email store to migrate Opera mail to MS Outlook.
Steps to Locate Opera Mail Database File in Windows Operating System
1. Open the browser on your local machine and launch Opera Mail on your browser
2. Now, click on the Menu option and select About Opera from the options list displaying below the Help option
3. Copy the data storage location given below:
C:\ Users \ name of the machine \ AppData \ Local \ Opera \ Opera \ Mail
4. Now, you have to paste this location into your Folder Access bar
5. To view emails in MBS, go to Account in Store folder
Reliable Technique to Transfer Opera Mail to Outlook PST
There are several manual techniques used to perform this task. However, most of the techniques are not successful to export Opera Mail to Outlook. Manual procedures can lead to data loss or damage. High level of risk is associated with this procedure so, it is better to go for a trusted third-party application, which can migrate Opera Mail to PST 2016 / 2013 without harming one's data. The reliable tool that export Opera Mail to Microsoft Outlook PST is MBOX to Outlook Converter. Due to its user-friendly interface, it is very easy to operate and even a non-technical person can operate this tool easily without any hassle. Some of its salient features are:
Convert all the emails from MBS to PST files in single attempt
Extract and preview all the Opera emails with their attachments
Option to export MBS file to multiple file formats like PST, EML, MSG
Compatible with Windows 10, Windows 8.1 and all the below versions
Migrate all emails items from the specific MBS files and folders
Summing Up
Email services are used around the globe very frequently. We can say that communication acts as a backbone of all the enterprises and emails clients are the most suitable medium used by people to transform information. So, it is necessary for every user to maintain their email data security. As we have discussed over that Opera Mail to Outlook conversion is a tricky and risky task and most of the tool does not provide effective results. Rather, users have to face issues like data loss and damage. Therefore, it is always recommended to a user to choose a third-party product that can effectively perform this operation without losing any data. MBS to PST Converter is suggested for users as it provides a trouble-free conversion without data loss.