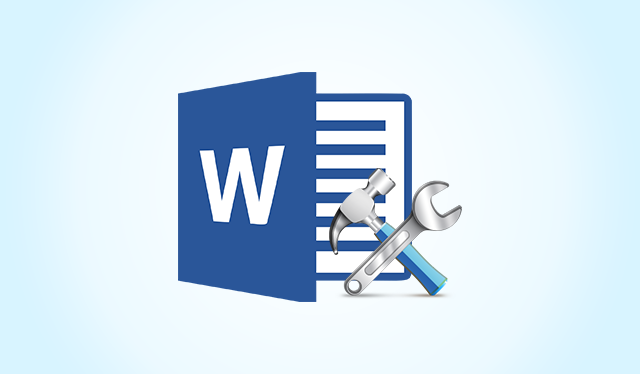 If you have ever had an important document get corrupted, you know the despair that sets in and in this blog, you will find ways to fix corrupt Word files. Microsoft Word is widely used to create, format and edit Word files which are later saved in .doc and .docx formats. DOC files contains texts, images, designs and layouts, headers and footers, etc.
Despite all the reliable features offered by Word, DOC files are still prone to being damaged. You can try the Open and Repair feature provided by Microsoft to repair corrupted Microsoft Word file. But, if the corruption is severe, then this repair feature fails. The only way to recover Word corrupted file is to use Word File Repair Tool.
Why to Repair Damaged Word File Recovery?
1. Converting Word documents repeatedly from one format to another, i.e, from .doc to .docx, results in the Word file getting corrupted.
2. Virus infection on docx files may lead to header corruption which in return damages the files.
3. Interruptions like power surge or sudden shutdown while accessing, downloading or transferring Word files corrupt the files.
Fix Corrupt Word Files Using Word Recovery Tool
SysTools Word Recovery tool is a professional wizard that repairs and recovers Word documents of Microsoft Office 2019, 2016, 2013 and later versions. This tool has a user convenient interface which makes it easy for both technical as well as non-technical users to use it. Through this application, the users can repair corrupted Microsoft Word file without losing any information. It will let you recover Word corrupted files with complete formatting.
Easy Steps for Damaged Word file Recovery
The interface of the software attracts users the most. It has a simple look and feel which can be accessed easily.
1. Download and Launch Word File Recovery Tool.

2. Then, choose from the multiple options to Add DOC / DOCX File:
Add File: Users can browse and repair single or multiple files using this option.
Add Folder: Enables users to recover Word corrupted folder in batch
Search File: Through this the users can browse files in respective drives.
3. After this, select the desired corrupted file to repair and click Open.
4. Click on Repair and the software will begin the process to recover Word corrupted file.
5. You can preview the recovered document file in two modes: Rich and Plain text
Rich Text: Enables you to preview the whole document with complete formatting i.e. with proper font, paragraphs, styles, OLE objects, embedded videos, etc.
Plain Text: With this software, users can preview the document but without formatting.
6. Preview Functionalities like print, zoom-in, zoom-out are also offered.
7. Save the recovered file in the desired location.
Features of the Recovery Tool to Fix Corrupt Word Files
This Word repair tool is designed with advanced algorithms to recover Word corrupted file and integrated with numerous features. It allows the users to repair corrupted Microsoft Word file with formatting, fonts, layout etc., without the installation of Microsoft Office.
One can recover a severely damaged Word file irrespective of the reason of its corruption.
This utility is a combination of three main step: scan, analyse and preview. User first add the corrupted file and after this the software performs its functionalities. Finally, the user can preview the recovered document.
The users can add files as well as the folder containing the Word files. Users can search in drives and in sub folders too.
It supports all the versions of MS Office 2019, 2016, 2013, 2010, 2007 and is compatible with all Windows versions like Windows 10/8.1/8/7, etc.
Conclusion:
In the above article we have discussed a reliable approach to fix corrupt Word files with the surety of no data loss. It firms data integrity and takes a whole less time to repair corrupted Microsoft Word file.