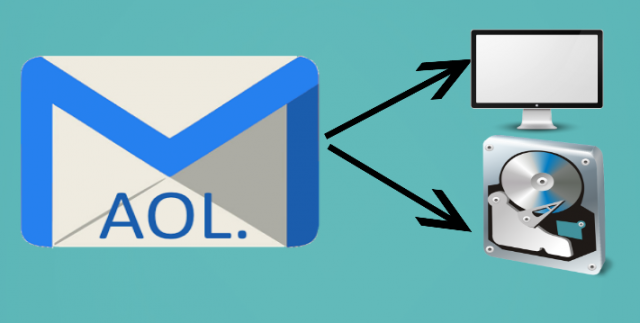 Do you know how to export AOL email folders to hard drive or desktop? You can migrate AOL mail to any storage media without any trouble. But what is the requirement to copy or save AOL email to hard drive, have you ever give it a thought? AOL is a cloud-based service and, the risk of data leak and data breach is major issue.
So, you must be careful about it because data is essential thus, to keep the sensitive data secure you can download AOL email to the computer.
If you want to transfer AOL mail to new computer or hard disk then, you have reached the right place. Keep reading and get the solution but before that let's take a quick review on AOL.

Quick Glance on AOL File Format
AOL or America Online is an email client that is available for both Webmail and desktop based applications. It has unlimited storage capacity with 25 MB size of file attachment. It stores email data in PFC file format which is the abbreviation of Personal Cabinet File. Nowadays it has become common to have several email account for various purpose.
Being a business owner you may find yourself using multiple AOL email account. It's a smart choice to copy AOL email to hard drive or desktop computer. But one should know how to export AOL email folders to hard disk or PC. Copy of AOL email messages serves as a backup. Sometimes the online messages get expire except that it may become corrupted, unintentionally important messages get deleted.
From all these trouble AOL backup can save your important email data. Moreover, you can access emails while the system is not connected to the network. The upcoming section contains how to migrate AOL mail folders to hard disk or computer.
How To Export AOL Email Folders – Manual Method
There are three methods, to download AOL mail to computer to HDD. For first two method you can perform from the website of AOL webmail https://login.aol.com/.
Method 1: Migrate AOL Mail Via Print Messages Feature
Login to AOL account with correct credential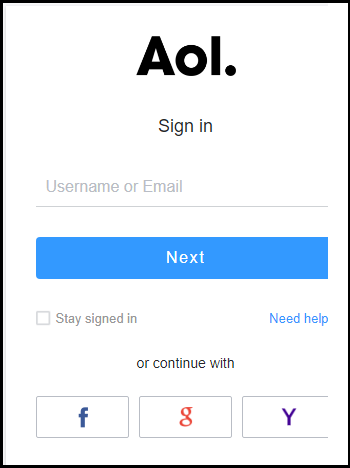 To transfer AOL mail Open that message and click on More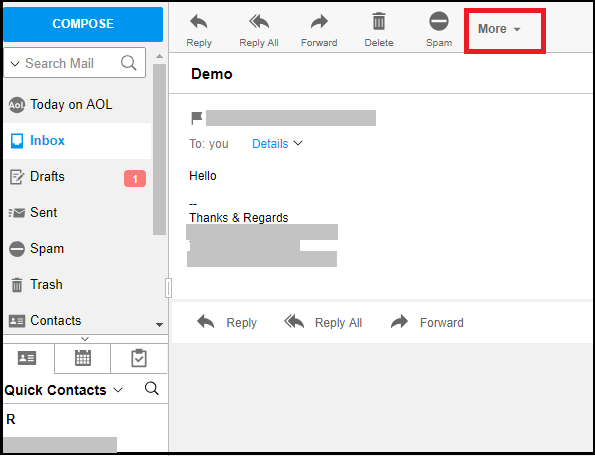 Drop-down the Menu and click on Print Message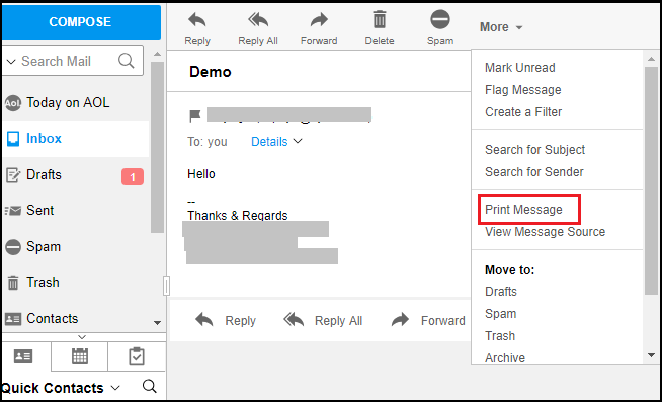 Another tab will open in the same Windows, now click on Change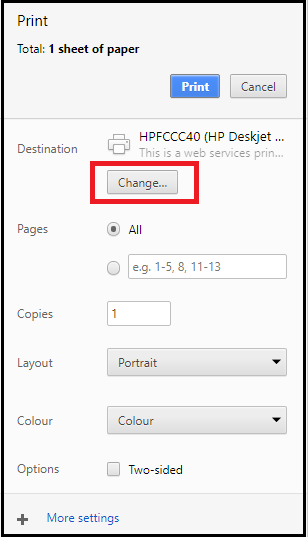 Select Save as PDF and click on Save button to save AOL email to computer.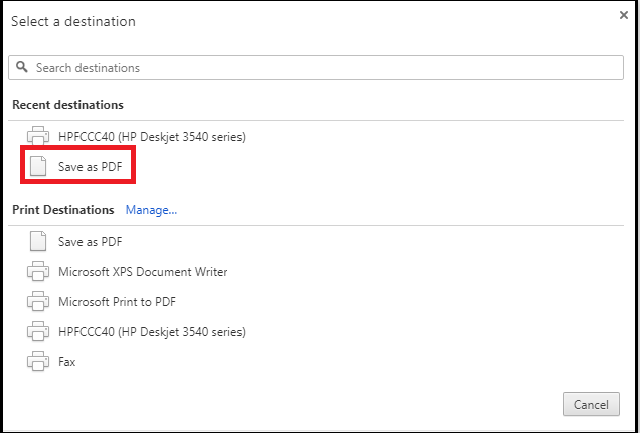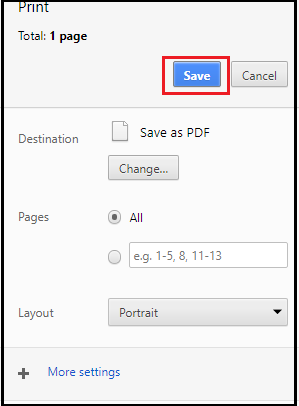 Select the desired location to download AOL mail to computer and Click on Save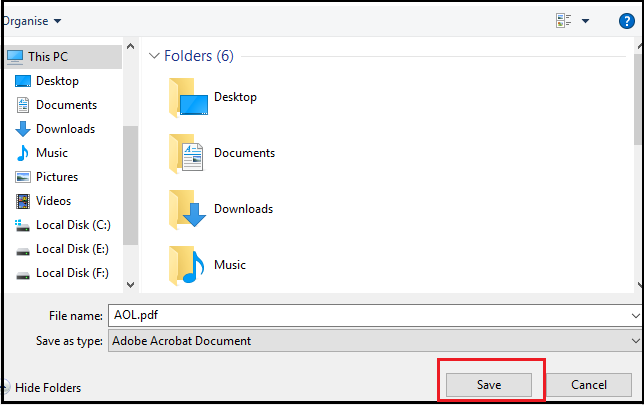 Now, go to the destination location to access AOL mail
Note: To export AOL email folders to hard drive user has to perform individually for each email. This method export AOL emails into PDF file format.
Method 2: Save AOL Email to Hard Drive Using View Message Source
Sign in to AOL account with the Username and Password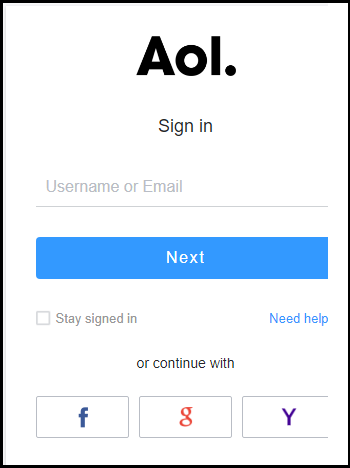 To download AOL mail to computer or hard disk Open that message and click on More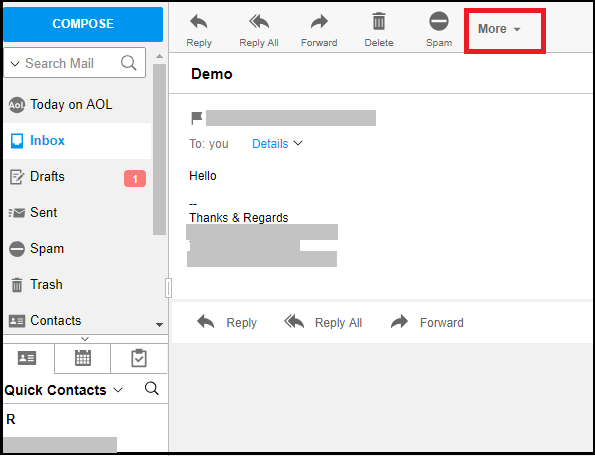 Drop-down the Menu and click on View Message Source a new windows will open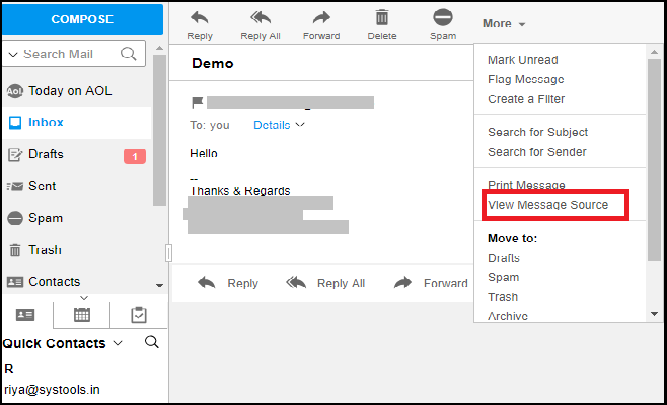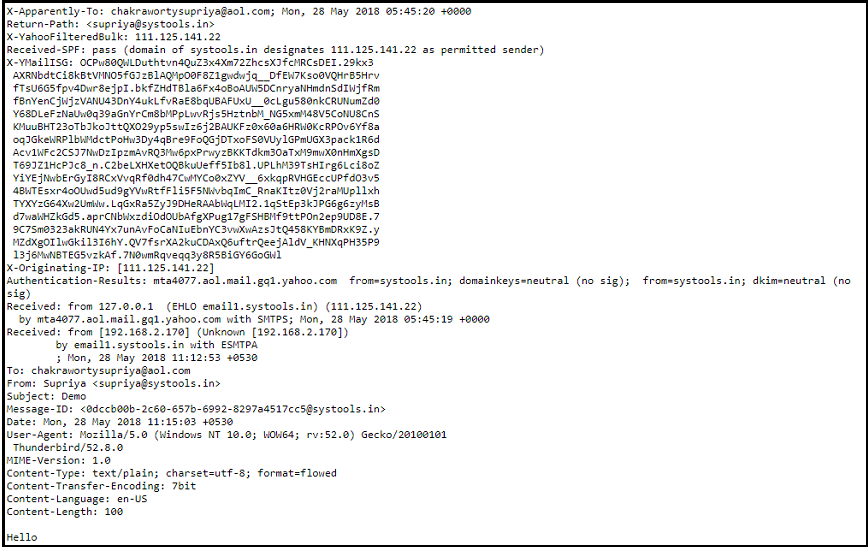 Press Ctrl + S and select the desired location to save the mail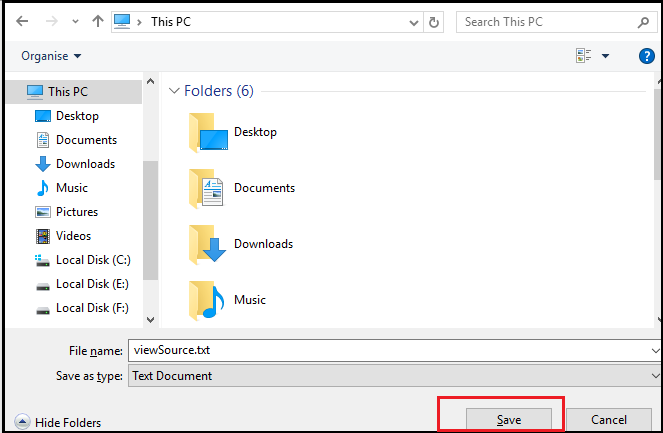 Now, Go to the location and change the file extension from txt to EML and open the file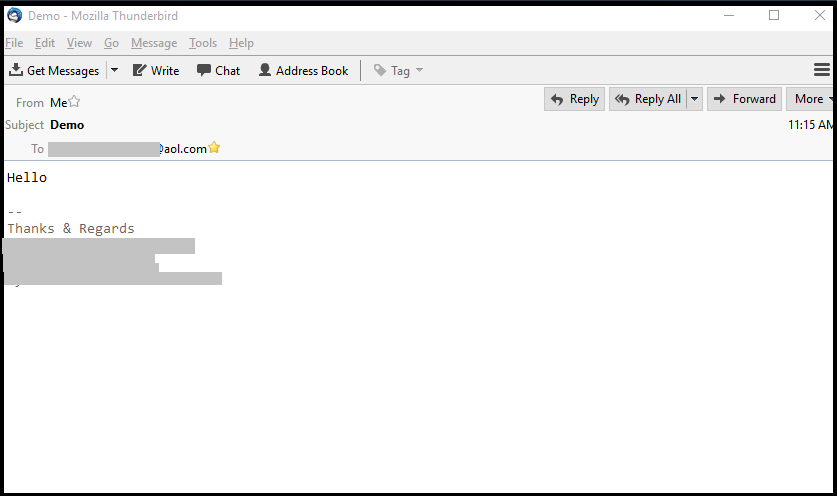 Note: This method does not save the file by the subject name of email. This may create a confusion while accessing the emails. It convert the email messages into EML file format and does not support batch conversion.
Method 3: Know How to Migrate AOL Mail Using AOL Desktop Software
For this method first of all download AOL desktop software and install it in your system.
Log in to AOL and Click on the message you want to copy AOL email to hard drive
Go to the Save Menu and select On My PC
Select the folder in the Personal Filing Cabinet to which you want to save a copy of the email click on OK
How To Export AOL Email Folders Via Automated Solution
To save AOL email to hard drive or computer one can opt another automated solution such as SysTools AOL Backup tool. The above mentioned manual methods are time-consuming and you can export only one email message at once into PDF or EML file format. These manual techniques are not applicable for migration of AOL mail folder.
If you want to know how to export AOL email folders then, you must proceed with AOL backup tool. The software is capable to export and backup AOL email folders to hard drive. Within few clicks you can effectively complete the migration process.
Steps to Export AOL Email Folders to Computer
Here, in this segment, we will discuss the instructions to execute export AOL emails to computer procedure. Let's have a look:
Step 1: Download & run the AOL backup tool and add credentials to login.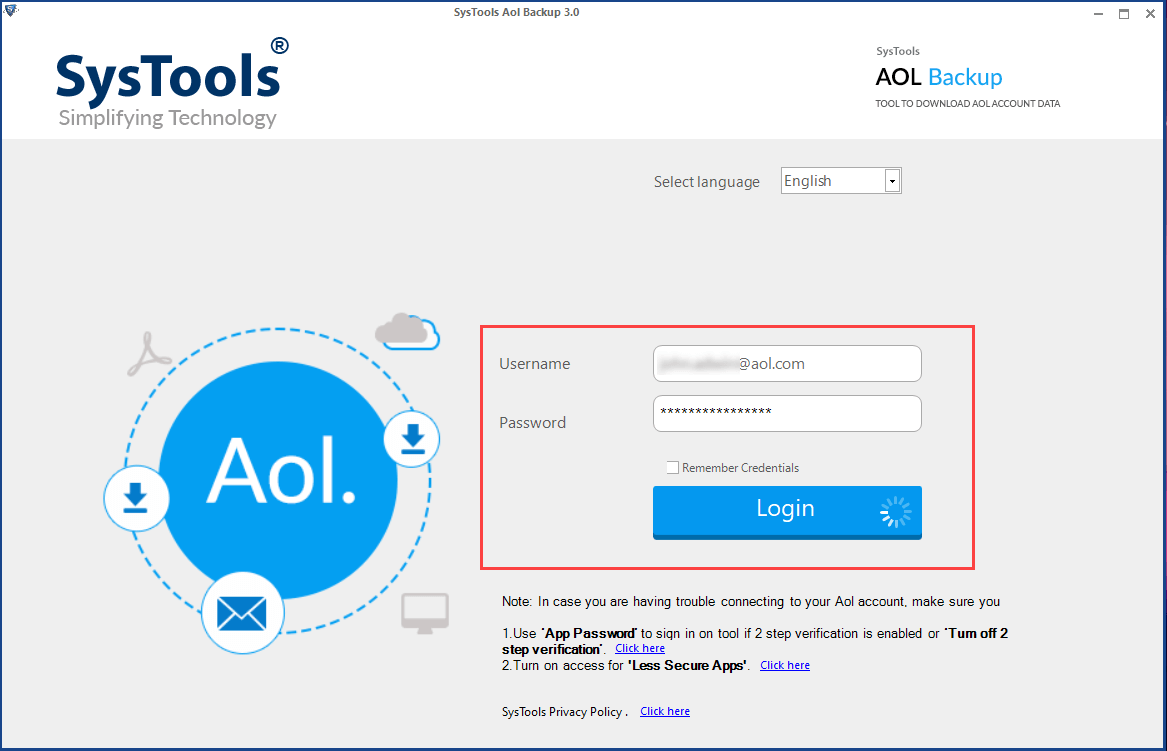 Step 2: Select the email format to download AOL mail to computer.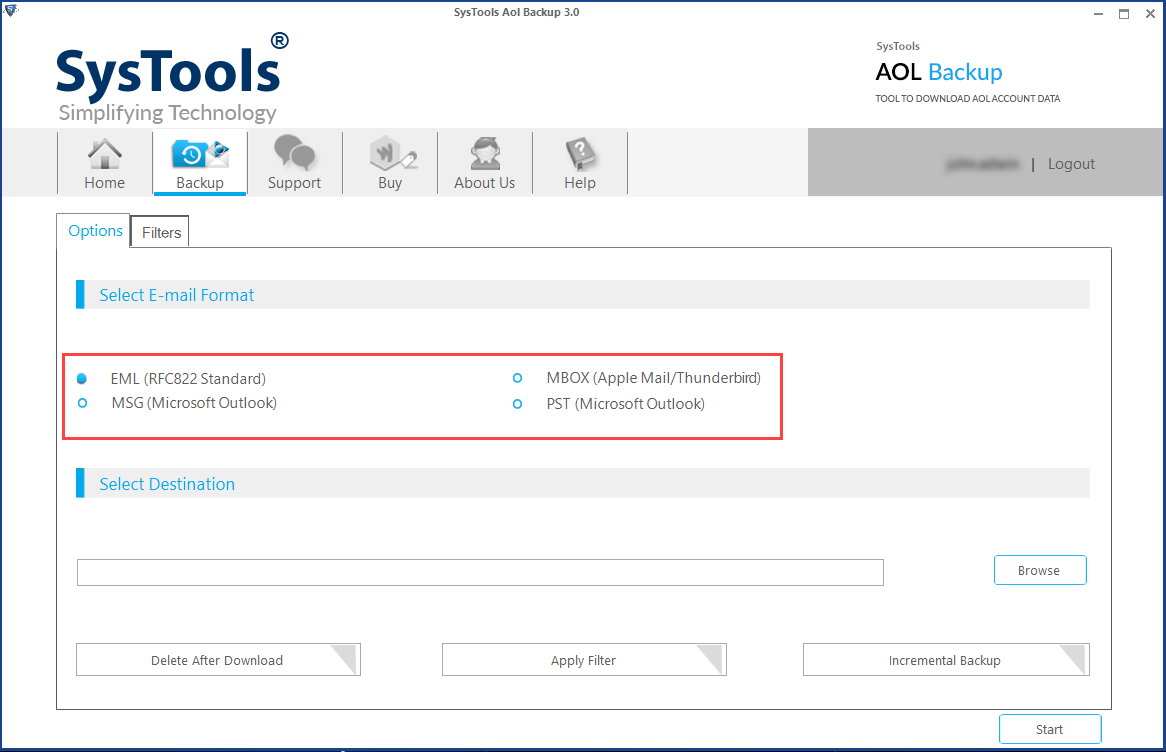 Step 3: Select Apply Filters option to export selective AOL emails.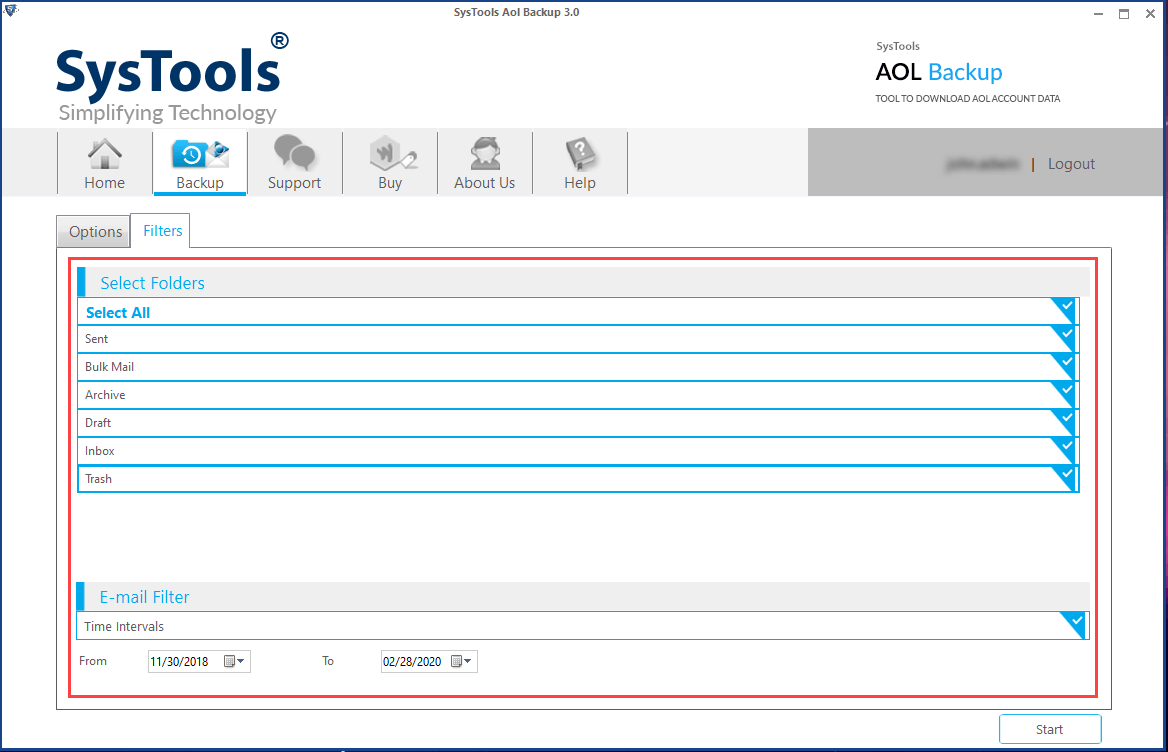 Step 4: Click on the Start button to begin export procedure.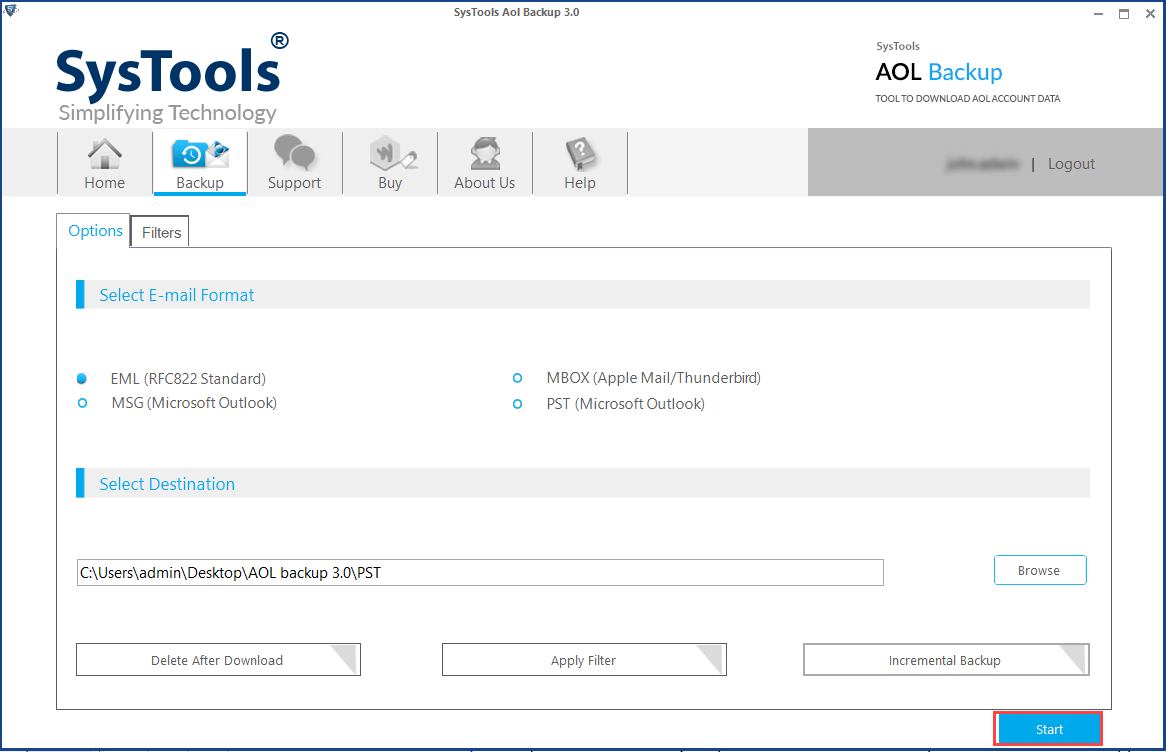 Last Lines
Taking a backup of your AOL emails is a wise and smart decision. As it not only keep your data safe and secure in case AOL account gets hacked, the data gets corrupted, or any unwanted disaster occurs it will help to access the data. The article has explained how to export AOL email folders to hard disk. If you have few emails you can opt the manual method, but for a large number of emails or AOL email folder, you should proceed with the automated solutions.
The above suggested application is one of the best software for AOL email backup, it supports four file format i.e., PST, EML, MSG, and MBOX. Moreover, it is a safe, secure and effective solution.