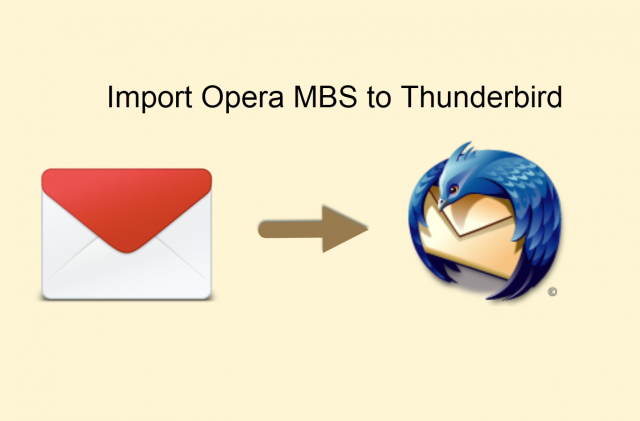 "I use Opera Mail as the primary email agent on my Windows XP Pro SP3. For achieving some professional tasks, I am required to migrate from Opera Mail to Thunderbird. I have approx 6000 email messages in my Opera Mailstore and I have no idea that how to import .mbs to Thunderbird. I want to move these .mbs files into separate Thunderbird folders. Please, someone, suggest me that how to execute this task successfully. Thank you in advance!"
Are you the one who is searching the solution for the same query? If yes then, you have certainly landed on the right solution page. In this editorial, we will discuss one eminent approach to import opera .mbs to .mbox in Mozilla Thunderbird. However, before going to the solution section, users must have a general idea of MBS file format. So, let us get started.
Brief Introduction of *.mbs File
MBS file lies in the category of Misc data files exploited in operating systems like Windows 10, Windows 7, Windows 8, 8.1, Vista, XP. These mailbox files are created by Opera Mail that is an email client built into Opera Web browser. Every .mbs file contains emails for a specific mail folder i.e., inbox, drafts, or sent items folders. The .mbs file is a key-value dictionary.
By default, the Opera Mail stores its .mbs files in the following location:
Drive >> Users >> Username >> AppData >> Local >> 
Opera Mail >> Mail >> Store >> Account
Probable Reasons to Migrate from Opera Mail to Thunderbird
Slow responding during data synchronization
Cannot set as default email client in Windows 10
Non-flexible email messaging templates
Not compatible with advanced automation
No assistance for secured message signing
Messaging encryption is not substantiated
Opera Mail is quirky for inexperient users
Very few extensions and themes are available
Compatibility issues with some websites
Opera Mail does not support all web pages
No add-ons, RSS, and updates are accessible
The Technique to Import MBS to Thunderbird
The whole procedure to convert Opera .mbs to .mbox is divided in two major steps:
1. Export .mbs file from Opera Mail
2. Import the resultant file in Mozilla Thunderbird
To execute the task to Import Opera Mail to Thunderbird successfully, follow the down-mentioned guidelines sequentially:
Step 1: Exporting .mbs file from the Opera Mail
First, launch the Opera Mail software and select the folder that you are required to migrate into Thunderbird
Save the .mbs file on desired location with a particular name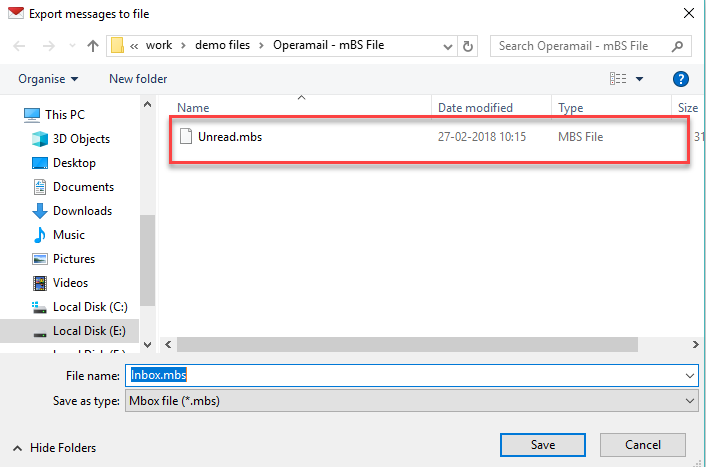 Repeat same steps for the rest folders you are required to export
Step 2: Import MBS to Thunderbird
Now, we have to import the output file into the Thunderbird account. However, as we know that Thunderbird has no any function to import or export data. Thus, we are required to perform the task to Import Opera Mail to Thunderbird via trusted solution below. To convert Opera .mbs to .mbox , go with the following steps:
Download and install SysTools Thunderbird Import Wizard
Launch the tool and select Add File/ Add Folder option to import multiple .mbs files into Thunderbird
Browse the data file and click on Open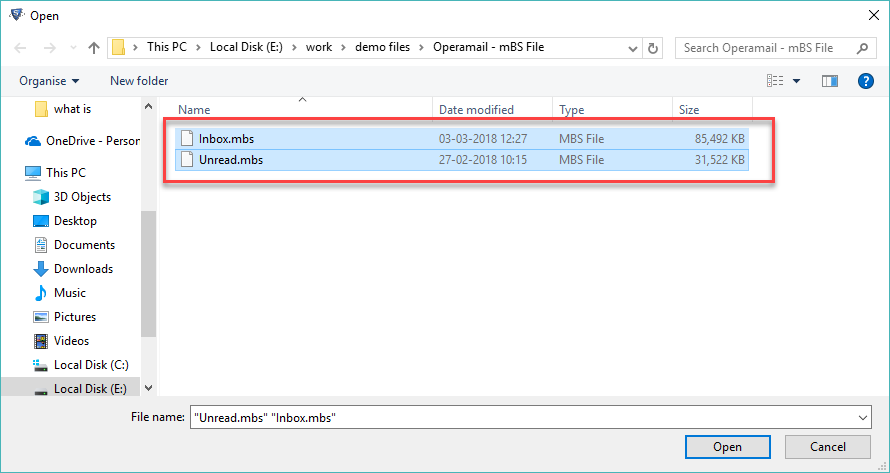 After selecting .mbs files hit the Next button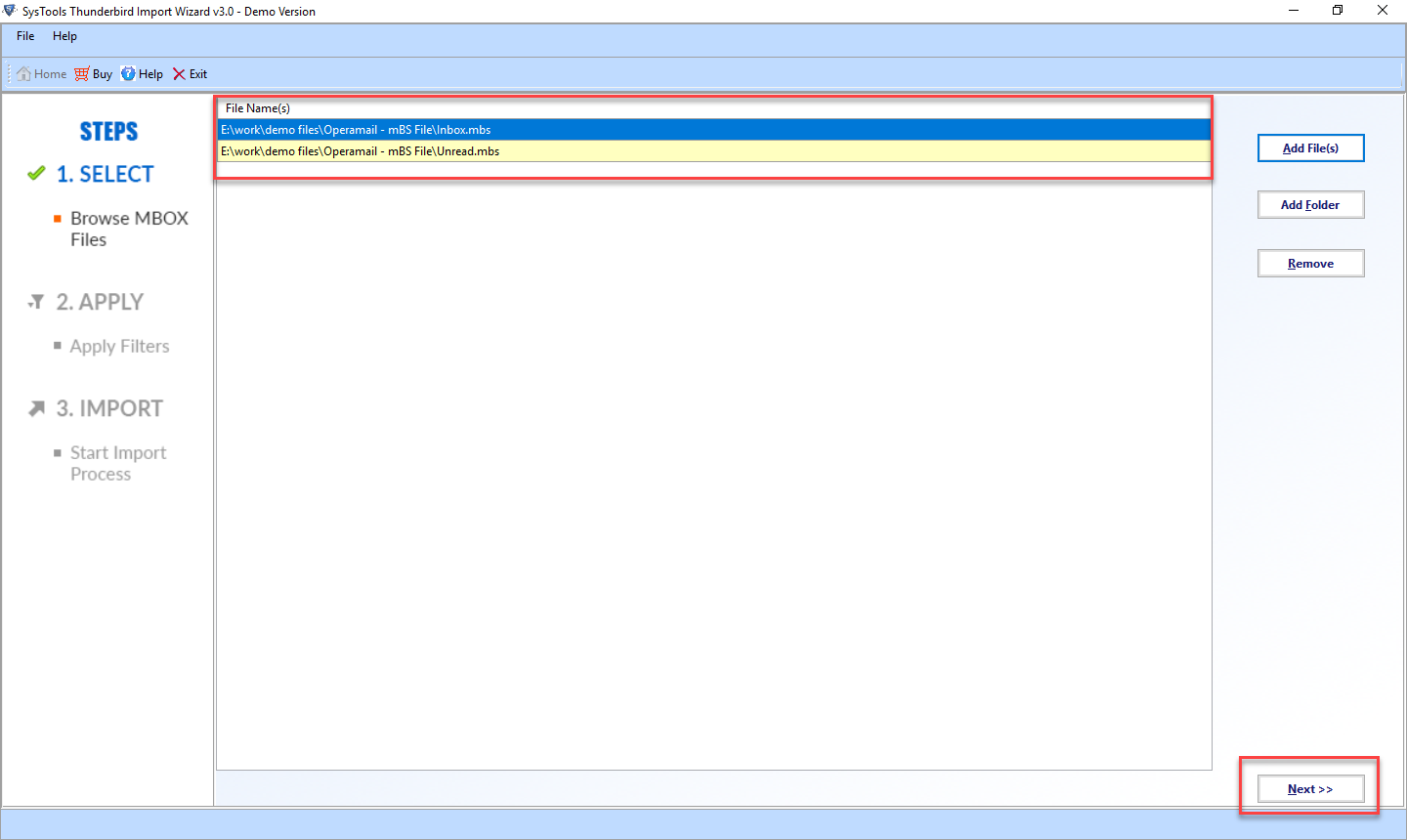 Now, choose the data categories as per requirements and select Local Folders >> Import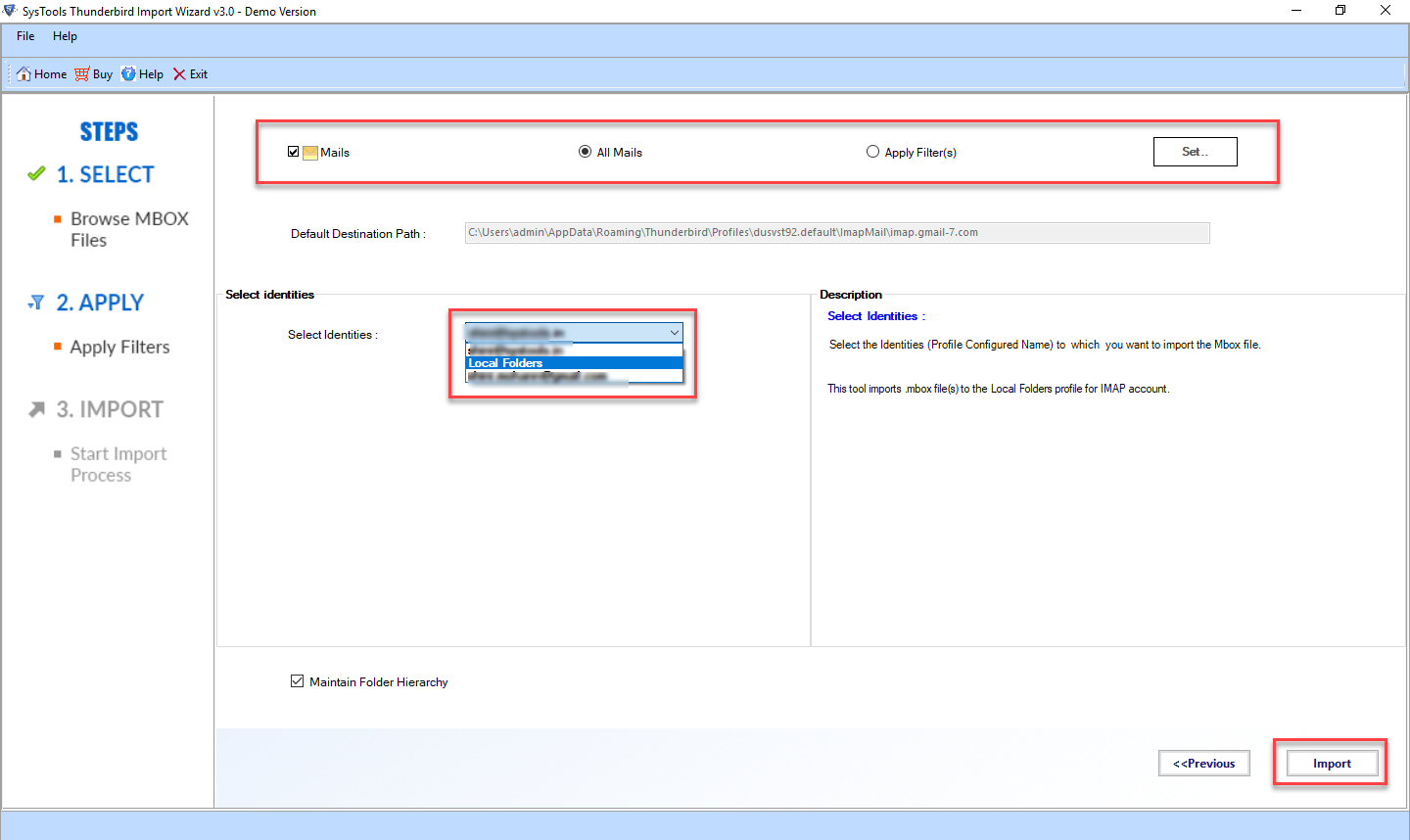 Note: Make sure that you are selecting a POP configured account from Select Identities section. It is so because if you will select any IMAP account here, it will not import MBS to Thunderbird.
The process to Opera Mail to Thunderbird will start now. Let the operation complete successfully
For verifying the procedure, open your Thunderbird account and open the same folder in which you have migrated the data from Opera Mail.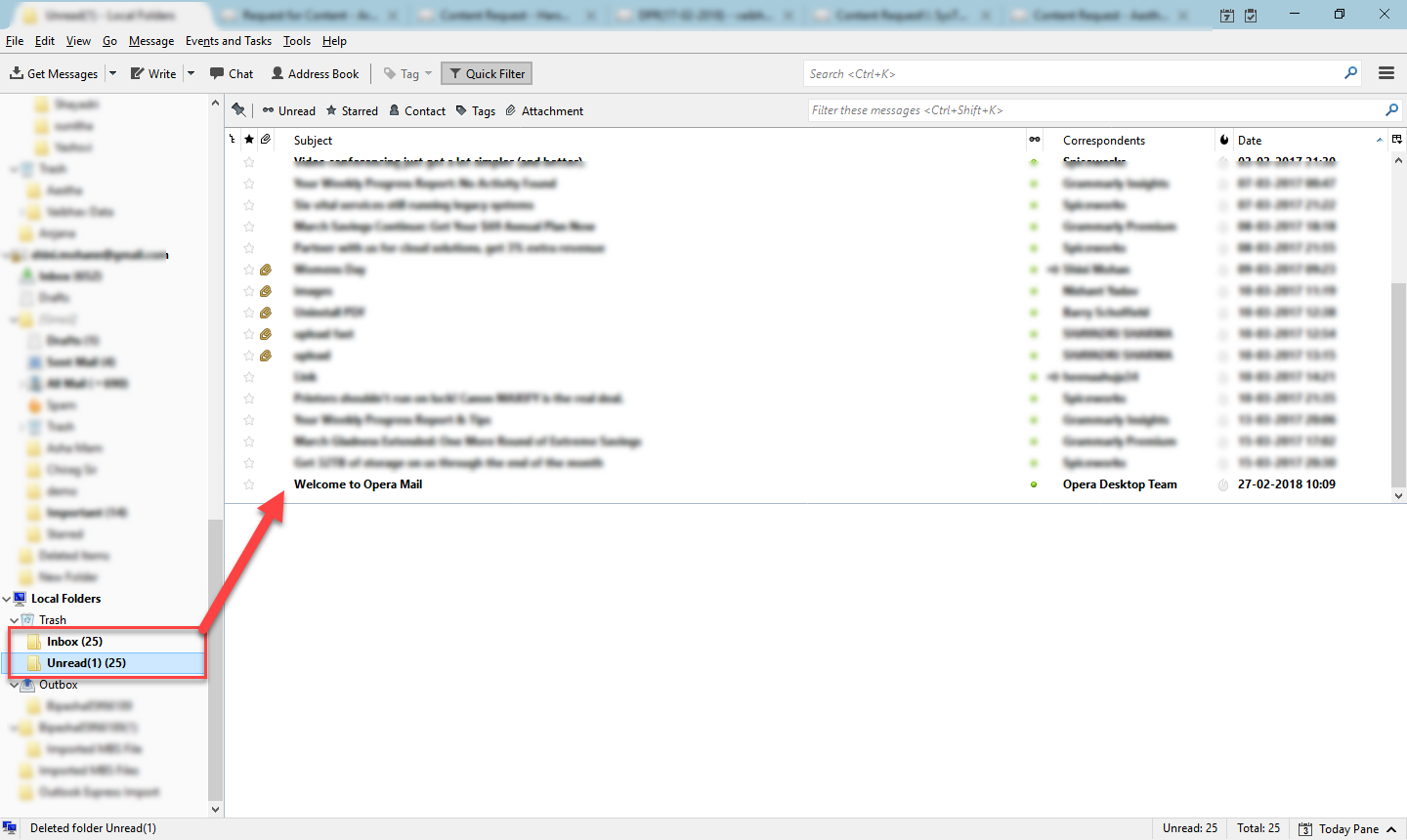 By executing the mentioned steps consecutively, you can access your Opera Mail 's .mbs files via Thunderbird account & convert Opera .mbs to .mbox. The MBOX File can be located at default Thunderbird location.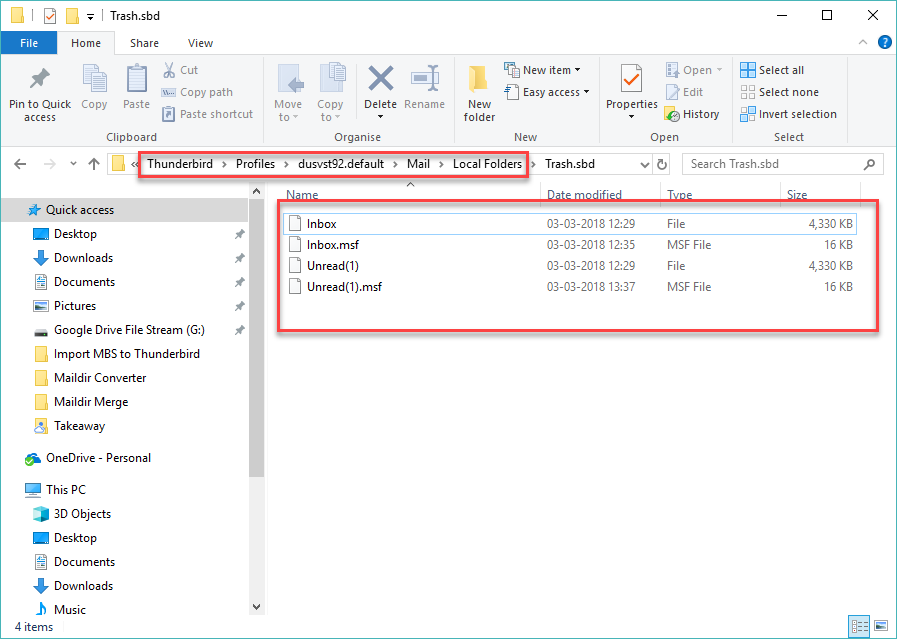 Concluding Lines
Mozilla Thunderbird is an open-source cross-platform email client developed by Mozilla Foundation. It offers many services in comparison to Opera Mail. Thus, many users are required to migrate from Opera Mail to Thunderbird. However, to perform such data migration users wants to import MBS to Thunderbird. Considering the needs of users to execute this operation successfully, we have come up with this write-up. Here, we have mentioned one eminent approach to resolve this challenging task.