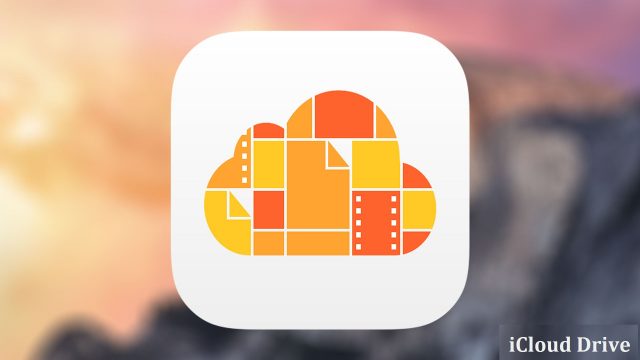 Overview on iCloud Drive
iCloud Drive is an online storage service provided by Apple. iCloud Drive is one of the features of iCloud which was launched in 2011.It provides a file hosting service for systems with OS X Yosemite, iOS 8 and also Windows 7 or new version through iCloud.com. It allows users to store files, images, videos, documents, emails etc. In other words, it can be defined as data warehouse that stores all your data and enables you to access them from any device like iPhone, iPad, iPod Touch etc. Users can store data free upto 5 GB which can extended to 1 TB on premium purchase.

Latest Update on iCloud Drive for Storage Optimization
Apple has just removed the biggest loophole to iCloud by Optimizing its Storage. The new announcement made by Craig Federighi, senior vice president of Apple at WWDC says that with a new iCloud update which will soon be available Mac OS Earlier the iCloud used to take a lot of Hard drive space. Suppose if you needed to upload 20 GB of data, it would take 20 GB of data of your Hard Drive.
You can now free up your computer space and store the data directly on cloud. It even claims to remove all the redundant data, caches and trash in your computer and gives you lot of space (20 GB of data can be increased to 150 GB of space).
Reasons to use iCloud Drive
There are no restrictions on file types. You can have the liberty to work with all the files of your desire like spreadsheets, presentations, PDF etc.
It is different from the iCloud you regularly use which is similar to Google drive or Dropbox where you are just confined to images, documents etc. Whereas in iCloud Drive you can simply drag and drop any file like video files, photo shop file etc. to iCloud Drive Folder to store them.
You have the facility to access these files from any device like iPhone, iMac, Macbook, iPad, Windows 7 and above also.
You also have the feature of Document syncing, similar to iCloud. This syncing is so efficient that it may sync the data where you left off your work.
Working of iCloud Drive
Open the Finder window where you can see the iCloud icon appear on the Mac screen. It can not only sync all the data from your mac to iCloud but also to iCloud Drive.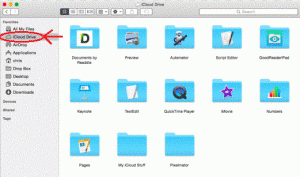 Suppose that your computer is not connected to Internet you can find all the data in iCloud Drive. You simply have to log on to iCloud.com > Go to iCloud Drive where you can find all the data stored. This account can be accessed from any device. While you are working on any file you can directly save it to the iCloud drive by using Save as option.
In my point of View, the problem faced by users regarding storage can be solved with the upcoming iCloud Drive changes that has been announced. Untill now the users faced problem storage space on their computer. Now they can store the data directly to the iCloud Drive without worrying about their computer space.