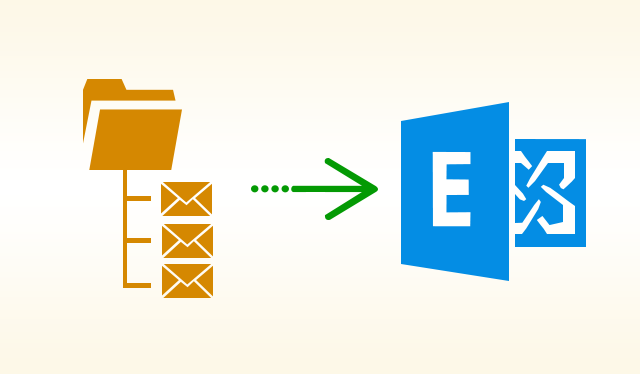 If you are finding a smart solution to convert Maildir to Exchange Server, then end your search now. It is so because you are on one of the accurate solutions page. However, before executing this task users must have a basic knowledge about Maildir and Exchange Server. So, in the next section, let us take a general idea about Maildir and Exchange Server.
Quick Glance on Maildir & Exchange Server
Maildir
It is an email data file format, which helps to store messages. A Maildir directory is generated for every email user, where each directory is categorized into three subdirectories.
Exchange Server
Microsoft Exchange is a messaging and collaboration server that is used to send and receive emails. It interoperates with Outlook as well as other email client software. It offers the user client access functionality along with mobile access functionality.
Method to Migrate Maildir to Exchange Server
To import Maildir to Exchange Server, users have to go through via two steps.
To perform the mentioned task users must follow the below-mentioned guidelines successively.
Step 1: Maildir File Conversion
For this, first users need to access Maildir files from Exchange Server and then, create a backup in the local drive. Here is how to do this operation successfully:

Download and install Maildir Converter then, launch it
Insert your Maildir / Maildir++ files via browse button
From preview pane select the desired or all Maildir files then click Export option
Browse the location to save the Resultant Maildir files on local machine
Now, all your Maildir or Maildir++ files are saved in Resultant Maildir file format.
Step 2: Import Resultant Maildir File to Exchange Server
There are two methods to import the PST (resultant Maildir )to Exchange Server. One is manual and other method is automatic.
Manual Method: Using Exchange Management Role
In order to move Resultant Maildir into Exchange Server, users can use Exchange management shell. However, before you begin to make sure that:
You must have Outlook 2010 with x64 installed on Exchange Server that has mailbox role is installed
The Resultant Maildir should be saved in shared folder
The mailbox must exist in which user needs to import Resultant Maildir file
Now, follow the down mentioned steps to execute the operation successfully:
1. Click on Start menu and search for Exchange Management Shell
2. After that, assign the permission to Admin user for editing active directory via executing following command:
New –ManagementRoleAssignment – Role "Mailbox Import Export" –User "Domain/Administrator"
3. Now, copy and paste Resultant Maildir into Shared folder
4. Run the following command for importing Emails and other items from Resultant Maildir items to Live Exchange Server Mailbox
New-MailboxImportRequest -Filepath ServerNameSharedFolderNameFileName
5. Check the status of running import process. It is so because large sized files take long time to import. For that run the following command in Exchange Management Shell
Get-MailboxImportRequest
Alternate Approach to Migrate Resultant Maildir to Exchange Server
The Exchange Import is one of the best alternatives if users do not want to go for the manual technique to import PST File into Exchange Server. This is an advanced service that has been designed for import Resultant Maildir files directly into Exchange Server. As well as it supports to all versions of Outlook and Exchange Server. The tool is capable to import & map the Resultant Maildir into Public folder Exchange mailbox. Via this software, one can search and import the Resultant Maildir inside the network as well as selective machines. At the time of data migration, active directory server and Exchange Server should be in an inactive stage. It's easy and smooth GUI lets make a user-friendly environment so that users do not feel any complications while working with it.
Wrapping Up
In the above write-up, we have learned that how to migrate Maildir to Exchange Server. However, it is not so easy and that is why we have discussed the automated solution for the same. The mentioned methods are very simple and there is no risk of data loss while migrating Maildir to Exchange via them.