Different Ways to Merge Contacts and Emails From One Gmail Account To Another
Gmail is providing a free solution to merge the contacts from one Gmail account to another. Many users are having more than one Gmail accounts. The process of copying Gmail account contacts one by one is time wasting. But now, user don't need to log in multiple Gmail accounts for checking the contacts.
Gmail is providing this facility to combine the contacts from one Gmail account to another. In following situations, user can use this copy contacts features of Gmail:-
If a user needs to Merge personal Gmail contacts with their professional Gmail contacts, use the Gmail contact export feature to solve this problem.
If users don't like to Login their Multiple accounts and want to use one Gmail account, This facility helps for sending multiple contacts in one account.
It is time-saving facility if a user needs to manage and synchronize multiple Gmail accounts contact. It is the best way for storing a large number of a contact list of Gmail account.
Sometimes a person needs to remove his one account but wants the contacts. Therefore, this will make it possible to add his old contacts with new contacts. Users can have the same contact information in the two accounts, by using the Export/Import facility of Contacts.
Tip: If you need to merge G Suite domain to new Google Apps domain then, you can go for an automated solution i.e., G Suite Merger.

Way to Merge Contacts From One Gmail Account To Another
Gmail import a CSV text file ("Comma-Separated Values") or import vCard files exported from Microsoft Outlook, for integrating contacts. Simply export the Contacts of one account that will be in a .csv file and then imports that file into second account.
Transferring contacts usually don't take more than a few minutes, and a user can even reuse the exported contact list later if they require.
Steps For Exporting Gmail Contacts:
Step 1. Login into that Gmail account from where the user wants to export the contact.
Step 2. Click on the Gmail drop-down menu.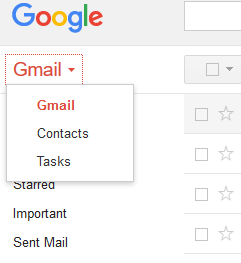 Step 3. Click on Contacts from a drop down menu.
Step 4. Click on More drop down menu button and then click on the Export Option.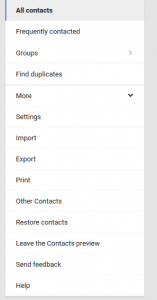 Step 5. Click on the GO TO OLD CONTACTS option from alert box.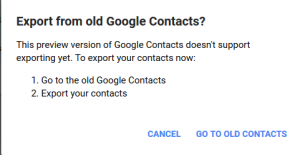 Step 6. Select the required contacts or choose All option for merging whole contact list.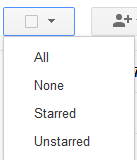 Step 7. After selecting contacts, click on the More drop-down button and then on Export.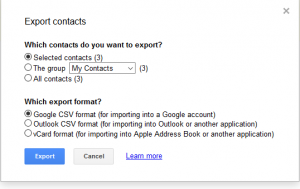 Step 8. Navigate towards the location of a computer where users want to save their contacts. Users can save the contact file anywhere, and after user import the contacts to the other Gmail account, they can delete the file, if they want.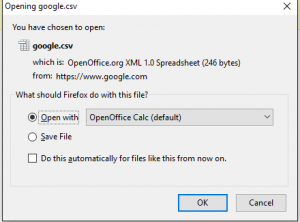 Step 9. Click on SAVE Button.
NOTE: If users want to import the contacts from Gmail, they should export their contacts. We can import more than 3,000 contacts at one time. If a user has more than 3,000 contacts, break them into multiple CSVs before import.
Way For Importing The Gmail Contacts:
Step 1. Login into the second Gmail account.
Step 2. Click on Gmail drop-down button, which is on the left side of the window.
Step 3. Click on the Contacts.
Step 4. Click on the More drop-down menu and then click the Import option.
Step 5. Choose the CSV or vCard file for upload.
NOTE: It is a contacts file converter, it can convert contacts files in CSV format to vCard files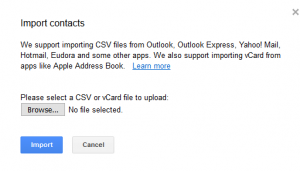 Step 6. Click Choose File and then navigate to the file, which is saved on your machine.
Step 7. And then check the Contacts.
After using these steps user can see the imported contact in the contact list.
How To Combine Two Gmail Accounts In One?
Gmail is also providing the facility of merging the multiple accounts in one. Users can merge almost five Gmail accounts in one.
Merging many Gmail accounts into one is easier than opening several accounts for checking emails. Users can receive emails from two or more Gmail accounts within an account.
If users have many Gmail accounts, then they can easily combine them together in order to receive emails in one Gmail account. It is a unified inbox that stores all the emails in one place.
Advantages Of Combining Or Merging Two Gmail Accounts
Help in creating a single inbox at one place that contains all of the user's emails.
Save the time of handling numerous emails from multiple email accounts.
Easily move all email stuff to another account.
This technique saves the time of opening several emails inbox on multiple search engine.
Comfortably get all data from old Gmail account to new one.
It is a nice way to determine the arrival time duration of emails.
Help to compose the multiple emails from several Gmail account
Steps For Combining The Two Gmail Accounts In One
Step1. Login into that Gmail account where a user wants to merge other accounts.
Step 2. Click on the Setting drop-down button at the right-hand side of window.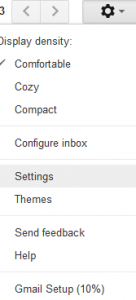 Step 3. Choose Settings Option and then select Accounts And Imports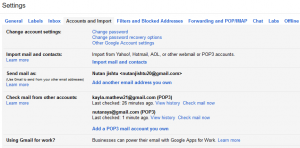 Step 4. Click on the Add another Email address user own.

Step 5. Now enter the information about another email account.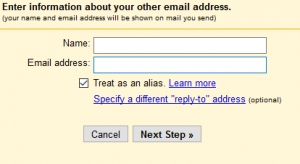 Step 6. Gmail send the verification message to a user.

Step 7. Enter the user verification confirmation code and finally after the completion,
they can check their inbox with merged emails.

CONCLUSION
'How to merge contacts from one Gmail Account to Another' is not more a difficult query. This blog focus on the merging of Gmail accounts and contacts. Above discussed are the best ways of managing multiple Gmail accounts easily. These merging facilities give full access to the multiple Gmail account from one account. Users can freely reply to e-mails and view contact list from one account.