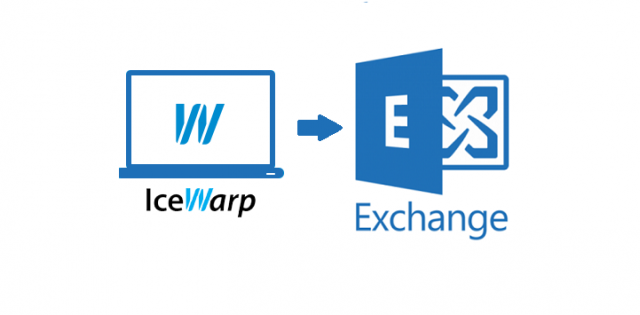 Technique to Perform IceWarp to Exchange Migration
IceWarp or Merak Mail Server is a collective mail server that is accessible on both Windows and Linux OS. It is a web-based application that runs on various browsers like Mozilla Firefox, Google Chrome, Safari, and Internet Explorer. It provides not only an email but also gives a groupware functionality and instant messaging as well. However, there are the situations arises in front of users due to which they need IceWarp to Exchange Migration. In the following section, we will discuss need and way to migrate IceWarp to Exchange 2013 & Merak Mail Server migration to Exchange 2010.
Need to Migrate IceWarp data to Microsoft Exchange
There are various reasons due to which users need to transfer their IceWarp Server data to Exchange as it offers high level of reliability, flexibility, as well as better functionality for organizations. It also gives well-organized data handling of traffic along with this proper data security. Moreover, it creates a replica of whole data on local machine after connecting with MS Outlook that makes easy for users to access Exchange data on offline mode.
The need of the user will be cleared with one of the mentioned query, which is taken from the forum site:
"I have been using IceWarp Server from several years for my clients. However, for some reasons my organization has switched from IceWarp to Exchange Server. Now, the problem is I need to access my previous data in Exchange and I do not know the way to convert IceWarp Server data to MS Exchange 2016. Is there any way to migrate from IceWarp Server to Exchange?"
Method to Move IceWarp Server Data
There is no direct way to transfer IceWarp to Exchange 2010 & Merak Mail Server migration to Exchange. Therefore, it is advised to take the backup of whole data before performing the data conversion and then, follow the mentioned steps:
Open and login to utilize IceWarp email client.
Navigate to the mail section and select mails to be exported.
Once the mails are selected, choose the Hamburger option, which is there above mails.
Click on Save As option and choose EML file format to store the whole data.
Note: The files will be stored in zip format, unzip the data to view it.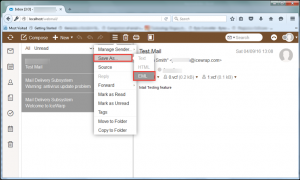 Convert Icewarp Server Data to MS Exchange via EML
Once the IceWarp files are stored in EML file format then, convert EML to Exchange by following the mentioned steps:
Open saved EML file in Windows Live Mail in your system.
Now, click on File option, choose Export option, and select email messages option.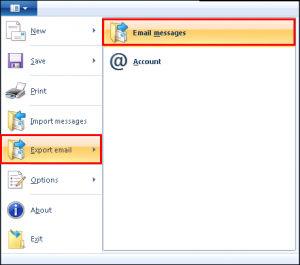 Choose MS Exchange option >> Next.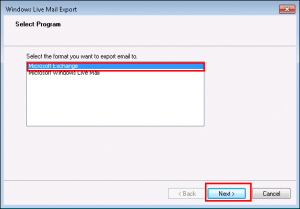 Click OK to proceed on the appeared Export Message dialog box.

Choose desired folders or all folders for exporting.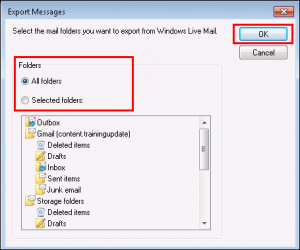 The exporting process will begin. Once it is completed, a message of completion will appear on the screen.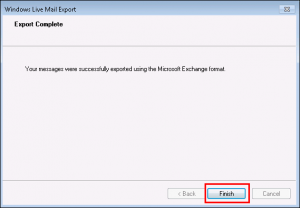 Conclusion
While working, sometimes the need arises in front of a user due to which they need to migrate from one server to another. In the above discussion, we have discussed the same way to perform IceWarp to Exchange migration in relevant way.