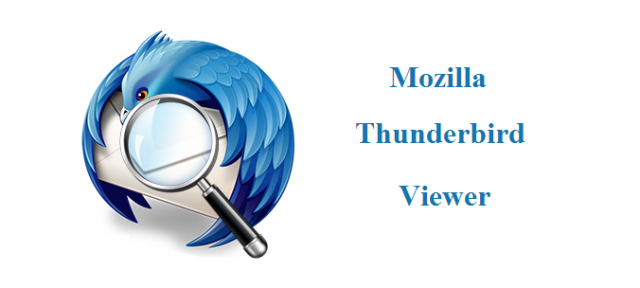 Mozilla Thunderbird Viewer to Read & Open MBOX file
Need for Mozilla Thunderbird Viewer: Nowadays, each email application plays a significant role for everyone whether they are home users as well as the corporate users & open MBOX File in Thunderbird. No doubt as the technology growing users demand will become increasing day-by-day. However, we all are well-known with Mozilla Thunderbird email client. Thunderbird helps users to view Thunderbird mailbox file & let users create sub-folders according to their need and sort all the emails into file or folders. Now consider a scenario while accessing emails & to Read Thunderbird files which are taken from the forum website:
"I am having a lot of attachments with .mbox file extension in my pen drive and not able to access them, as Thunderbird application is not installed on my system. However, it's really urgent for me to open all attachments. Therefore, I want to now, How can I view Thunderbird inbox Files with my entire attachments from Thunderbird application in .mbox format?"
Due to this issue, users have to go for third party software for viewing entire emails. Thus, Thunderbird email viewer is designed to open and view Thunderbird mailbox file without any difficulty. Moreover, Mozilla Thunderbird reader is suitable for forensic investigators to find the evidence from Thunderbird data file. Thunderbird email viewer software is a quick and easy to use application that shows the emails available & open MBOX File in Thunderbird. The simple, user-friendly interface and rapid but powerful mechanism of Mozilla Thunderbird viewer produce it able to display the data available within damaged or password-protected .mbox files. In the following section, we will discuss various steps of Mozilla Thunderbird Email Viewer and also, cover the advantages to Read Thunderbird files
Steps to View Thunderbird MBOX File
After observing the user query of Thunderbird viewer, many users search for a reliable tool that can be used to open and view Thunderbird mailbox file in a consistent manner. There are following steps to Read Thunderbird files application & open MBOX File in Thunderbird those are mentioned below:
Step 1: First of all, launch the Thunderbird application of your PC to open MBOX File in Thunderbird. Now, create a new folder within Local Folders and assigned the name as MY MBOX emails.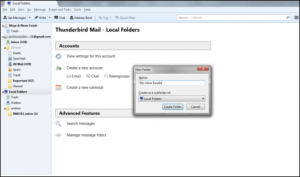 Step 2: Next, right-click on the My MBOX emails (created folder) and select Import Export tools and then, click Import MBOX file option in Mozilla Thunderbird Reader to view Thunderbird mailbox file.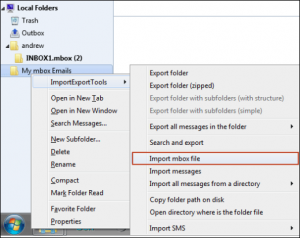 Step 3: After that, selecting the import MBOX File option and then, press OK button to open MBOX File in Thunderbird.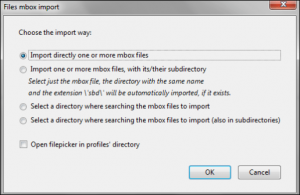 Step 4: At last, you can Read Thunderbird files MBOX at the bottom of the window and read Thunderbird File emails by double-clicking on it. The folder will display only the inbox emails through Mozilla Thunderbird Reader.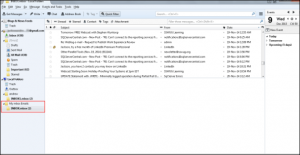 Advantages of Mozilla Thunderbird Reader
Here, in this section we are going to discuss multiple advantages of Mozilla Thunderbird reader those are below-mentioned:
Automatically detect all the Thunderbird files, which are stored inside the system to open and Read Thunderbird files data easily.
Users are able to explore & view Thunderbird mailbox file unlimited Thunderbird emails without any hassle.
While opening and viewing the emails there is no need to install or download the Thunderbird software.
Mozilla Thunderbird viewer is completely virus free during accessing all the emails.
Easily to open MBOX File in Thunderbird along with attachments like images, word documents, Presentations and so on.
Conclusion
Mozilla Thunderbird Viewer is a freeware and platform dependent tool to explore and Read Thunderbird files & emails with accurate data. Moreover, we have discussed the following steps to open and view Thunderbird emails. Also, mentioned the following advantages of Mozilla Thunderbird reader which helps to understand more in detail & open MBOX File in Thunderbird.