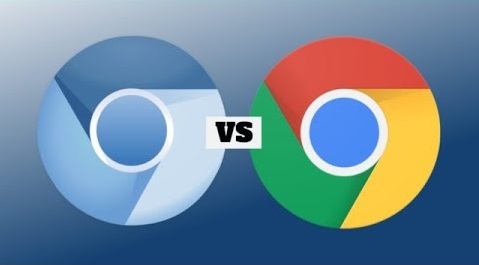 The web browser is one of the software application that helps in retrieving, traversing and presenting information resources over the World Wide Web. As there are various browsers available in the online market but the browser, which is the originator of many other Browser is the Chromium Web browser with very simple and user-friendly interface.
A Chromium Browser is an open-source web browser project that allows users to download its source code on the local machine without any hassle. After downloading the source a user can easily modify the existing source code and develop a new browser. Most of the web browser were build using this Chromium browser source code only. They had just initiated various new browsers such as Google Chrome, Torch etc., with many different, unique, and innovative features incorporated within it. Moreover, the Chromium Browser projects have taken the name from the element named as chromium, which is a type of metal. However, many other developers have taken the source code of the Chromium Web Browser and released the new versions under its name. Thus, they are counted in the community package. This article will also explain difference chrome & chromium browser.
Primary Aim of Chromium Web Browser Project
The main motive of the Chromium Browser project is to introduce a new features i.e. tab window manager to make it more convenient for the users. Moreover, the Chromium Browser provides an easy-to-use interface that felt as lightweight and also renders the fast access when compared with the other browser. Further, in this post, a bit more about Chromium web browser and what all are the derivatives of Chromium Browser are discussed. In addition, the difference between chrome and chromium Web browser, is also discovered for better understanding and knowledge.
Chromium Web Browser & Derivatives

As Chromium Browser is an open-source browser, therefore, a user can easily download and use Chromium Web browser most likely on Linux OS. It is because Linux is the most convenient operating system for this browser. On the other hand, there are various derivatives also made by using the Chromium's source code with minimal modifications. One such browser is Google Chrome with updated base code of Google whose main focus on the privacy and security. With the increase in the requirements of the users, the source of Chromium browser is modified daily with some new and exciting features for the user's convenience. In one year only, two new releases has been made that supports all custom element of the HTML.
Nowadays, there are various web browsers developed using the source code of the Chromium browser. Among all of them, some are actively used among the internet users and some of them are still obsolete. Thus in this segment, the list of active browsers build using Chromium, are discussed:
UC Browser: It is one of the most widely used web browsers on the mobile platform among the users. The user interface of this UC browser is very different from other Chromium web browser. It also provides various attractive themes to its users that one can use according to its choice. Apart from this, it provides various other advanced features i.e. screenshot tool, free Wi-Fi, custom layout, etc., for ease of access.
Torch: One of the Windows-based web browser, which is developed from the source code of Chromium browser only. The most impressive feature that is added in the Torch web browser is downloading of any streaming media with other inbuilt features associated with the media such as sharing button, torrent engineering video downloading.
Cent Browser: It is a Chromium-based browser that has a small group of developers in China. It is a browser with more features and minimalist user interface compared to Chromium Browser and Chrome. In addition, there are some advanced features available, for example, fast image saver, custom stylesheet, hideable bookmarks bar etc.
Opera: One web browser for Windows, Linux, and Mac OS X platform. Apart from this, it is also accessible as Opera Mobile, Opera Coast, and Opera Mini on all compatible electronic devices that are using Windows Phone, Android, iOS, Blackberry, Maemo, and much more.
Epic Browser: The first web browser developed by India is the Epic browser. However, Epic is a privacy-centric browser that is again depends upon Chromium Bro source code. On the other hand, it supports both Windows as well as on Mac OS X platform.
Yandex Browser: It is a browser that is developed by the Russian software company i.e. Yandex Browser. This browser is also compatible with Windows, Linux, and Mac operating system. Moreover, it renders services such as search engine, machine translation, and cloud storage.
Chromium Versus Google Chrome Web Browser
A Chromium is a name used by an open-source web browser and Google developers had used the source code of Chromium browser to build a new and most widely used browsers among the users. Now, most of the times users are confused between Chrome & the Chromium. Therefore, for better understanding, a clear difference between chrome and chromium browser is discussed below:
Google Chrome is nothing but the rebranded version of the Chromium Web browser. It is build using the source code of Chromium only with a minor changes.
Chromium is also compatible with all extensions that are installed in Google Chrome.
With minor changes, Google chrome offers a new Adobe Flash Player with its integrated PPAPI version. This helps users to download and install Chromium distributions separately.
Another new feature i.e. Google Update is also imposed in the source code of Chromium Browser for Chrome. It is basically an auto-update system that brings down new add-ins in existing Google Chrome application automatically.
There are some extensions in Chromium Web Browser that are more prone to virus attack and impose the bad effect on the system. Thus, security in Chrome was enhanced in which extensions are disabled and not allowed on Chrome Web Store.
Google Chrome has an inbuilt feature through which one can view the PDF file on web browser itself before downloading it on the local system. Additionally, the users are also allowed to directly print that PDF file and take the hard copy of that file.
All these points make users understand the exact difference between chrome and chromium browser and choose any of them.
Conclusion
The most common myth among users is that Chromium Web browser and Google Chrome are the same, which is right at all. Therefore, in this blog, what is Chromium browser is discussed and to make users clear about it. Apart from this, the difference between Chromium and Chrome web browser is also discussed and make users understand that both are different from each other. As Chromium web browser is an open-source project, so can easily be used by users to build their personalized websites according to their needs.