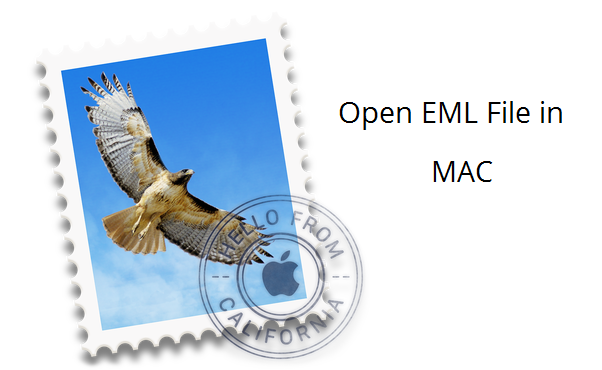 What is EML?
EML stands for "Express Mail" messages. These are the file extensions for an e-mail messages which can be saved to file in standard format(MIME RFC 822) by Microsoft Outlook Express as well as some other email clients such as Windows Live Mail, Thunderbird. Some other variants for EML files are EMLX which are generally used for Apple Mail. These are stored as single file format instead of consolidate form as in(.pst).






You can use these files to store mail messages which consists of plain ASCII Text. These text cannot be detected when source files are viewed from, any other text files. It has standard format with header and body. The header section consists of the address of the recipient and the sender and the subject. The body section consists of the content of the message that includes the attachment as well as the hyper links.
The MIME Type of EML File is message/rfc822.
The Generic EML File signature is 46 72 6E 60 3A 20
You can export these files for the purpose of archival, storage and scanning for malware.
The 'Nimda Virus' is known to create the EML Files. EML File with funny names in multiple folder are generally created by Nimda Viruses. If such EML file are found you can initiate with a good practise of scanning the mail using an anti-virus.
How to create EML File?
EML File is created in email-clients such as Windows Mail and Thunderbird. Most of the email client can create EML File by default by selecting the mail and choosing "Save as" from File Menu. Also Drag and Drop can also create an EML file.
Advantages of EML files
They can be used for Forensic Analysis to retrieve all the email header information within email.
They can be opened in Internet Explorer since they are formatted exactly the same way as (.mht) file, changing the file extension from EML to MHT file may cause the file to open in Internet Explorer.
It is easy to send single messages to recipient without exposing the entire data in PST format which may affect type confidentiality of an individual/organization.


Disadvantages pertaining to EML file

It is difficult to organize many files for a user and it is difficult to handle and get data from these large number of email files.
Common symptoms can including EML File errors such as inability to open the EML Files, installation errors.
People find it difficult opening and viewing EML file formats. One possible solution is to view files using EML Viewer or converting the files using Converters available.


How to Open EML File in Mac?

The only supported non-Window platform for EML File is Apple's Mail. The Apple mail is an in-built feature of Mac OS X. The Apple Mail is similar to Outlook, but it is a Mac version.


Follow the steps:

If you posses Apple Mail as Default, you can directly open with Apple Mail.
To open an attachment, download the attachment and Choose "Open with" and select Apple Mail form the Application List
Choose "open" inorder to open EML File in MAC


Final Opinion

According to my view, EML is an interesting topic where you can dig more into the depth of its knowledge. This article has been created to provide an overview about EML world. I hope this can provide you with a brief synopsis of EML.