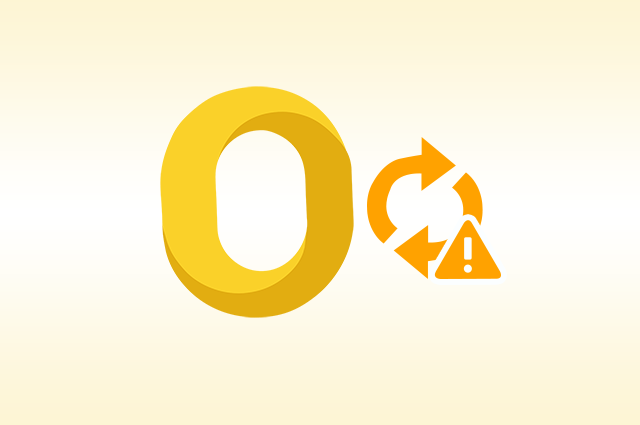 The outlook is a widely used email client which has collaboration tools like Contacts, Journal, Tasks, Events, Yammer, Skype, etc. It saves users data in an organized manner. But, sometimes Outlook users encounter a data corruption issue while they are working on it. There can be many causes behind the corruption issue like it can be done accidentally and fail to load the data. In this situation, a user starts searching for an instant resolution for Outlook 2011 MAC Database Recovery.
After considering this issue, we have come up with multiple techniques to get rid of the MS Outlook database corruption issue on Mac Operating System. So, read the complete blog to understand how to repair Outlook 2011 Mac database. Let's start:
Reasons Why Error in Mac 2011 Outlook Occurs
There are many causes behind the data gets corrupted or damaged. Some of them are mentioned below:
The Outlook is open, stops working and quit all the programs automatically.
Outlook shows blank lines while opening Mails, contacts, events, notes, etc.
Microsoft Office Outlook failed to access the Cripping in Scrapbook.
Microsoft Office Outlook displays a window with a blank Office Reminder.
Techniques To Perform Outlook 2011 Mac Database Recovery Procedure
Let's discuss the procedure for rebuilding Microsoft Outlook 2011 for the Mac database without any omission.
An Automated Method for Outlook 2011 Database Recovery on Mac OS
SysTools Mac Outlook Database Rebuild Utility is capable enough to perform Outlook 2011 Mac database recovery procedure. It is eminently used third party software for Outlook database recovery on Mac OS. However, it permits to restore Mac Outlook database profile identities within a few clicks.

Also, it auto-scans the Mac Outlook files and recovers data items from it. So, a user can easily opt for this software without thinking twice.
Why You Should Choose Outlook 2011 Mac Database Recovery Software?
Export Data in Multiple formats.
Rebuilt complete Outlook MAC Database.
Arrange mails as per choice.
Maintain the original folder structure.
Export data of your choice.
Recover MAC Outlook Calendar.
Are You Gazing For Something Free?
Here, in this segment, we are going to disclose some manual techniques to execute Outlook 2011 Mac database recovery process. The free solution is available in 3 different workarounds. So, you can follow any one of them as per your needs.
Quit all the Programs and Applications
Choose the application name from the menu.
Now click on the Menu option.
On the other hand, one can hold the command & option key and then click the Esc button.
Then, select an application from Force Quit Application Wizard and click on Force Quit.
At last, press Force Quit for quitting all the applications.
Click on the Close button, when the process is completed.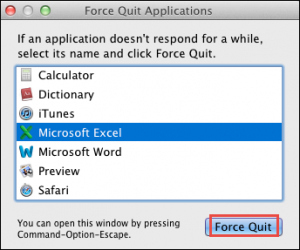 Increase the Available Size of Identity
To recover corrupt Outlook 2011 database Mac, users required three times more space availability in Hard disk. For determining the amount of size follows below-outlined steps:
In the Finder, Select Home and Open documents folder.
Then, Open both Microsoft User Data Folder & Outlook 2011 identities folder one by one.
Now select Identity Folder.
Then choose to Get Info from the File menu and then select Get Information to check the size of the database.
Note: If in case, the above-stated manual method does not resolve your issue, then you should move forward to another technique.
Create an Outlook 2011 MAC Backup Identity
Simply follow the steps mentioned below for taking the backup of Outlook 2011
Choose Go, and Click home in the Finder Icon then navigate the Documents folder.
Open Microsoft User Data Folder.
Click Right on Office 2011 Identities folder and select duplicate, Now create a duplicate copy of the required folder.
At last, Quit all applications. In the ending, a backup of identity is created & proceed to the next step.
Time to Conclude
Till now, we have discussed all the possible solutions for Outlook 2011 MAC Database Recovery. Most of the time users encounter such types of errors while using Outlook 2011 on Mac OS which creates a hurdle in between their work. After considering the errors, we provide both efficient solutions either manual or automatic to recover corrupted data. But, keep one thing in mind, i.e., the free method cannot provide you the expected outcome. Thus, it is better to choose an above suggested third-party application.