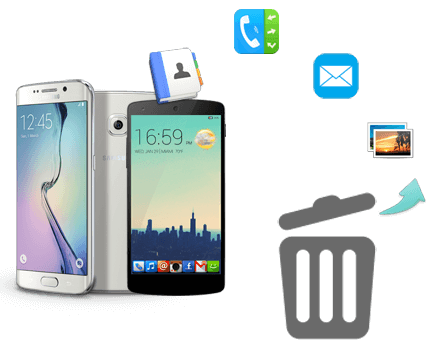 How to recover deleted mobile data? This is the highlighted question related to iPhone and Android phone. Nowadays smartphone has become common for everyone and it plays an important role in our daily. It meets all the requirements of communication. Android phone always updates itself and introduced new features such as gaming, photography, accessing social network site, video creation, email, Google searching and many more. In earlier model users need to attach external memory device i.e., SD card. But technology growing so fast that now the device does not require any external memory card as internal memory is 128GB. Therefore, users have stopped to use SD card and start to store data in their internal memory. The device has saved loads of important data on it, what if the phone get corrupted or it lost all saved data? Have you backed up your important information? Do know how to restore lost data in Android?
It may possible that accidentally some items get deleted while formatting other data. In this situation, retrieve deleted data from cell phone with efficient and effective manner. But its not an easy task once data lost it is tough to restore.
How It Is Possible To Recover Deleted Mobile Data?
Whenever some data got removed or deleted from its place, according to the principle of storage memory it wipes the information and marks that space blank. It means physically the data is not readable but it is still available somewhere in the memory of the mobile phone.
So, whenever you lost any data like images, text messages, contact list or any file then first of all stop to use that phone. Because if you save any other data it may possible that you cannot restore lost data in Android.
Possible Causes Of Mobile Phone Data Loss
Accidentally Deletion: While exploring on internet it found that maximum users delete their data unintentionally and want to recover deleted mobile data at any cost.
Data Corruption: Data corruption is one of the major cause of loss. While downloading if internet connection got interrupted or any virus attack to the data then, information may get corruptted. In this situation restore lost data in Android phone with effective technique.
Virus Attack: Always use anti-virus tool to secure the data from virus infection or malware. Once it attacks your device slowly – slowly it starts to attack each section of memory and entire information get damaged.
Physical Break-down of Device: Due to an unexpected accident if the mobile phone gets break badly. May possible that it will erase all the data. An unwanted event would lead to great trouble and data loss.
Booting -Up:We all reset our Android device frequently and after boot-up the mobile phone it erases the complete memory from the device.
These are the possible and major causes of mobile data missing. Now the question may hit on your mind, is it possible to retrieve deleted data from cell phone?
Recover Deleted Mobile Data – Effective Technique
Many users don't take backup of mobile data, if backup is available then, easily you can restore lost data in Android phone and iPhone. There are many cloud services available where you can sync your Android / iPhone device such as Google Drive, iCloud, Dropbox, etc. If the device is sync with cloud storage then, you can download and access complete data into cell phone.
If you have not sync the device with any cloud storage service provider then you must contact a data recovery expert. There are many data recovery service providers available in the market, to recover deleted files from Android phone or iPhone. A best data recovery service or expert can help out from the hassle. This is a safe, secure and efficient way to recover deleted mobile data.
Conclusion
The article has discussed the common causes and situation when data could be lost or deleted. By following correct steps restore deleted files from Android phones. So, technically it is possible to recover deleted mobile data without backup. Maximum time data get deleted due to a common mistake. Users always make mistakes, by deleting wrong pictures while deleting some bad pictures. Another major reason is pressing the format button by mistake. Therefore, to avoid loss of data always sync your device with Google account and turn on Google – Drive on your device.