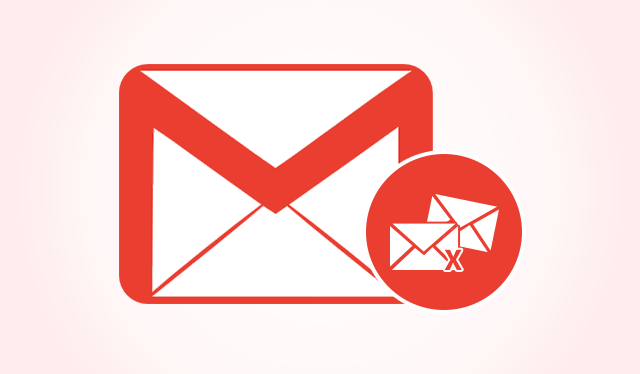 Google is a pioneer brand and most trusted name in the field of data storage and cloud computing. It is a one of best and leading company when it comes to personal information management. The Mail application has the ability to create messages, calendars, store unlimited data in the drive for large attachments. There are often cases when mailbox clutters over time. Users may need to remove duplicate emails from Gmail account regularly for retaining only important conversations. It helps to categorize different types of categories of communications from various clients and customers. It also clears out much-needed space on the server for future conversations. It can be done manually by applying simple techniques. All this and more has been discussed in the post below.
'I have an old client who is using old Windows 2000 PC. He uses Gmail on his system and is currently having a lot of difficulties managing his mailbox. He has asked my help to remove duplicates from Gmail and keep important ones. I was looking for some solutions online rather than deleting each message one at a time. Can anybody help me with this?'
Overview of Remove Duplicate Emails from Gmail
There are vast loads of incoming message that user receives on a daily basis. It largely comprises of junk emails from marketing distributors and unknown sources. It is difficult to figure out the right ones by deleting them one at a time. Users may have to remove them single-handedly by manual means. Any higher-management staff has an office assistant doing this for them. It is a simple procedure but needs to be performed carefully. There are workarounds provided by Google to make this technique more reformed.
Manual Techniques to Delete Emails From Gmail Account
Following are some of the steps that can be undertaken to ensure that redundancy is eradicated from Google mailbox:
Solution#1 Using Filters
First, sign-in to Gmail and go to Create Filter.
Then, In the In filter section Paste the email address for which replicates needs to be deleted. Click on Filter button in order to remove duplicates from Gmail.
Then, emails with the respective ID will move to a separate space.
Finally, select them all and simply delete.
Solution#2 Using MS Outlook
First, Sign-in to Gmail>>Gear Icon>>Settings>>Forwarding and POP/IMAP>>IMAP Access>>Enable IMAP.
Then, configure the account on the Outlook client in order to remove Gmail duplicates. This can be done by going to File>>Account Settings>>Add Account select Email Account and click Next button.
Then, type in the proper credentials and click on the Next button.
Next, download the software called Outlook Duplicate Email Remover. The thing to note is that the email application needs to be restarted after installing this tool.
Then, launch the tool, use Search File option to include Outlook data file >> Select Type as "Email" >> Choose Action as "Delete Permanently" >> Next to remove duplicates. This will help will the process to remove duplicates from Gmail.

Conclusion
It always feels good to get back to an organized mailbox. These usually mean that emails kept in proper folders, no spam emails, and well-maintained thread. This also means that users have tried all means necessary to remove duplicate emails from Gmail. Personally, it just means a faster way to access the correct information when needed It also means that higher management will get a hierarchical order of things, just the way they like. Any professional user will appreciate a clear mailbox without any clutter. There are lots of manual ways to perform this procedure, all of which are described in this post. There are automated solutions also suggested at the end.