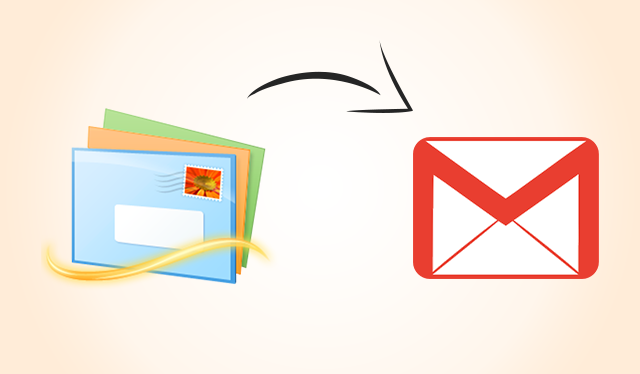 A number of email clients save their data in EML file format. If a Gmail user wants to view EML files in Gmail, then they have to export them to Gmail. Many users do not know to save an email as .eml. As a result, they cannot access their old email data in the new email account. To help these group of readers, In this write-up, we will learn how to save an email as an EML file in Gmail. Users will be enlightened about Thunderbird EML to Gmail conversion through this discussion. But first of all, have a look at the common causes to import EML mails to Gmail.
Causes of EML Email Files in Gmail Export
There can be a multitude of causes behind EML files to Gmail migration. EML to Gmail data export is needed mainly because of change in email clients. When someone switches their email clients, they also want to import their old email data into the new email client. Suppose someone is switching from Windows Live Mail to Gmail. In that case, they have to import Windows Live EML files to Gmail. Apart from this, people who use both these emails want to synchronize their data. EML files have to be migrated to Gmail for this reason also. These are the main reasons for EML to Gmail conversion. We will move to the next section now, where EML to G Mail export methods will be discussed.
How to Save an Email as an EML File in Gmail Using Different Techniques
There are two ways of importing Thunderbird EML files into Gmail. Users can configure Thunderbird email with Gmail and then transfer the EML files. Otherwise, they can choose the convenient solution to migrate EML files to Gmail. Here is the step-by-step guide to the methods for the readers.
Method 1: Manually Convert EML to Gmail by Configuring Gmail in Thunderbird
To perform this method, users must have Mozilla Thunderbird email client installed on their system.
First of all, go to your Gmail account. Click on the gear icon to navigate to Settings.
2. On the Settings page, click on Forwarding and POP/IMAP tab and select Enable IMAP option. Click Save Changes and your Gmail is all set to get configured in Mozilla Thunderbird.
3. Save all orphan EML files you want to export into a folder and import that folder to Thunderbird. If you want to transfer Thunderbird EML files to Gmail, skip this step.
4. From Thunderbird, click File>> New>> Existing Mail Account. Enter necessary credentials of Gmail account to configure it in Thunderbird.
5. Now, simply drag and drop the EML files from Thunderbird local folders to Gmail folders within Thunderbird. EML files will be saved in Gmail. These files can be accessed from Gmail also.
Using these steps, users can save an email as an EML file in Gmail Account without any trouble.
Drawbacks of Manual Method
Before performing this method, users must be aware of certain drawbacks of this method:
Requires Thunderbird: In order to perform this method, Thunderbird must be installed in the system. Without Thunderbird, orphan EML files cannot be transferred to Gmail.
Needs Technical Knowledge: Users need to have knowledge about technology to execute this technique. Novice users will not be able to apply this method to export Outlook Express EML files to Gmail.
Method 2: Using Convenient Method to Convert EML emails in Gmail
With the existing drawbacks of the manual method, users prefer to choose the convenient method over the manual method. With the discovery of EML to Gmail Migrator, EML to Gmail export has become really convenient. That is why we call this tool as the conventional approach to save an email as an EML file in Gmail. It can migrate EML files of all email clients to Gmail. This software can process EML files created by Thunderbird, eM Client, Outlook Express, Windows Live Mail, Foxmail, etc. All the metadata and properties remain unaltered after migration. Users will also get a conversion report with all details of the procedure. Let's check out the highlighted features of this tool:
Exports Thunderbird EML files to Gmail account effortlessly
Imports EML email files to G Gmail along with attachments
Allows bulk migration of Windows Live Mail EML files to Gmail
Features option to pause and resume the conversion process
Provides data filtering option for selective EML file migration
Ability to process EML files created by all major email clients
Retains source folder structure of EML files even after export
Supports Windows 10 and other lower versions of Windows OS
Conclusion
This post attempted to answer how to save an email as an EML file in Gmail. As we have seen in the above discussion, EML files are often needed to be migrated to Gmail. If you want to import Thunderbird EML files to Gmail, perform any of the methods discussed here. Since manual method is lengthy and complicated, users can choose the tool referred here. This software can seamlessly move any EML file to Gmail account.