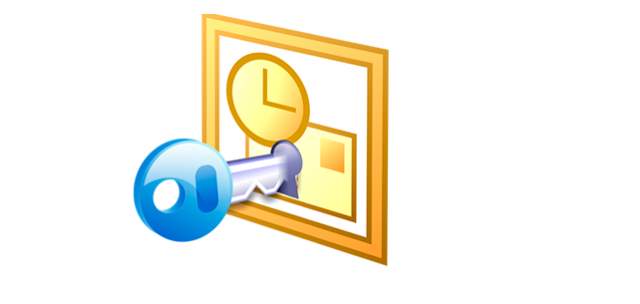 In the present scenario, from per security point of view password plays an important role. Moreover, most Business users have to need to password-protect their pst files to secure their confidential data from unauthorized users. In that case, it is mandatory to set password on PST file and make them secure. Especially, those who may share their computer system with other people, need to protect their necessary Outlook information and emails from interference. For security purposes, it is the best way to change the password periodically.
Thus, many users can preserve their personal Outlook data items such as messages, calendars, contacts, and so on through a password to prevent accidental views by other people. In the following section, we will discuss the several needs behind setting the password on Outlook and also consider the manual steps in detail.
Suggestion: If you need to recover PST file password then, you can go with an automated solution i.e., the PST Password Remover tool.
Responsibilities to Secure PST file
There are multiple duties to handle, store and maintain the Outlook .pst files from an unauthorized person by set password on PST file. The following points are mentioned below to create a password-protect PST file:
Obtain and process personal data properly.
Keep it only for one or multiple specified and explicit purposes.
Maintain Personal data files safe and secure.
Keep the entire data accurate, complete, and up-to-date.
Make sure it is adequate, relevant, and not excessive.
Provide a copy of personal data to any other person, if they have requested.
Needs Behind To Set Password on PST File
There are several reasons that occur behind to set password on PST file. The main purpose is to preserve the Official data from hackers so that they can't access users necessary documents. In case, if the data is accessed by unknown users it will create such an issue and their data can be accessed easily without asking for the password. Thus, it is necessary to put a password on the PST file as per the user's requirement to create a password-protect PST file.
User's Queries While Accessing Outlook PST file
Outlook used Personal Folders as the default name for storing its PST files. There are plenty of queries growing while accessing the multiple Outlook .pst files, which annoys them. Some of the frequently observed queries of users included:
"I work on a shared computer which puts at stake the privacy and confidentiality of my Outlook Data File (PST). I do not want anyone to access my personal storage beside me. Can I protect my PST file, if yes, then how?"
"While sending or receiving the Outlook .pst files the error will come i.e. Outlook data file can not be accessed. It will create a huge problem and the users will become in trouble. They are unable to run Outlook PST files."
Manually How to Set Password on PST File
Users can absolutely protect their Outlook PST file with a password. In order to set password on PST file, one must follow the steps given below to create a password-protect PST file:
 First of all open Outlook on your computer system.
 Now, go to the File tab and select the Account Settings option.
3. Click on Account Settings again in Account Settings.
4. Under the Data Files tab, Choose the Outlook Data File. (PST) option for changing the password, and after that click on Settings.
5. Now, in Settings, select the Change Password option.
6. After that, in the Change Password dialog box, enter either the 15 characters or less inside the New Password as well as Verify Password option to password-protect the PST file.
7. Finally, click on OK to finish the process & create a password-protected PST.
NOTE: However, consider that once Outlook is open, anyone having access to your computer can read the contents of your PST file. Always assure to exit the MS Outlook profile properly or lock down your system before leaving it idle.
Important Tips
It's very critical that a user must remember their password. If users forget it, Microsoft can't help to retrieve it. Thus, write down the desired password in a secure location, that helps to protect the information.
User Desktop is able to remember their password so that they do not need to type it in each time users just open the Outlook PST File. Moreover, if the MS Windows user account is password-protected, and not any other person can access to Windows user account, then, users are able to select the "Save this password in your password list" tab after confirming the user's new password.
When multiple users want to set a password on Microsoft Outlook, it is automatically set for the entire file. A user can't set a password for a single folder inside the Outlook Data File (.pst).
Conclusion
The password is the best way to protect confidential data. Sometimes Outlook users want to protect and secure their files so they have to set password on PST file to preserve the entire necessary files without any difficulty. To help out a user, in the above section, we have described needs, and user queries and also, discussed one such manual approach to change the password from PST files. Even, though we have mentioned some important tips which help to remember the password during accessing PST files & create password-protect PST file.