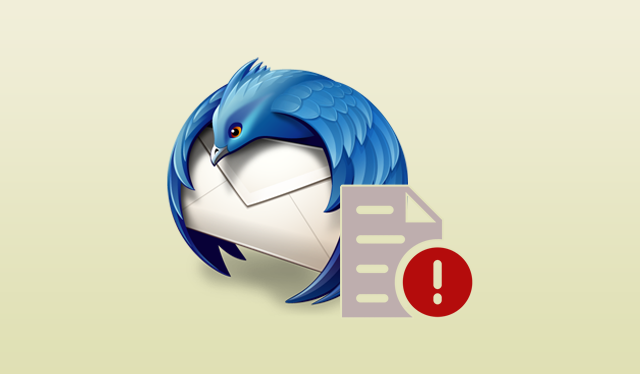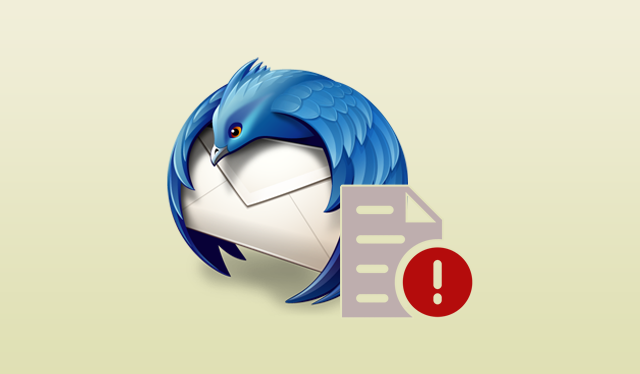 Thunderbird is an amazing desktop based email client which is widely used for sharing information, maintaining data and managing events. All over the world users have trusted this email client as a reliable emailing source. However, it has its own pros and cons. Today, we are going to deal with one of its error and suitable ways to resolve it. This error is the error writing temporary file in Thunderbird. In this error, whenever a user tries to send an email, Thunderbird displays an error message saying "Writing Temporary File Error". How this message appears on the user system is displayed below. This error will be more clear by this user query mentioned below.

Query: "Hi everyone! I have a really irritating problem with my Thunderbird. Whenever I am trying to send an email it is generating an error message of writing temporary file. I have already invested hours of my time in fixing this but, I have not been able to fix it. I have reinstalled my Mozilla Firefox, did folder maintenance and also tried changing file system cleanup to privileges at C:/TEMP folder. But all in vain! I do not want to migrate I love Thunderbird. I am not able to figure out which file or folder it can not write. Someone, please guide me the error debugging mechanism. I really need help at this. Thanks!
Techniques to Fix "Error Writing Temporary File"
After understanding the user queries, we have come up with some useful techniques and methods to resolve this 'Writing Temporary File' error in Thunderbird. So now, let's look at the various steps to resolve this Thunderbird error.
Step:1 Backing Up the Profile:
Profile folder is a folder in the user's system that stores Thunderbird's data under Preferences, Settings, themes, etc. It is necessary to take backup of this data but make sure that this backup data is not on the same disc as the profile folder's disc. Now there are two ways to take backup of Thunderbird profile folder, which are described below.
(i) Manual Method
Firstly, decrease the size of backup files by clearing all the unwanted files. This is done by Compacting folders in Thunderbird. By compacting, the wasted space is set free and the application thus works faster. Compacting is done by a process which is explained below.
(a) For systems that do not support automatic compacting of files and folders. Follow the below steps-
Firstly, Switch to offline mode by opening File >> Offline >> Work Offline.
Now, manually compact folders in that account by File >> Compact Folders.
(b) For systems that support automatic compacting of folders, it occurs differently in Thunderbird versions above and below 5. Steps of compacting for both of these are separately given below.
For Thunderbird Below Version 5:
Tools >> Options >> Advanced >> Network & Disk Space >> Disk Space >> Compact folders, when it saves over 100 KB and then, press OK button.
For Thunderbird Version 5 or newer:
Tools >> Options >> Advanced >> Network & Disk Space >> Compact folders, when it saves over 10 MB
Another simple and useful solution to take backup at a safer location is achieved by directly following these steps:
Firstly, a user clicks on Help >> Troubleshooting Information.
Show Folder to open systems file manager at the current profile.
Now, the user can easily copy and paste directory at a safe location.
(ii) Software Method
It is always best to go for a third party tool to take backup and restore profile folders as it reduces the effort and time as compared to the manual methods and will resolve temporary writing file error in Thunderbird in countable minutes. This can be done using MozBackup program. It is a utility for backing up a profile in Mozilla suite. It is a very convenient method to migrate the profile folders to some other system.
NOTE: Use Mozbackup 1.5.2 Beta 1 instead of MozBAckup since it is obsolete now.
(iii) Reliable Alternative Solution
Using a third party tool can help the users a lot. Users can first migrate MBOX file to Outlook and then take backup of backup of PST file and use that PST file in Outlook. Opting this method will save a lot of time, effort & will enable users to take backup of Thunderbird Profile on Outlook environment.
Step:2 Sub-folder Creation:
Under this step, the user has to create a sub-folder under the Local folders. After this, just move the emails under 'Sent Folder' to this newly created sub-folder. The user has to ensure that the backup is already taken.
Step:3 Deletion of Files:
In this step, user has to delete both Sent.msf file and the file that is sent with no extension. After this, restart the Mozilla Thunderbird. Now, user will find a new empty Sent folder. Then, copy any messages that are there in the sent folder from the sub- folder that is created above. After copying gets finished, just compact the folders.
This is the final step of the technique. After following these steps, the "sending of message failed error writing temporary file" will not reappear while users try to send emails.
Conclusion
Mozilla is the most widely used email client and any of its error like 'temporary writing file error' is irksome to the user. It greatly hampers the workflow of users. So, in this article, an implicit way to resolve the Error Writing Temporary File in Thunderbird has been discussed in detail. Every useful information has been summed up in this content for the benefit of Thunderbird users.