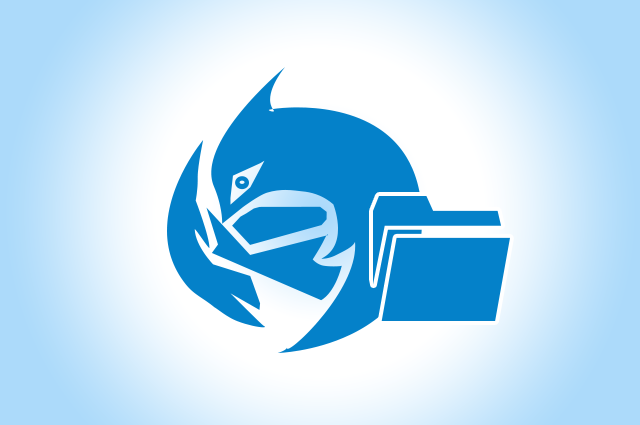 Thunderbird is an email client that is an open source application, which is free. Also it is cross-platform and used primarily for managing the mail messages; and along with them, the new feeds, newsgroups & chats also. Being a local email tool, which is not web-based/browser-based, it is quite powerful to use, and also easy to operate. Thunderbird email client neither provide its users with any email addresses; nor does it provide them with any services for email-transmission; but this tool can be used by the users with any of the mail-addresses that are existing currently with them as well with the services to send emails, receive mails, sorting of mail messages and for the searching of mails. If users do not have any email addresses, then they can apply for services while initially starting Mozilla Thunderbird application.
Features of Mozilla Thunderbird
Thunderbird email client is a free application having a lot of cool features; which at the same time, gives the users control, and along with that, ownership over their mail to the users using it
Multiple add-on are available for this Thunderbird application for the purpose of customizing extending total experience of using this email tool
Thunderbird emailing tool is Mozilla-Manifesto's part that is actually a Mozilla company's pledge, which describes its commitment towards open/accessible web experience that is egalitarian too for its users
Universally Existing Email Service Providers and Mail Addresses
The Internet-Service-Providers or the ISPs: An ISP or an Internet-Service-Provider is basically the entity that gives internet service for the access for the use of Internet. Internet-Service-Providers are of various types, including those that are commercial, and are owned by the community, and then there are the non-profit firms, or some are also privately owned. The kinds of services that are given mainly by these providers tend to consist of Internet-access, the transit, and also includes registration that is done for the domain names, and also web-hosting service; and other such services.
Web-Based: These include Gmail, Google, Yahoo, etc
The Corporate Email Addresses: In big organization, the employers usually give emailing accounts with company's email addresses to some of their regular employees
Mozilla Thunderbird's Phantom Folder
More often than not, the Thunderbird application usually lists some of the empty folder that is non-existent in nature inside its folder-pane which are known as Thunderbird Phantom Folder. As a user, if such type of instance happens with you, then, you must follow the following steps to delete Thunderbird Ghost/Phantom folder:
Exit Mozilla Thunderbird
Now, back up your profile
"panacea.dat" file has to be deleted in the profile-folder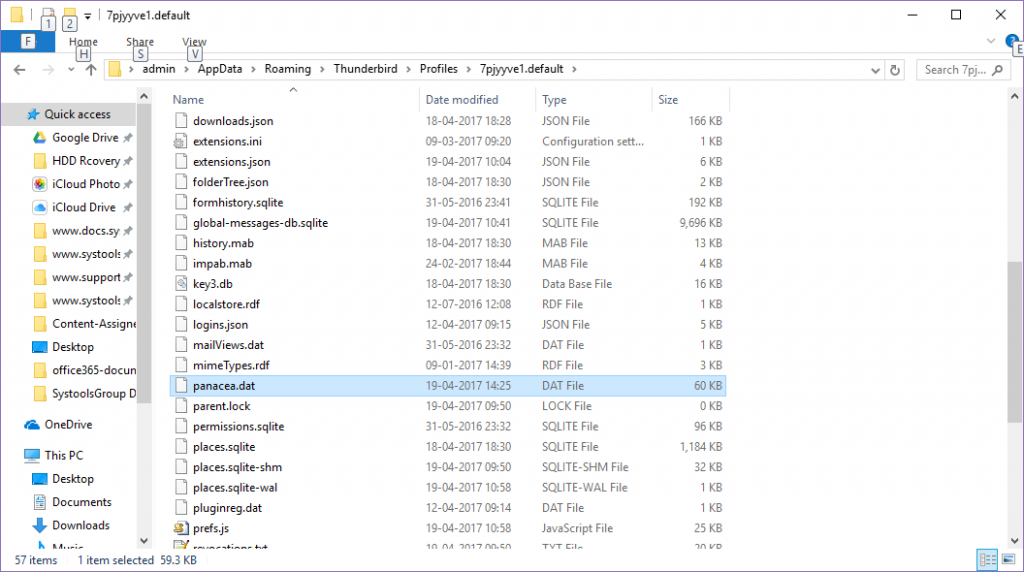 It happens to be the email-folder's cache
Delete mail-summary-file or the MSF file for that folder inside the profile's account's directory. In Thunderbird, 1 folder is there given that it sees one file with folder's name and even the MSF extension. If it's simple, user can delete these mail summary files with the only one damage that can occur, which is to lose the folder for "Saved-Search"
Then delete "xulstore.json" in profile storing window's layout, position/size setting and Toolbar; getting replaced with the file that has default settings so one can easily customize the toolbars again if there is such type of need to delete Thunderbird Phantom folder.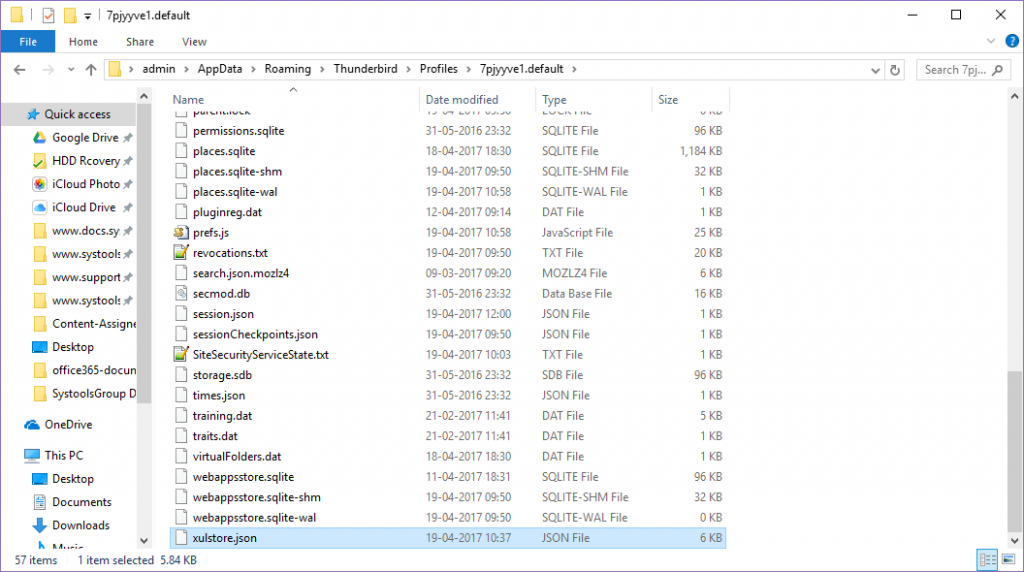 On the other hand, if some users are using the IMAP accounts, they can go on to enable the IMAP-logging and then can look into the log file to see whether the IMAP-server returns that folder's name in particular. This helps to identify whether the Thunderbird phantom folder is due to the client or owing to the server (i.e. the ISP). For UNIX IMAP servers, users might have to check for the ".mailboxlist" files or for the ".mlbxlsttmp" files too inside the root-directory where they will mention that particular Thunderbird phantom folder
So probably the next time, when users run Thunderbird applications; they can create fresh panacea.dat, new xulstore.json, and the MSF files if till now they were being missed
If steps mentioned above do not prove to be helpful to remove Thunderbird Phantom folder, then use Profile Manager to create new profile and then migrate folders with address books and settings onto it
Do not copy all files in entirety from any old profile to some new profile as this can cause Thunderbird phantom folder's migration also
Conclusion
In this article, we got an understanding of the Mozilla Thunderbird emailing application, and the universally present Internet Service Providers & prevalent email addresses, and also got a glimpse about the Thunderbird Phantom folder or Ghost folder. Through this article we can easily remove Thunderbird Phantom folder by following some basic steps.