With a myriad of email service providers available, users now have ample options for switching from their existing according to the necessity. However, the decision to migrate is not an easy one to make, as users need to take the data migration process into consideration. Take Outlook and Thunderbird as the illustration.
If someone decides to move from Outlook to Thunderbird, they need to worry about how to migrate Outlook data to Mozilla Thunderbird. So, before taking the final decision, users search for the best PST to MBOX Converter for PST file conversion. To help them in deciding, we have designed this blog with a review of the best application that can perform this conversion.
Which is the Best PST to MBOX Converter: Read Here to Discover
If you are looking for a complete solution to export Outlook emails to Thunderbird, then SysTools PST to MBOX Converter is the software for you. This is considered as the best Outlook PST to Thunderbird MBOX Converter by many users. It has the ability to convert all email items from any size of PST file to Mozilla Firefox.
How to Export Outlook Data to Thunderbird with Best PST to MBOX Converter
Here we are enclosing the complete guide to move Outlook emails to Thunderbird. Follow the steps carefully to avoid any error.
Step 1: Download SysTools PST to MBOX Converter.

Step 2: Install and launch the tool to see the Prerequisite screen. Click OK on it.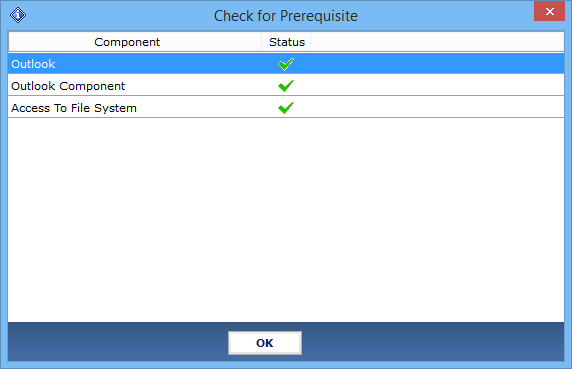 Step 3: Now, the home screen of the software will appear. Click on Open button.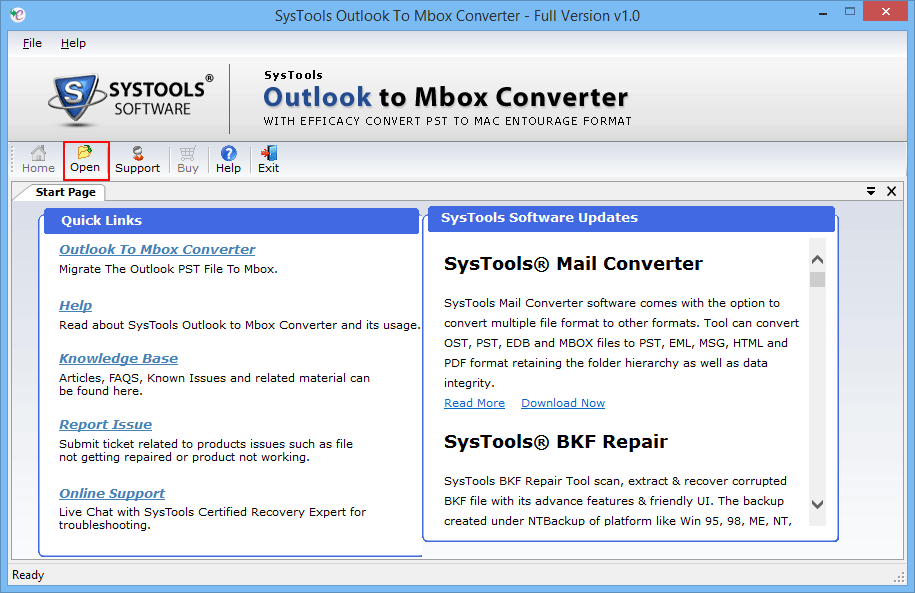 Step 4: Click on the first Browse button to Select the PST file Path.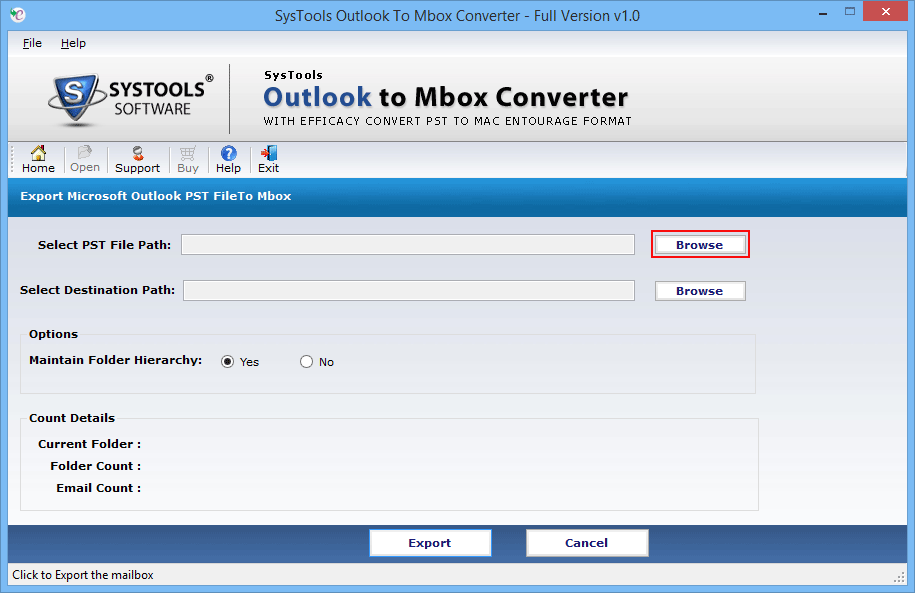 Step 5: Select the PST file of your choice and click on Open.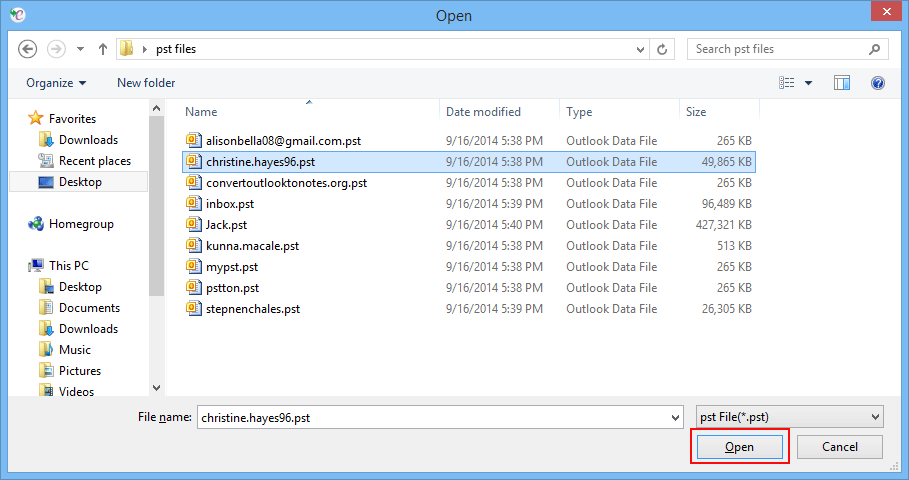 Step 6: Click on the second Browse button to Select Destination Path.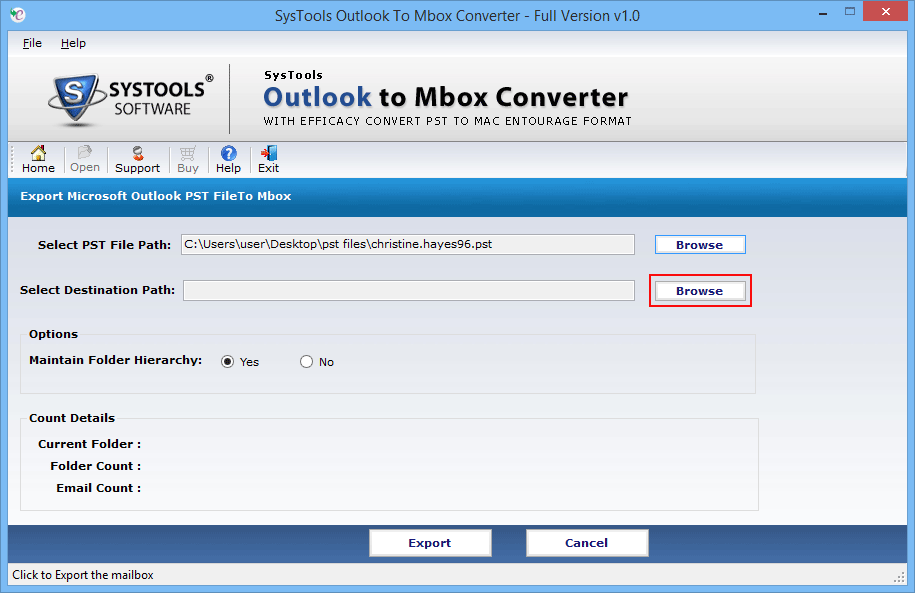 Step 7: Select the folder where you want to save the MBOX files. You can also create a new folder for that purpose.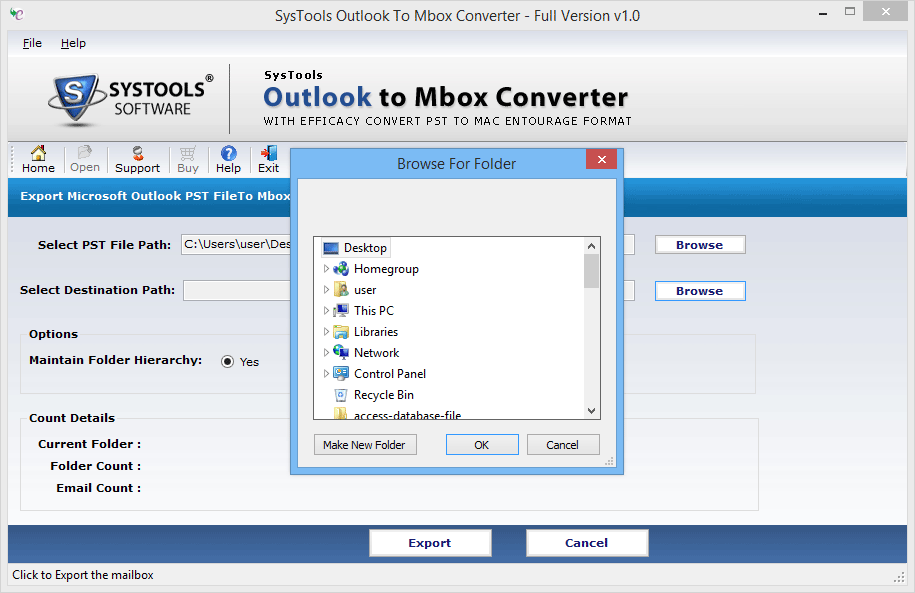 Step 8: Choose between Yes or No for Maintain Folder Hierarchy option.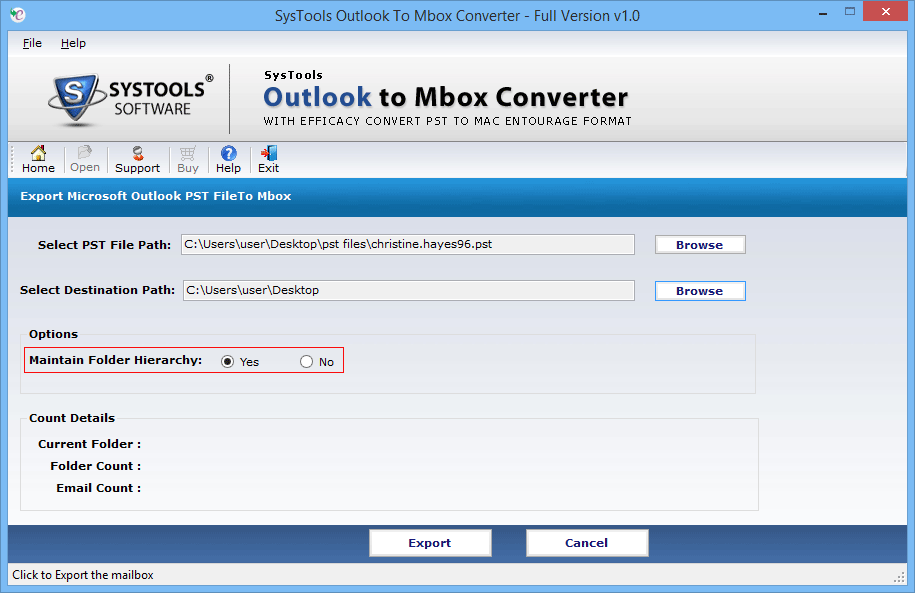 Step 9: Click on Export button to begin the conversion process using the best software to convert PST to MBOX.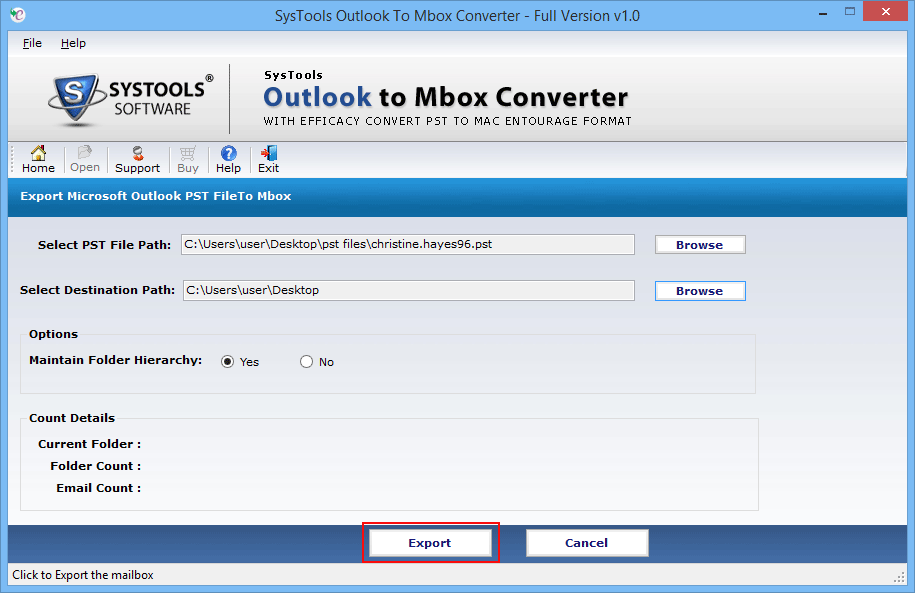 Step 10: During the conversion process, the live status like current folder, folder count, and email count will be displayed on the software interface.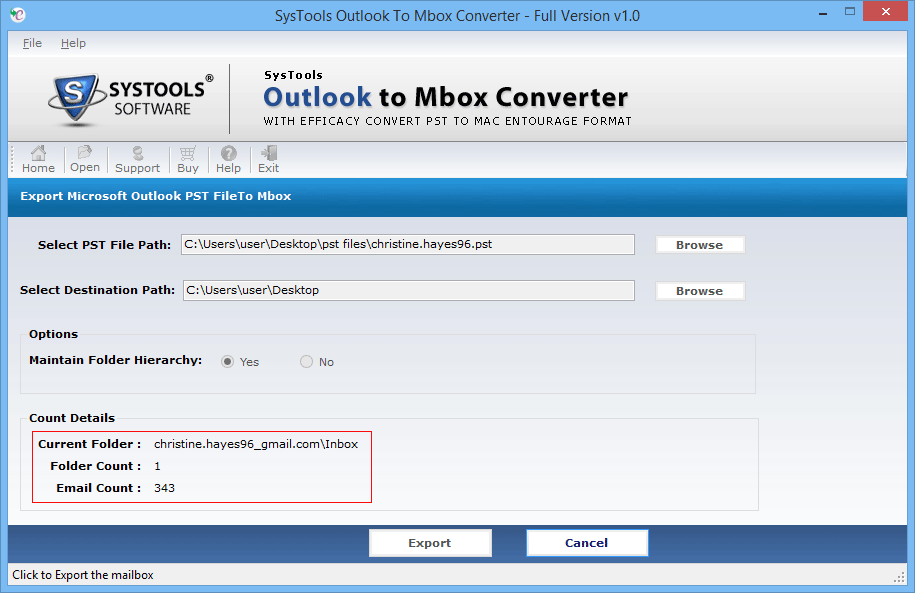 Step 11: Users will be notified by a message when the conversion is done.
Step 12: Go to the location selected for saving the exported file to find the MBOX file.
What Makes This Tool the Best PST to MBOX Converter
In case you are wondering about the reasons behind the claim of this tool being the best for Outlook PST conversion, this segment is for you:
Complete Email Data Conversion: SysTools PST to MBOX Converter allows conversion of complete Outlook PST file emails into MBOX format. The complete Mailbox data of Outlook including Inbox, Sent Items, Drafts, Deleted Items, Junk Email, etc. folders are converter in MBOX.
Export Various Attachments: Along with MS Outlook emails, users can also export the email attachments of all categories. Images, documents, spreadsheets, VCF business card, calendar, Outlook items, etc. are supported by this software to convert PST to MBOX.
Retain Folder Hierarchy: The software offers the feature to maintain folder hierarchy of the source Outlook PST data file. Users can enable or disable this feature according to their choice when they choose the PST file and MBOX file destination.
Support ANSI and Unicode PST: Whether you have ANSI PST file or Unicode PST file, the software will convert it without any trouble. PST files created on any Outlook version 2019, 2016, 2013, 2010, 2007, 2003, etc.
Complete Windows OS support: No matter which Windows OS version you are using, you can utilize the best PST to MBOX Converter on your computer. The program supports all Windows versions including Win 10, 8.1, 7, and other lower versions.
Save at Preferred Location: Users can choose any location from the local drives or computer they want to save the converted MBOX files.
Compatible MBOX Generation: The MBOX file generated by the best software to convert PST to MBOX can be imported and opened in any compatible email client of Windows and Mac. Some popular email clients that supports MBOX file are Thunderbird, Apple Mail, Netscape, Opera Mail, Entourage, etc.
No Alteration in MetaData: The complete metadata of the Outlook PST emails are exported in MBOX format. All the necessary information like To, From, Sent Date, Received Date, Cc, Bcc, etc. can be also found in the converted MBOX file.
Additional Benefits of Using Outlook to MBOX Converter
Outlook Installation not Required: MS Outlook installation is not needed for PST to MBOX File Exporter. This utility can convert orphan PST files seamlessly.
Easy to Use Interface: PST to MBOX Converter comes with a user-friendly interface. Anyone can run this software without bumping into any trouble.
Free Trial Version: Users can download the free trial version of this application before purchasing. However, this version will convert the first 15 emails of PST file. The full version is also available at a competitive price.
Risk Free Conversion: This is a secured software that ensures safety of your data during the export process. PST to MBOX Converter migrates 100% data with 0% data loss or corruption.
What If I Need to Convert PST to MBOX on Mac Machine
If you are tired of searching for the best software to convert PST to MBOX for Mac, you can use Mac PST to MBOX Converter. This Mac-based application will quickly export Outlook emails, contacts, and calendar data to MBOX format.

Final Verdict
When people need to move their Outlook data in MBOX, they search for the best PST to MBOX Converter. Here we talked about the ultimate utility to export Outlook email data into Thunderbird supported MBOX. According to our research, this application is the best software to convert PST to MBOX. We are happy to rate it 9.5 out of 10.