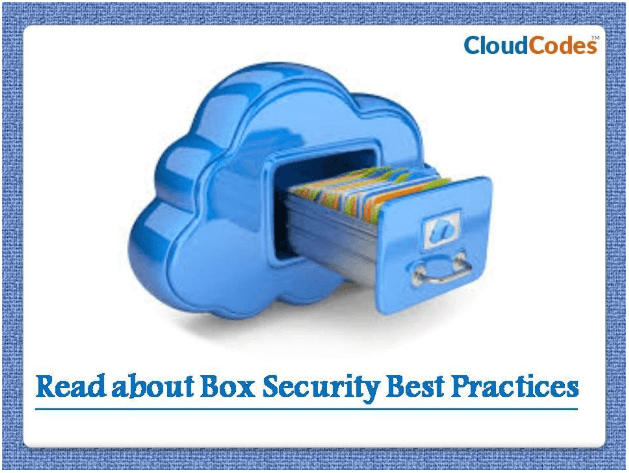 The purpose of living this post is to provide guidance to Box clients that how they can consolidate box shield power with already existing cloud security solutions.
Box shops would have the feature of getting granular with a new in-built Box security feature. But, companies would have to determine a duty for the software alongside their other security environment. Box shield that was originated at the file-sharing business's annual event – BoxWorks, will identify anomalies and users' risky activity within the Box. This shield will offer extra security options for the content of Box. The aim of protection shield is to create it easier for end users to monitor the activities carried away with the confidential files of business. Box – the cloud content management company, is working on a machine-based learning security environment for providing administrators to give a brief overview of business's records and warn customers about the potential data breach occurs at an early stage. Well, let's continue further to clearly understand the working of Box Shield and measures to consolidate it with existing Cyber security solutions.
Working of Box Shield
There exist three main functionalities in a Box Shield – Content firewall, smart access, and anomaly detection. Following points illustrates the role of these three functionalities:
Smart access allows users and IT administrators to categorize Box documents on the basis of the file's confidentiality level. Once done with data classification stage, IT executives can proceed with applying the standards.
Anomaly detection functionality helps IT in discovering compromised tenants and addressing access abuse. For example – if a client uses Box from any unknown geolocation and downloads a huge amount of data, Box Shield will flag it as a risky activity.
The last core function of Box shield is 'content firewall'. Enterprises feel that it can go beyond the two-factor authentication to verify outside data users and check the device's security.
In addition to all this, IT can use Box shield for exposing historical content about a person's activity and use analytics about their working.
Box Shield Tries to Be Nice With Other Security Solutions
Jame Sinur, the vice president at Aragon Research said "I expect clients to access Box shield in collaboration with other security environments. It is my assumption that Box will try to adjust with other policies, which govern the pieces of content." The Box is popular for an integration plethora with 3rd party platforms – from Slack and Google to Okta and Microsoft. The organization is already recognizing places where Box Shield will consolidate with other CASB (Cloud Access Security Broker) services. For example – clients with an existing IT security information management software will have the ability to use Box Shield in collaboration with it.
A security analyst in a financial company who desired to stay anonymous was majorly concerned in this new software. The firm already had several IT security solutions on places, like Okta and CloudCodes, and would prefer the use of Box Shield to tighten up the protection boundary. This idea helps in keeping a track record of what is going in and what is going out, on the basis of devices control. However, Box shield will replace the organization's latest mobile device management platforms (if any) with the assurance of giving full protection to the company's data all the time.
Work's Future Meets The Security Future
Nowadays work often occurs between users you do not manage, on devices that are not controlled, and with confidential content that is unsecured. With the flow of information throughout your company, you require smart guardrails to achieve prevention against data breach incidents due to users' mistakes or any other reason. Additionally, an advanced threat detection system for unusual activity is needed to notify you about actionable warnings. You require the permission to verify end users who are outside your firm along with their devices and content. With the implementation of Box Shield, all these intelligent security approaches for the digital age get availed.