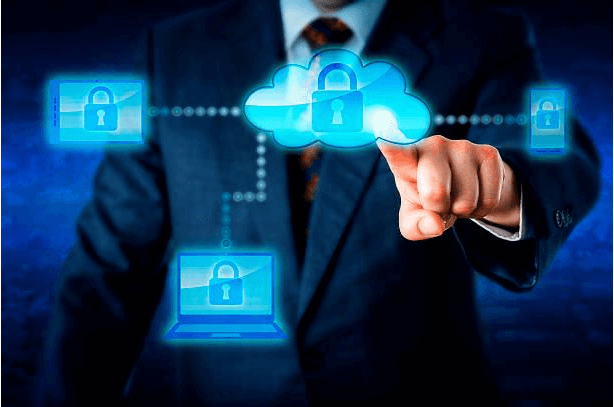 Cloud Access Security Brokers or CASB are the cloud-hosted or on-premises applications, which sit in between the consumers and providers of cloud services. These are applied to enforce compliance, security, and governance policies on the cloud programs. They help an organization to extend their security controls from on-premises infrastructure to cloud. This post is going to explain brief readers on What is CASB with all its associated technical concepts.
More About What Is CASB Solution
A cloud access security broker is the distinct and enhanced form of cloud security technology, in comparison to all others available in the market like web application firewalls, secure web gateways (SWGs), identity as a service (IdaaS), and enterprise firewalls. Initially, when this solution emerged in the year 2011, it was considered as the cloud visibility solution that came upon as shadow IT. However, with the growing technology, this security solution came with four pillars of visibility, threat protection, compliance, and data security. These 4 pillars gave CASB its own space to stand in the internet world as a gateway between cloud service consumers and providers.
Overview on 4 Pillars of CASB
Continue reading what is CASB and its 4 pillars:
Visibility: Detects all the cloud services of shadow IT and track the live status of user activity with the sanctioned cloud programs.
Compliance: Capability of determining confidential items stored in cloud and enforces data loss prevention policies for meeting the requirements of data residency and compliance.
Data Security: Security practices like tokenization, encryption, access control, and information rights management are enforced for being safe and secure on cloud.
Threat Protection: Instantly determines and responds to the negligent or harmful insider threats, compromised accounts, and privileged user threats.
What Is CASB Solution Benefits?
The benefits explained here are from the perspective of enterprises who adopt cloud infrastructure. Organizations will be having following advantages after implementing cloud access security broker solutions:
It will be possible to track that all the Shadow IT activities going on in the cloud by whom and what are the issues he/she might affect to enterprises and sensitive data.
CASB solution protects enterprise data on the cloud storage by restricting specific types of confidential files or folders from being getting uploaded and using encryption and tokenization techniques.
This security solution evaluates and chooses the cloud services, which meet all the requirements associated with security and compliance.
Cloud access security brokers discover potential cloud services misuse that involves activities executed by both the insiders and third party, which compromises user accounts.
Based on user's device, operating system, and location, CASBs impose different agreement levels for data accessing and cloud services functionality.
What Is CASB Use Cases?
In an enterprise, there are several use cases available and they are explained below:
Secure Shadow IT: The very basic and important major case that comes to the mind of business users is Shadow IT. It is considered as an unauthorized use of the cloud services either by an employee or any other individual of the firm. Enterprises are not aware of the fact that Shadow IT is not discovered to compromise security, governance policies, and compliance. With the help of CASBs, organizations will be able to protect their data by discovering security measures for limiting the access outside the firm.
Govern Device Usage: Cloud access security broker solutions is capable of monitoring and controlling the user activities. No matter whether the activities are carried out from the mobile app or computer programs, an administrator will be able to view data accessing with its user. These practices help in governing access to the public cloud services through the class of device ownership with monitoring of privileged accounts and prevention of the unauthorized cloud activity.
Sensitive Data Security: CASB cloud access security is capable of preventing data exfiltration from sanctioned to unsanctioned cloud services. This involves:
Enforcing several policies for personal as well as business instances of the similar cloud services
Enforcing a policy on the activity or data level across the services category
Enforcing the conditional policies on activity-level with layered policies, as well
Block Malware Threats: This cloud security solution blocks or remediates malware in managed cloud services and to and from unsanctioned cloud services. It determines and gives an alert message to the enterprise about anomalies user login and notices anomalies like excessive downloading, file uploading, sharing between cloud services, and prevents the infiltration of data including new employees.
In What Form Does The CASB Exists?
Cloud access security brokers might execute on on-premises or on the cloud. Theoretically, the CASB sits in between the user and cloud but, in actual, this is located either in a data center of corporate or in the cloud itself. This means that one is having a choice that where he/she wants to install this service and have complete use of it.
CloudCodes – The Best CASB Solution Provider
CloudCodes is the cloud security provider whose purpose is to render businesses data protection on cloud worldwide. We are offering CASB solutions for enterprises who work with cloud applications like Office 365, Salesforce, G Suite, Freshdesk, etc. Our exercises help administrators to supervise and report the unsanctioned usage of cloud programs and plugging the chances of a potential leak. It will be easy for an individual to carry out different activities for keeping data safe on the cloud from a single dashboard.
We perfectly describe What is CASB solution and its four pillars: visibility, threat protection, compliance, and data security.