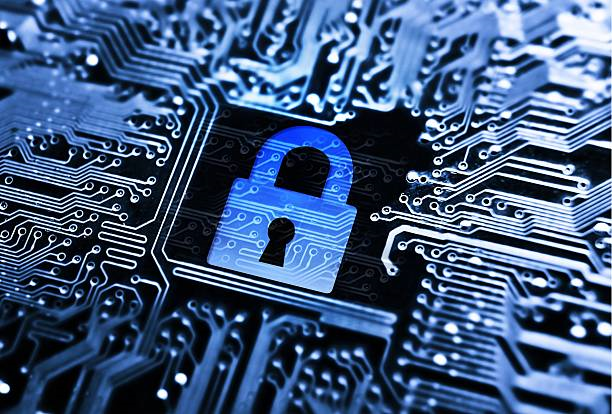 Why An Organization Require Data Protection Controls? Information security is one of the major risky aspects to keep data safe on the online systems. Risk and security management is either data-centric or information-based. It is so because every exercise to protect the networks and machines tries to achieve 3 outcomes i.e., Data confidentiality, availability, and integrity.
Data Protection Controls are utilized to keep the confidential and core data safe from unauthorized accessing. In a webinar, it was stated that 4 out of 10 employees leave the company if information gets lost or stolen. This webinar was based on Data security and cloud storage, which spread awareness among enterprises about different measures to be executed for information security. An agency is having heavy duty of securing data related to the organization's development and a private client information. Data security controls are not more than the exercises for minimizing risk in on-premises environment. Now a question arises that what type of controls need to be adopted to protect the agency as well as client information? In this blog, we have listed some important and strong controls that should be followed by every IT organization.
Data Protection Controls For Administrative Security
Basic policies and standards establish a foundation of cloud information protection in a business. While describing these standards or policies, authorities always need to keep one thing in mind that they are deeply focusing on security management.
The policy should fulfill the employee's requirement as well as keep organizational data secure. On the other hand, users also need to understand the do's and don'ts while working with the enterprise's resources. Based on the designation, different rules should be planned and announced to utilize the computing resources as well. Following 4 things can be taken into consideration for planning data protection policies and standards:
Risk Management: Determine the probability of data breach occurrence by doing risk analysis and identifying security risks.
Workforce Clearance: In an enterprise, properly decide that which employee should be given access to what. Apart from this, admin must disable the employer account when he/she leaves the firm.
Security Incident: Make a blueprint of data breach management to handle the work even if your data gets hacked. This requires developing a plan that will be used when theft or loss of computing assets take place.
Business Continuity Plan: Set up your mind in a way that even if an environmental hazard or any other disaster take place then, how will you continue growing your business. Remember one thing – challenges make things difficult for you and the one who came out from them is the real fighter.
Data Protection Controls For Physical Security
This data protection controls requires focusing on the physical data storage systems. There are many untouched/unknown places and potentials for the unauthorized work for which it is impossible to think in one day. So, begin security from office workstation that needs to be protected by digital equipments like surveillance cameras, fingerprint entrance system, unique employee ID, etc.
An organization needs to be aware of every type of online resource that is associated with the secretive information. Take a look at all the physical controls and reevaluate them, not only for once but, periodically. Based on the ongoing cybercrime or attacks, timely change the security standards and processing of the physical components. This is required to keep your cloud storage safe from treading attacks like Ransomware.
Security Tip – Give strict instructions to the employees to work with a clean disk policy. This policy gives assurance that all the confidential information will be kept aside and locked before leaving the workstation.
Data Protection Controls For Technical Security
"Who is working with what type of data" needs to be exercised under this category of information security control. This involves the use of access control techniques available for cloud information protection. It supports data separation at different levels and maintains integrity throughout. When these access control tools are integrated with a cloud security protocol, they make an unbreakable protection bond. Following are the common techniques associated with the same:
Role Based Access Control: Depending upon the designation of employees in the organization, authorities will decide what resources need to allowed to them.
Discretionary Access Control: This involves the decision of the company's owner whom he/she trusts and wants to give big responsibility for data security.
Mandatory Access Control: If an employee needs any extra resource for which he/she is unauthorized then, he/she will request for the same to admin. If the administrator finds all things well then, he/she can approve the request to access the resource.
Combining these type of access controls in different forms will create a multi-layer in cloud information security.
Get All-in-One Data Security Controls With CloudCodes
It is complicated and troubling task for enterprises to apply different information and data protection controls separately. To make things easier with the creation of an unbreakable security layer, business users can rely on CloudCodes solution. Online data protection measures like Browser Restrictions, Device Restrictions, Consumer Gmail Block, 3rd Party Apps access and many others are consolidated on one platform. Not only this but, a real-time monitoring screen is also provided in this CASB solution. This screen helps in tracking the work going on with organization's confidential data.
There are infinite benefits of using cloud computing techniques but, if things are not protected on the public cloud then, no one can stop you from getting targeted. So, do not ignore the security on cloud storage and adopt correct measures to secure it.