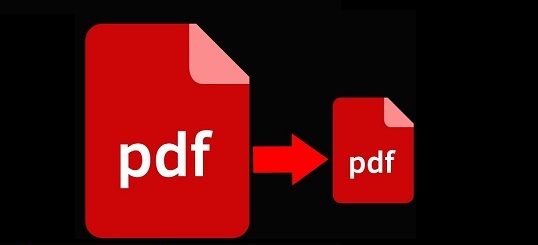 "As the examination is approaching, I have to send my sister some e-books. Because of the size of those PDFs, I cannot attach those to Gmail. While Gmail supports file size of 25 MB for each file, my PDFs are more than 30 MB. Can anyone tell me how can I compress large PDF files for email attachment and reduce the size?"
Modern time communication largely depends on email and exchanging attachments are one of its prime benefits. Users can send all types of files as email attachments including documents, PDFs, images, videos, etc. However, most of the popular email clients do not allow to attach files larger than 25 MB. As a result, many users often face the problem with attaching PDF documents larger than 25 MB. This problem can be solved when users reduce size of PDF document by compression. This post will share two simple methods with its users to Compress Large PDF Files for Email.
Requirements Behind PDF File Compression
What is at stake here is the large sized PDF files that need to be sent as attachments. PDF is a popular format of the document and it can be of varied size. The file size of PDF usually causes no problem until users try to send PDFs larger than 25 MB. Gmail, Yahoo, and other prominent email clients permit the maximum of 25 MB file as the attachment. Besides, users of lesser bandwidth face problems while sending and receiving large sized PDFs. Compression of PDF files is the only remedy for these people as it reduce size of Adobe PDF. Now we will learn how to compress large PDF files without losing quality.
Use Simple Techniques to Compress Large PDF Files for Email
There are some techniques to compress big PDF files for emailing. We have chosen to discuss two methods that are simple to perform. Read on to learn the step by step instruction to perform the methods.
Technique 1: Manual Method to Reduce Size of Adobe PDF
This manual method can be used to compress large PDF files for email as it can be done is some easy steps. Let's move on the steps of this process:
Open a folder on your desktop and move all PDF files you need to compress
Right-click on the folder and select Send to>> "Compressed (Zipped) folder"
The folder will get compressed. You can now attach this .zip file to an email
Note: This compression option should be performed by default from any Windows system. If it does not work, try installing any third-party tool that facilitates compression.
Technique 2: Automated Method to Compress Large PDF Files for Email
This is the second method that will be discussed in this write-up. This technique enables the user to reduce size of Adobe PDF using PDF Toolbox. This software can ease up the process in order to Compress Large PDF Files for Email. Users do not have to worry about the versions of Adobe Acrobat as it supports Adobe reader 11.0 and all lower versions. This application is very easy to use, so even the novice users can execute the process through it. After completing the process to compress big PDF files, the original content of that file will not face any change. Now have a look at the basic features of this software:
Easily Compress Large PDF Files for Email purpose
Easy options to add and remove files from the program
The optional feature of image compression within PDF files
Advanced options to reduce size of Adobe PDF document
Selective page compression is possible from a single PDF
Destination location can be selected as per users' choice
Also features data extraction and PDF conversion facilities
How to Compress Large PDF Files for Email Using PDF Toolbox
After download and installation of the tool, open it. From the right side, select Compress option
Add Files or Add Folder as per your wish
Select desired options from this page including Advanced Features and Compress Images. Click Next
Selected PDF files will get compressed. Upon completion, users will see a confirmation message.
Conclusion
PDF is a document format frequently used in emails. While sending PDF files as attachments through emails, users need to be careful about the file size of PDF files. As there is a limit to the file size that can be attached to an email, users have to reduce size of Adobe PDF document. We have shared two simple methods to Compress Large PDF Files for Email. Both the methods will get the job done successfully. However, the alternative method of using application is more suitable for the people who want trouble free compression. Users should choose this smart method to compress big PDF files.