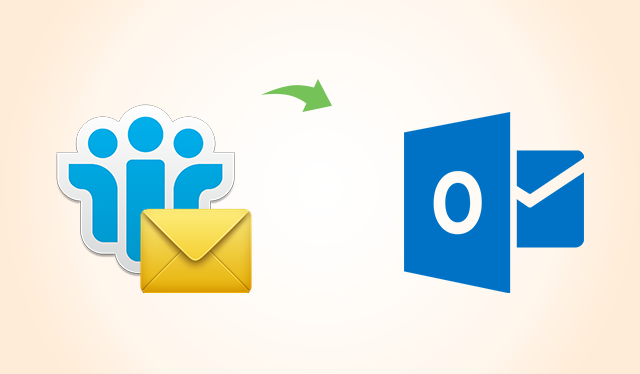 There are smarter technologies and alternatives available for everything nowadays. Even the basic email clients have lots of substitutes that a user can look for with a great many features. It is often a preferred choice to migrate NSF file to PST & avail benefits of Notes application over Outlook. It is an obvious preference as it costs much less to use, maintain and resolve issues. Many of the solutions for common bug fixes are available online to take reference from. If that does not work, Microsoft supported blogs and forums are quite useful too. This is an easy export procedure and can be performed by simple manual techniques. Steps to convert NSF to PST with Lotus Notes have been described in this post.
Also, you can use a third-party tool i.e SysTools NSF to PST Converter to export Lotus Notes NSF to PST in a few steps.
What are the Reasons to Migrate NSF File to PST?
Listed here are some of the common grounds for companies to opt for Outlook over Notes email client:
It is much more simple and easy-to-use software technology.
There is another facility to ignore unwanted emails in Outlook.
Notes client is far more complex and any large-scale difficulty requires professional help. These experts are limited in number and cost for more than Microsoft counterpart.
The Outlook client notifies a user if they forgot about adding an attachment.
On migrating NSF to PST, the company gets all the latest cloud-based services from Microsoft and more.
Email search is more advanced in Outlook as compared to Notes client.
Add-ins can be applied to the Outlook which cannot be said for the other application.
The Inbox Management feature of MS Outlook is much better than Lotus Notes.
Tips & Tricks to Convert NSF to PST with Lotus Notes
Following are the steps to manually transfer all the data from the Notes client to the Outlook data file(.pst):
First, download the transporter32.msi 32-bit machine or transporter.msi for a 64-bit machine.
Now, download and install the utility on the Windows PC.
From the home screen click on the Next button.
Then, accept the terms and conditions and again click Next button to convert NSF to PST with Lotus Notes.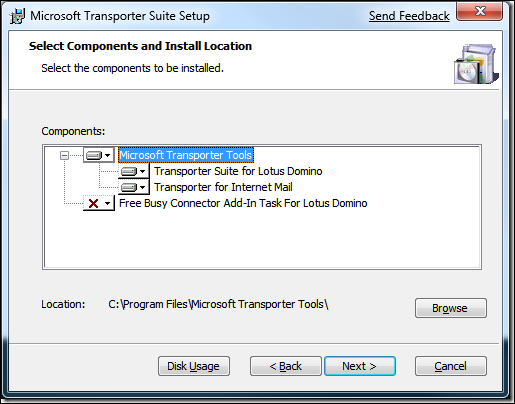 Then, select the appropriate options and click on Next button.
Now, launch Microsoft Transporter Suite for Internet Mailboxes.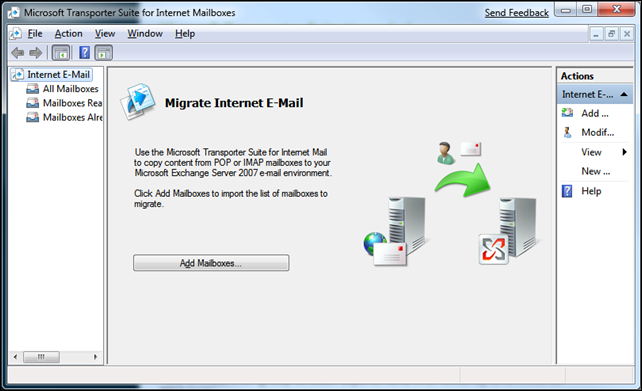 Now, create a CSV file with following parameters:
Source email address
Source IP address or POP Server Name
Source account username
Source user password
Target user email address
Then, click on Add Mailboxes button to transfer NSF to PST.
Next, upload the .csv file and click on Import button.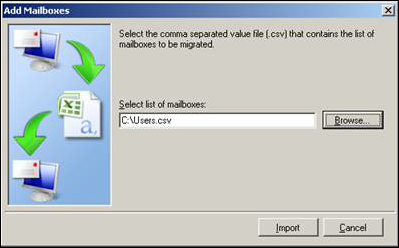 Then, select All Mailbox from the left panel.
Then, select Migrate selected Mailbox option from the right menu.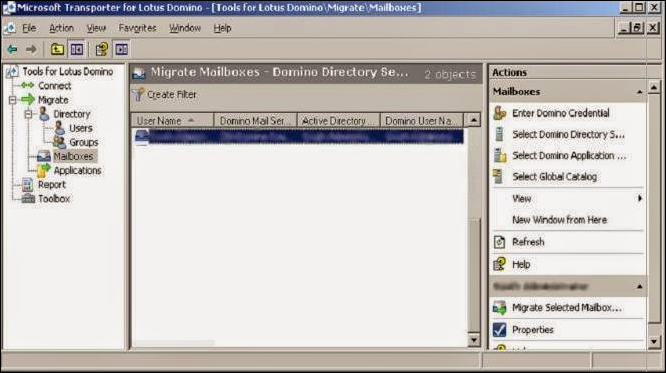 From the 'Internet E-mail Mailbox Migration Wizard', select POP as mailbox type to copy and click on Next button.
From the following screen, set a 'to' and 'from' date range and click on Next button.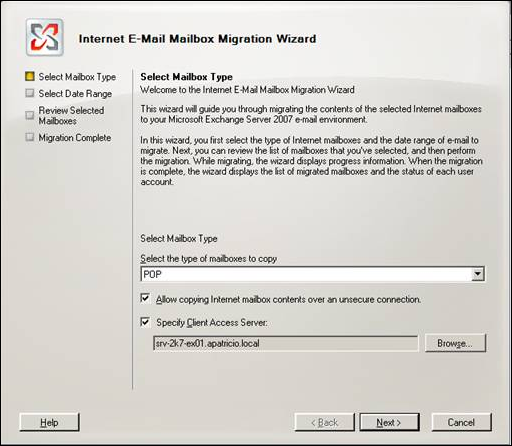 Finally, check the summary and click Migrate button. When the export completes, click on Finish button.
Best Alternatives to Convert NSF to PST with Lotus Notes
There are just too many workarounds available in the market that perform this NSF to PST file conversion efficiently. These are third-party tools that are simple yet quite effective. These can take data from a Notes storage facility(.nsf) and save them directly to a format compatible with the Outlook client. It is a professional software called convert Lotus Notes NSF to Outlook PST file. It is a highly advanced technology that is built just for the purpose of making NSF to PST transfer possible. It is highly effective and produces 100% accurate results. There is no data loss during the Lotus Notes Migration and a completely secure conversion takes place entirely.
Conclusion
A complete organization depends on the best quality server environment that the world has to offer. IBM may provide a professional solution but it falls short on many factors as discussed in the post. It is only a logical decision that small and mid-level size businesses look to convert NSF to PST with Lotus Notes. They wish to get on board with the latest cloud storage services offered by Microsoft and Outlook. It is a wise choice and clearly represents the willingness of the organization to adapt to change. It gives them all the benefits of what Notes used to offer and more. There are simple manual techniques to perform this migration. Steps for this have been mentioned in this post. There are other workarounds to this approach like using a third-party tool like the one discussed in this post.