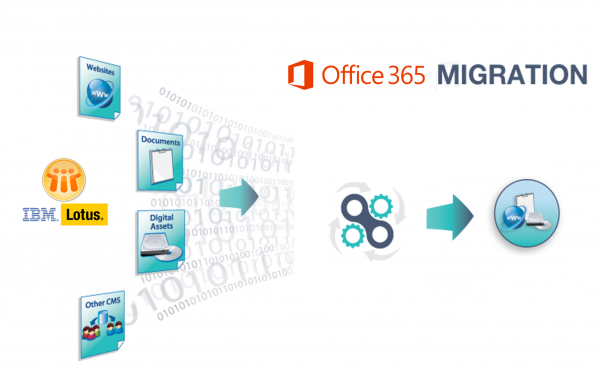 If you are looking for an ultimate solution to implement Domino to Office 365 migration. Then, stay tuned with this write-up and easily get your Lotus Domino data migrated to the destination Office 365 cloud platform
Well, the truth is that users find the manual approach to migrate Lotus Domino to O365 pretty complex. This is because it consist of lengthy and complicated steps wherein technical expertise is required. As a result, it is obvious that Lotus Notes users prefer to avail some reliable third-party tool to process the data migration from their default platform to Office 365.
This is why, we are introducing this blog for all those IBM Notes users who wants to export their data to Office 365 without any hassle. We have disclosed a genuine yet result-driven automated solution in this write-up.
So, let's begin knowing the foolproof approach!
It is a matter of challenge to find the best Lotus Domino to Office 365 migration tool. It is proved that SysTools Lotus Notes to Office 365 Migration is a power-packed software after thorough research and testing the features,. It is integrated with advanced features wherein it lets users to easily migrate complete Lotus Domino mailboxes to Office 365. The product has a user-friendly environment. It is flexible, simple program that requires no technical knowledge to work with.

Efficient Features to Perform Domino to Office 365 Migration
Capable to migrate single or bulk Lotus Domino mailboxes to Office 365
Avail Date filter option to export desired data from each data item by specifying the date ranges
Set Priority to the Lotus Notes mailboxes to migrate into O365 platform
Facilitates Re-run migration to export NSF data which got skipped during Domino to Office 365 migration
Incorporates Delta migration to migrate newly arrived Lotus Notes data to Office 365
Lotus Notes NSF mailboxes can be fetched using Fetch Users or Import Users option
Step-by-Step Guide – Lotus Notes NSF to Office 365 Data Migration
Described below is the detailed working steps of the software with screenshots.
The very first is to install and launch the software
Now, you need to select Source platform as Lotus Notes and Destination platform as Office 365
Choose the required categories and apply date filter for migrating data by date wise
Provide the admin credentials of both Lotus Notes and Office 365 account
Map source and destination user mailboxes and begin Lotus Domino to Office 365 migration 
Pros and Cons of IBM Domino to O365 Conversion Tool
One can apply date filtering option based on date while performing Lotus Notes migration
Users can perform Lotus Domino to Office 365 migration again, if in case if the data got skipped to migrate
The software provides option to stop migration during the migration process
The demo version allows to move only two user accounts whereas there is no such restriction in the full version, which can be availed in a budget-friendly price
Observational Verdict
No one cannot ignore the fact that Domino to Office 365 migration is rapidly increasing. The reason could be that IBM Notes management is quite typical. IBM Notes handles emails but O365 simply does it better. SysTools Mail Migration Office 365 Tool uploads items like emails, contacts, etc. to Microsoft Office 365 account successfully. This software has many advanced features like filtering, selective conversion, etc. making it different from other utilities. This product has a user rating of about 9.8 out of 10 when considering all its competitors.