The following problem–tackling blog describes the solution on how to import Entourage to Thunderbird. It speaks about both manual and automated solutions to open Entourage files in Thunderbird. It also elaborately explores the different ways to export Entourage emails to Thunderbird Mac or Thunderbird Windows operating Systems. This articles also suggests one of the best available third party tools to export Entourage mail to Mozilla Thunderbird. The Thunderbird Import Wizard can transfer the MBOX files from The Bat!, Eudora, EarthLink, Pocomail, Mac mail, etc. to Mozilla Thunderbird.

Understand Why We Need to Export Entourage Mail to Thunderbird
The Entourage faces many problems when compared to Thunderbird. Mainly the design of Entourage is horrendous. It also doesn't seem to follow the Mac conventions, the purple accents are also ugly (and it is unchangeable), the default font sizes are too big and the line spacing is too large. Only very little part of the interface seems to be customizable. It also has many other disadvantages, that makes the user uncomfortable. Here comes the relevance to switch Entourage emails messages to Thunderbird in MBOX file format. When we migrate Entourage to Mozilla Thunderbird, it provides a lot of advantages. Those transferred MBOX files can be accessed anytime using the desktop email client. Moreover, we can store that moved MBOX files on USB or other off-site locations. i.e. they can also be accessed on other compatible email clients on Windows, Mac, Android, and Linux platforms.
Migrate Entourage to Thunderbird: Consider the Following Scenarios
"I am using Entourage for mailing on Mac operating system. Due to some maintenance problem in Entourage, I am finding it difficult to manage messages in it. This is the reason why I want to switch to Thunderbird. Can anyone suggest me a solution to import Entourage mail to Thunderbird?"
"My manager has shared his MBOX file with me for some purpose. Now I need to import mail from Entourage to Thunderbird. i.e. the file is generated from Entourage email client but, I use Mozilla Thunderbird on my system. I am having Windows 10 operating system with Thunderbird installed within it. I tried to open this file with it but, failed. Is there any issue if MBOX file is generated from Mac Entourage will not work in Windows Thunderbird? Is there any operating system issue or what? Please help me!"
Similar to above-mentioned queries, there are many Mac or Windows users who have same such questions. After a deep researching, we came with all possible tricks to solve out this issue.
Workarounds to Perform Entourage Emails to Mozilla Thunderbird Migration
Mozilla Thunderbird application is compatible with Windows and Apple operating system. This is the reason why there are 2 major solutions to import Entourage MBOX to Thunderbird. It is the choice of a person that with which he or she wants to go.
Solution 1: Move MBOX Files from Entourage to Thunderbird Mac
This method is only applicable to Mac operating system. There are two major steps involved behind export Entourage mail to Thunderbird
Warning: Before starting the import process, it is recommended to backup the newly created MBOX files. As a matter of fact, the manual procedures are prone to data loss. So the backup will ensure that the data can be restored in the case of failure or if those files turn to inaccessible.
Step 1: Export MBOX File from Entourage Mac
Open Entourage email application on your machine
Move towards Entourage folder list panel and choose folder to be archived
Note: In case the folder pane is invisible then, move to View >> Folder list.
Drag and drop the chosen folder on the Apple desktop
Repeat steps for all Entourage sub-folders that are to be created in MBOX file.
Step 2: Import Entourage to Thunderbird Mac
In order to export Entourage mail to Mozilla Thunderbird, first, need to Open Apple Mail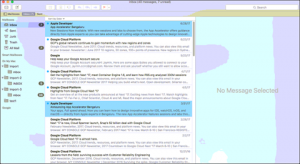 Go to File >> Import Mailboxes option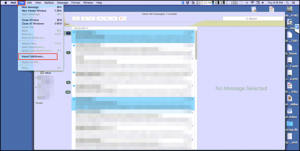 Choose Files in MBOX format option for importing emails in Apple Mail and hit on Continue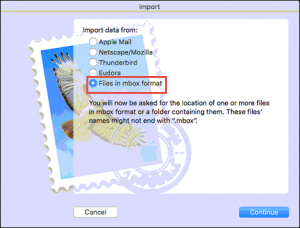 Browse towards the location where Entourage MBOX file is located, select it, and click on Choose button.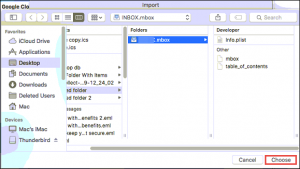 When all items of MBOX files get imported, read the instructions given on resultant wizard. Click on Done button to terminate the window.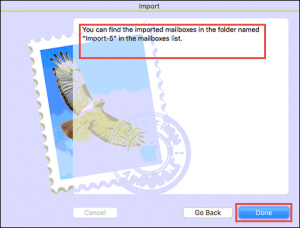 Open Thunderbird for Mac on the system and go to three-line box on the RHS.

From the displayed menu, choose Tools >> Import option.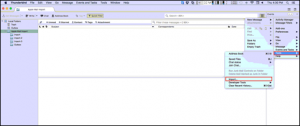 There are multiple options provided on the current wizard. Choose Mail from it and click on Next.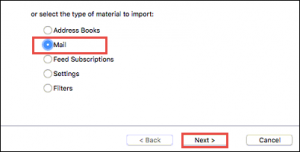 Select Apple Mail from the screen and click on Next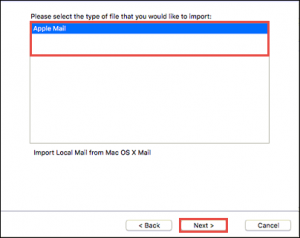 On the LHS of the Thunderbird, find a folder named with Apple Mail Import. Here, see all emails in Mac Thunderbird.
Solution 2: Entourage to Thunderbird Migration on Windows
Note: Firstly, retrieve MBOX file from Entourage and for this one can use extraction steps from above section.
It was quite easy to export MBOX to Thunderbird for Mac. But, what if users have to migrate from Mac Entourage to Mozilla Thunderbird for Windows? It difficult to do so because there is a complex manual measure to import Entourage MBOX file to Thunderbird. Thus, the simple and easy methodology is to opt for Thunderbird Importer software.
Overview on Thunderbird Import Wizard
The application is a Windows-based utility used to migrate Entourage to Thunderbird. It also supports MBOX file generated from Entourage, Apple Mail, EarthLink, and all other programs that create a .mbox file. The solution saves a lot of efforts of a person, which he/she has to give for manually uploading files. Thunderbird Importer is capable of moving files in unlimited numbers and of unlimited size. The application is available in two versions i.e., demo and licensed. Users can test the product for free and if they find reliable for their use then, purchase tool for unlimited working.
Some of the Key Features of Using This Application are:
Support uploading of MBOX files to Thunderbird in Batch Mode at once.
Two options to move the files, Select File(s) and Select Folder(s).
Can transfer the MBOX data along with the attachments.
Can perform selective import with the help of Date Filter option.
The program is compatible with all the versions of Windows Operating system.
It retains the integrity of the data and preserves folder structure as well.
This software has no file size restrictions.
Not necessary to install Mozilla Thunderbird in the machine to import Entourage mail to Thunderbird.
The application is quick and accurate in the completion of the process.
Let's Sum Up!
At the end of the day, it is all users demand and choice what they want to use. There is no need for a third party tool, for transferring Entourage emails from one Mac to another or Entourage emails to Windows. It is so because the manual approach is enough to perform the migration. But, when it about the process that export Entourage to Thunderbird on Windows then, the suited approach is Thunderbird Importer. It is having a powerful set of features to copy messages from MBOX file to Mozilla Thunderbird email application on both Mac and Windows Operating System.