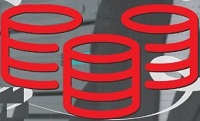 The term Dirty Shutdown is self-determined by its own but the consequences to this term are hilarious to a data in a database. Due to which the data doesn't remain in a healthy state. The term cause anxiety to many Exchange Server Administrators who spends their time to get a database to mount & restore its functionality. Corrupted Exchange database is similar to psychological breakdown to pawns when Queen dies in a game of chess. In fact, this is a common problem which server admin face one or the other day which causes the mailbox damage that holds emails, contacts, notes, etc. So, Exchange 2010 Dirty and Patched Shutdown shouldn't be a primary step for an admin to protect the database, rather it should be the last one.
Let me first describe what exactly happens when a Dirty Shutdown happens. When ever Exchange server dismounts the Information Stored in the database it ensures, if all transactions (dirty database pages) are intact to the database (.edb) file or not. If the data doesn't remain in the database there is a cause of data loss and retrieving that piece of data item becomes very difficult and in the end, the database will be damaged and then users become inaccessible to its data.
Instant Solution:  To recover data from any type of corruption one can go with SysTools EDB Repair Tool.
Why Dirty and Patched Shutdown Happens?
The Damage of Exchange server is caused by a lot of obvious reasons that we already know but still perform them causing a serious breakdown. To protect Exchange database from abnormal shutdown the user should not perform certain activities and should always manage old dated file by taking regular Back-ups. Some of the common-known reasons are mentioned down below:
1 Abnormal system Shut Downs
2 Server Dirty Shut Downs
3 Corruption of Header.
4 Trojan Attacks
5 Overload Database Files
How to Come Out of Exchange 2010 Dirty and Patched Shutdown
A prominent reason why we get Dirty Shutdown in Exchange Server 2010 is that of using Task Manager frequently to kill the 'Store.exe' application in Exchange. The database automatically gets harmed by this activity.
In order to determine the problem and get a cut short solution for this problem, we can run inbuilt utilities Eseutil and Isinteg which is installed by default at "..\exchsrvr\bin" directory. Exchange 2010 Mailbox get booted up using Eseutil utility which will perfectly fix, recover & restore Exchange 2010 mailbox to PST with the complete whole procedure.
First Open cmd and execute the query 'C:\Program Files\Exchsrvr\bin directory'
Type "exe" next in there
Run Eseutil with switch p 'Eseutil\p' in case the EDB files are highly damaged
Run Eseutil with switch d 'Eseutil\d' to defrag the recovered files
Run integrity check tool "Isinteg" to analyze integrity status of the recovered EDB files by typing "c:\program files\exchsrvr\bin>isinteg -s server name -fix -test all tests"
Next, run Isinteg\g to recheck the EDB accuracy parameters
Use the administrative tools to mount the recovered EDB.
Exchange 5.5, ESEUTIL was one of the go-to utilities for any administrator to get the damaged database, but the database now is of great size. The method is not applicable for a big EDB files.
A Pedantic Approach towards Corrupted Exchange Database
We understand that Exchange 2010 Dirty and Patched Shutdown is the most common error which occurs due to well-known reasons. Though we have mentioned multiple manual ways to resolve the user query all of these would be worthless if the user isn't able to understand them. All of these methods is a bit tricky one and the user who is not a professional won't be able to retrieve their data item back and get rid of dirty shut-downs. So, in order to stay away from such a complex method SysTools provide a solution for you. Exchange Recovery is the software which is capable to recover corrupted Exchange data. It's multiple functionalities like exporting recovered data to live Exchange Server, manipulating a huge volume of data from corrupt EDB (Exchange Database) files. It also looks after the security of data and gives Date and Time-based Filtering feature which would easily recover data from corrupted exchange database. It is compatible with Exchange 2016 and all other previous versions.
Residue
The most commonly asked query that we are coming across these days is "How to repair damaged Exchange 2010/2013 mailbox" and "how to demolish Exchange 2010 Dirty and Patched Shutdown and how to repair it" because the Administrators is responsible for the database and can't take a risk with it. They get hounded feeling because of the overloaded and precious database. The protection of data is an essential task to be performed by them, so the provided manual and automated tool would help Server admin to retrieve corrupted Exchange database.