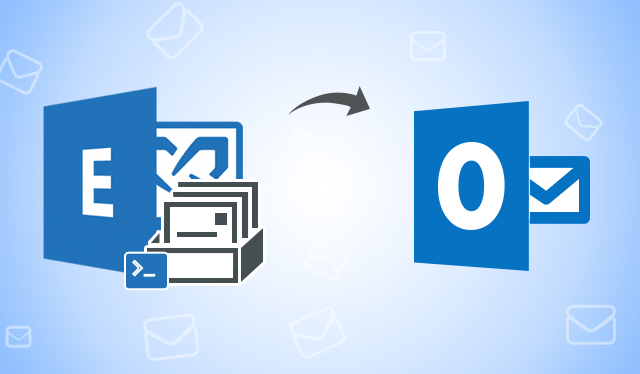 Summary: This blog will let you know the requirement to extract Exchange EDB to PST format and how it can be done in a seamless manner. It also let you know the hurdles also faced when Exchange Recovery is needed before extracting database.
Exchange mailbox database is very much prone to corruption and it is one of the major factors that made users incapable of extracting EDB to Outlook PST manually. There are many large scale organization where email operations need to be carried out in a proper way. At that point, Microsoft Exchange is one of the best option for emailing service to such organizations without any failure.

No doubt, Exchange database stores user's data only but in EDB file format, which is server specific only. Thus, EDB file can only be accessed on the respective Server the same version and Service Pack with which it was created.
When such type of situation arises where users needs to access Exchange database by eliminating its dependency on Exchange Server, the need of extracting EDB to PST came into account. This way, Server connectivity would no longer be required for accessing EDB file data independently.
In order to know about the requirement to extract Exchange EDB content to PST, continue reading the blog.
Why Extract Exchange EDB to PST File?
Exchange database is created in .edb format, which is server specific as well. This means the file can only be accessed in an environment where Server connectivity is available. In addition, the Server must be of the same edition and have same Service Pack edition used for creating the respective EDB.
All these pre-requisities of using Exchange database turns out as limitations of the respective mailbox file. Hence, users need their database available in such a format that is not Server dependent. In addition to this, if Exchange database get corrupted, then also there is a need to extract PST from EDB file Exchange.
How to Extract Exchange EDB to PST?
After knowing the basic needs of extracting Exchange EDB to Outlook PST file, know the method to be followed for the same. To extract Exchange mailbox to PST means exporting the entire data of Exchange database. An EDB file consists of emails, contacts, calendars, etc., that makes PST file as the suitable file format to be chosen for such an extraction.
However, to perform the respective procedure Exchange comes with a built in solution namely; ExMerge. This utility is built to offer export procedure of Exchange database from one mailbox to another and from one mailbox to PST. However, there are certain limitations associated with the number of files allowed to be converted.
This limitation is what turns out to be an issue for the users in need to extract Exchange EDB to PST. The main issue surfaced with the utility is that, it does not process corrupt database for export procedure.
Hence, users are also looking for a way to extract contacts from Exchange 2016 / 2013 / 2010 / 2007 or extract email address from Exchange especially in bulk amount.  It is recommended to avail third-party solutions only.
A Best Way to Extract Exchange Database to PST Using Automated Solution
EDB to PST Converter is one of the popular application to not only remove corruption from Exchange database file but to extract PST from EDB. The application has been designed with the capability of restoring data with accuracy and preciseness.
In addition, it is capable to extract all data items like emails, contacts, calendars, etc… and export Exchange mailbox to PST file along with public folders without any hassle.
By default the software create UNICODE PST file. User can also export entire/selective mailboxes such as: user, archive, legacy, disconnected, shared and items: taks, journals, mails, notes, calendars, contacts to Outlook data file and various file formats like MSG, MBOX, EML, HTML, PDF. If you want to selectively export Exchange contacts to PST file along with other data items, you can do it easily in a simplified way.
The software also support Streaming Media File along with priv1.edb file and pub1.edb file. It provides dual scanning option (Quick and Advance scan) which recovers EDB file from corruption and perform Exchange mailbox recovery.
To recover minor or minimal corrupted Exchange database file select the quick scan option and to remove EDB file from major corruption go for advance scan mode. This option also recovers permanently deleted Exchange database mailboxes and data items from load .edb file. Users can also recover corrupt Exchange STM files.
Noteworthy Features Of Professional Software
Extract Exchange public/private EDB data to PST file
Maintain actual folder hierarchy and keep metadata intact
Preview Microsoft Exchange mailbox data items before conversion
Provide date filter option to export data of a specific period of time
Dual scan mode option (Quick and Advance scan) recover corrupt EDB file
Support all MS Exchange Server, Microsoft Outlook and Windows OS versions
Simple Steps to Extract Exchange EDB to PST File
Step 1: Download and Launch the software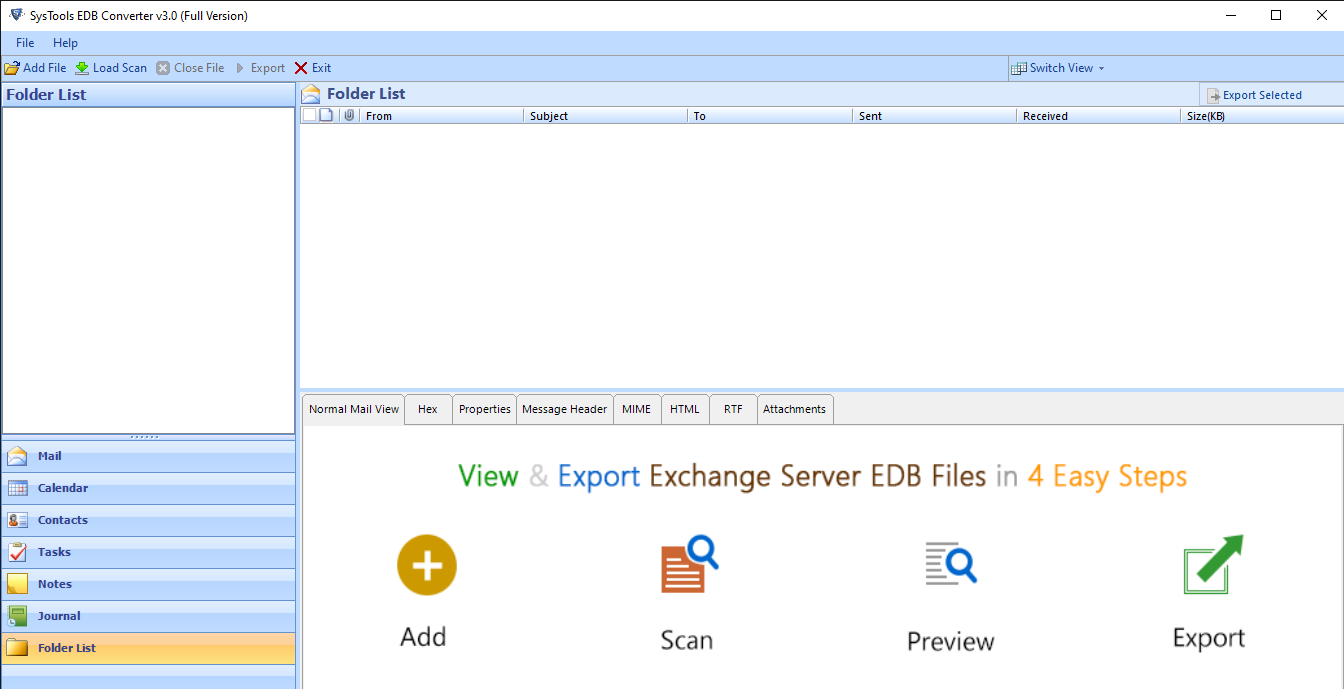 Step 2: Click Add File button > Load dismounted/offline Exchange database file > Click Add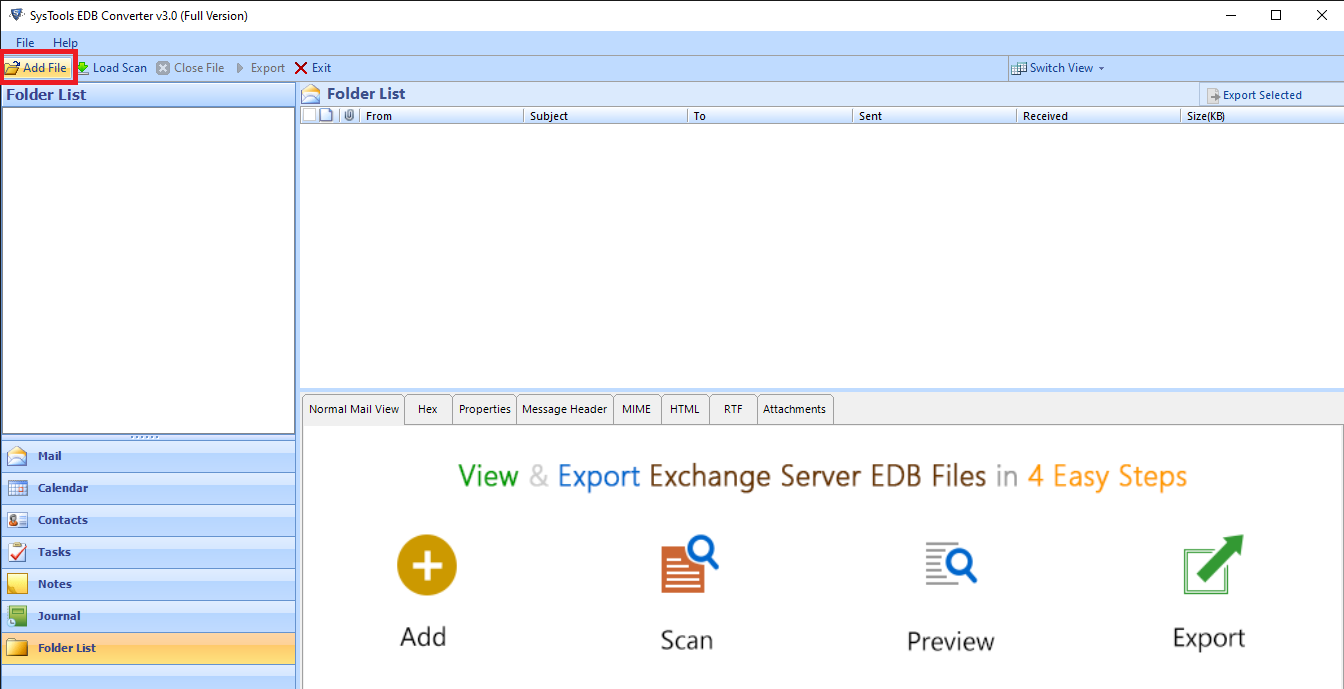 Step 3: Preview Exchange Mailbox data items > Click Export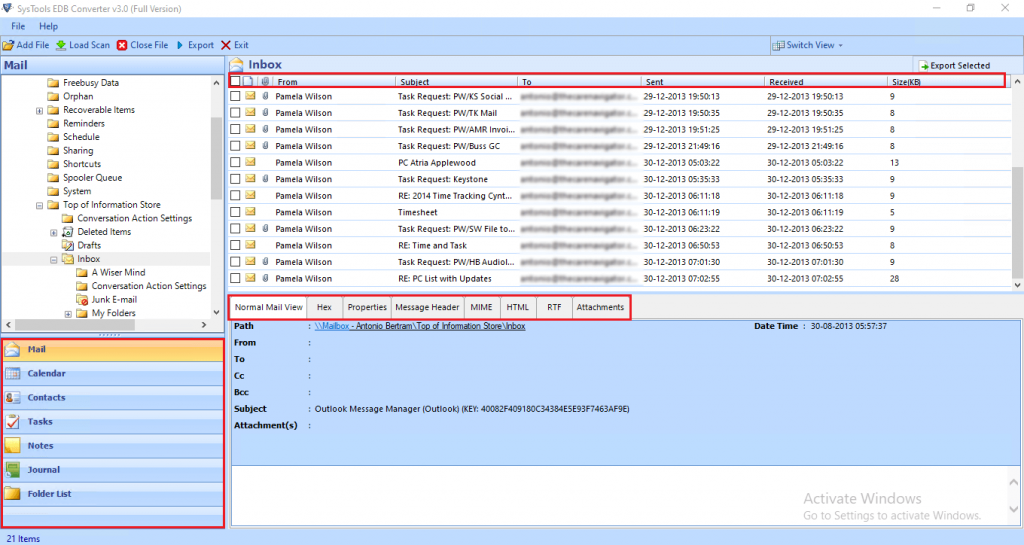 Step 4: Select Exchange database file > Click PST > Select browse to set target file location > Click Export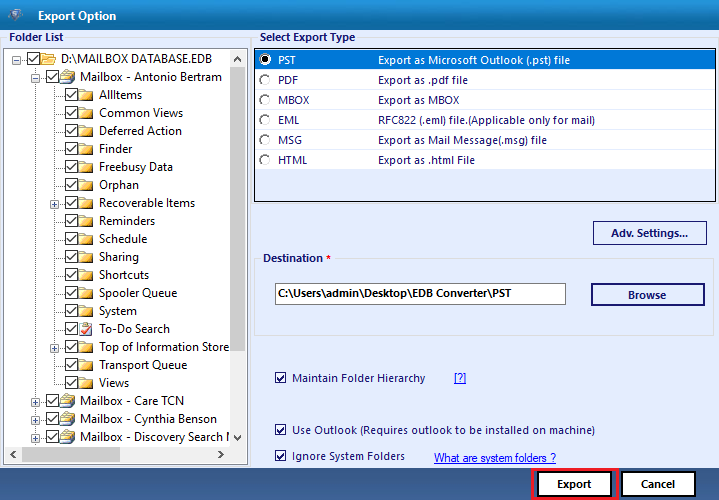 The EDB is successfully exported into PST file
Wrapping Up
This blog will let you know the proper way to extract Exchange EDB to PST without any issue. Using this tool, a user can export complete mailbox data like emails, contacts, calendars, etc., from EDB to Outlook PST format. It does not impose any limitation during export process.