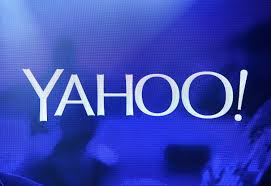 I have my email account in the popular web-based email client Yahoo. But of late, I have observed that for security reasons, it is better that I migrate to Outlook services. Also, I do not want the data to get in bad hands. So is there any easy method on how to configure Yahoo Mail to Exchange Server via PST File format? Thanks in advance.
How to Export Email Folders from Yahoo Mail to Exchange Via Outlook
There is no doubt that MS Outlook has set a benchmark in the provision of best email services. It is an email client designed to send and receive emails. It stores the data in the PST file on the local hard drive. In this article, we will learn to export the Yahoo mail to Exchange via PST and also find the reasons why it is preferred by the many users.
The PST format stores the data in the local hard drive and it can be accessed anytime without internet services.
Email data in the web server always seeks a security threat by hackers. The web is definitely not a safe place for your confidential information due to the chances of data theft.
The sharing of data becomes easy. If you have all data in a file transferring it among others is an easy job.
This is the reason why people prefer to store confidential data in their local hard drive.
Yahoo Email Backup! Is Any Manual Solution Available?
Yes, there any many. Though they seem time-consuming methods for saving a large number of emails. One method is copy-paste. Copy the details of each email and paste it in a Word file. You cannot use this file for replying or forwarding as it is not an email format.
Another process is to save Yahoo email as PDF. This also has the same issues as it is not an email format either. Moreover, in the case of large Yahoo emails, converting all these to PDF is a very time-consuming task and often not chosen.
The email attachments can be downloaded and saved separately thus creating the backup. But the drawback here is that if the user wants to backup Yahoo emails to PST for all his emails then these manual methods will not work.
Pitfalls of the Manual Method
One can just imagine the time taken for copying a single email and pasting it to the word format or saving it in a PDF file. Thereafter, converting the data to PST id another complex process to execute. With this, you can calculate the effort and time to transfer Yahoo Email to PST format.
Can we directly export Yahoo emails to PST file? Is it possible? Yes, it is.
Steps to Export Yahoo Mail to PST

Step 1: Download and Run Yahoo backup Tool and login with Yahoo account.
Step 2: Select PST format to export Yahoo emails.
Step 3: Browse a location to save Yahoo emails in PST.
Step 4: Click on the Start button to export Yahoo mail to PST.
this will solve your half migration process. Now you can easily import Yahoo mail to Exchange server.
How to Configure Yahoo Mail in Exchange Server?
Importing the emails from the PST file to Exchange server account is not an easy task. For this, you need the import permit from the Exchange Admin and need to be familiar with the process.
To ease the job, we have an efficient utility that easily imports the yahoo PST file to the Exchange server. It does not require any technical qualification to use the facility and perform a Yahoo mail configuration to the exchange server.
Exchange Import Tool. The application is popular with this name. It easily imports the PST file consisting of your Yahoo emails and transfers it to the Exchange Server.
This tool works well with almost all versions of Outlook including the 2003, 2007, 2010, 2013, 2016, and 2019 versions. Also, the attachments need not be downloaded separately. This tool forwards Yahoo mail to Exchange via PST file including the attachments.
Summing it up
This article entitles the method on how to configure Yahoo mail in Exchange Server. The users who wish to forward their emails from yahoo to Exchange can follow the procedure above.