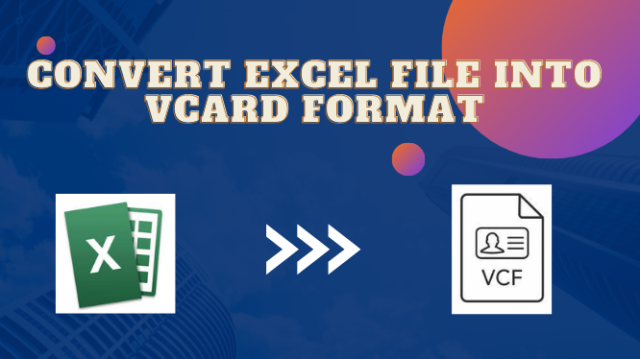 Are you searching for the solution to convert Excel file into vCard format? If you are one of them, so, you are at the right place. In this write-up, we have discussed the multiple solutions to transform Excel files into vCard and found the best solution. Stick with this article, for a reliable solution. 
There are lots of users who were facing this same error, this process can be done in some clicks but due to lack of technical knowledge, some users failed. No need to worry! In this article, we discuss two solutions manual procedure and the best-automated solution, which you can select as per your requirements. 
Reasons Why to Convert Excel file to vCard 
Excel files (XLS/XLSX) are mainly used to store and maintain their data in large amounts. Most of the users save their data in XLS file format, but there is some weakness also. So, below we discuss the benefits to save XLS Excel files into vCard.
No Size Restriction –

If we compare Excel files to vCard, we found out XLS files are large in the size than the vCard file. vCard file is easy to attach & send to someone without facing a size issue.

Easily Transferable –

 You cannot share individual contacts from Excel by using any email service program. But vCard support several email providers, you can easily share individual contact. 

Compatibility –

vCard files are easy to access and support multiple email service providers. You can access them from any operating system without facing any error. 
Export Excel Files to vCard Format – Manual Approach 
Before proceeding with the procedure should know, that Excel contains their files in XLS/XLSX file format. And there is no such solution to directly export excel files to vCard, so first, you have to convert XLS files into CSV file format. After the conversion, you can convert your converted XLS files into vCard. 
Step 1: Convert Excel (XLS/XLSX) Files into CSV Format 
First, open your Excel sheet which you want to convert.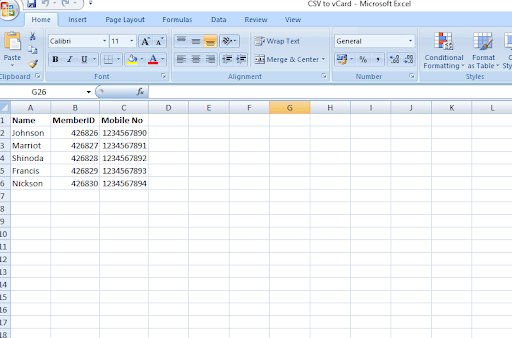 Then, select the file on the top-right of your screen. 
Click the save as button.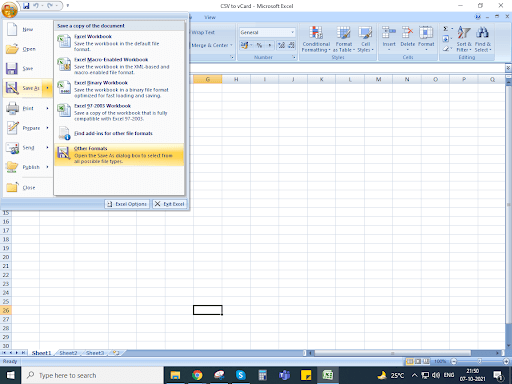 There you will get an option to save your Excel files into the CSV option.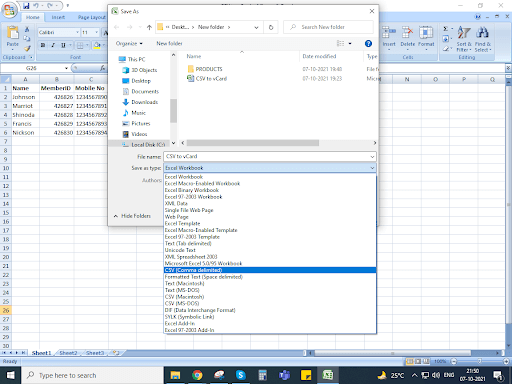 Now, your Excel files are converted into CSV format, you can easily proceed with the conversion process of Excel files to VCF. 
Step 2: Import Converted XLS Files Into Contacts 
First, go to the Window search bar, search contacts and open from the right side. 
Then, select available users and select import option.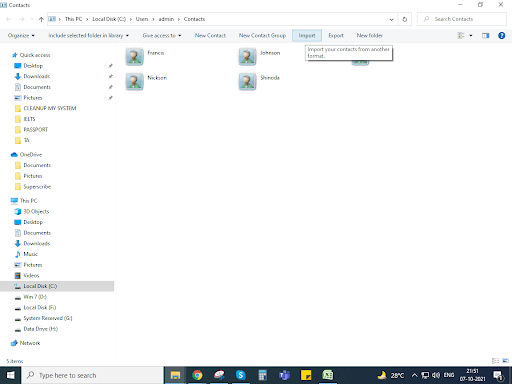 Select CSV format and select import option.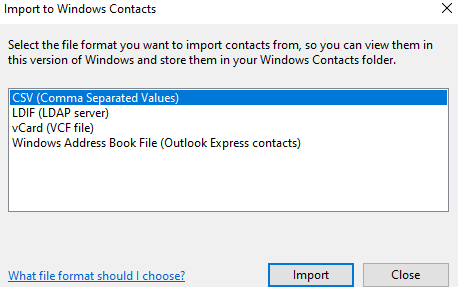 Now, all of your selected files converted into contacts.
Step 3: Export Contacts to VCF File 
Select CSV file which you converted and click Export button. 
After that, choose VCF option.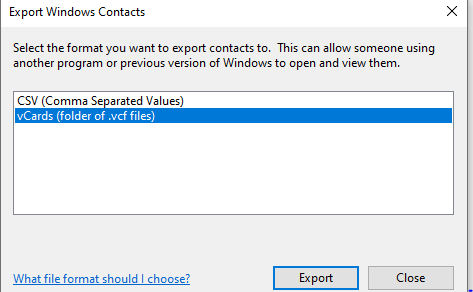 At  last, click Export button. 
Perfect Solution to Easily Convert XLS Files to VCF
When the users want to convert excel file to vCard. Then, it becomes a big risk for all users that how they can convert their XLS data into VCF file. Because there is no direct method available to export from excel to vCard. Thus, most of the users prefer to search for an automated solution i.e. Excel to vCard Converter.
For Mac Users 
One can use this utility to overcome all the limitations of the manual approach. Also, the graphical interface of this software is quite simple that even a novice user can freely access Excel contacts into vCard file format without any data loss. Moreover, it offers some unique services that make it different from other available products.
Steps by Step Instruction to XLS to vCard Conversion 
Run & Install the software and click on Browse to select the files.
Then, select the files which you want to convert.
After this, you will get the preview of your selected file.
After this, there are 3 options for vCard version, select as per your need.
After that, select the destination by clicking change option.
Then, click convert option to start the conversion process.
Wrapping Up
In the above, section, we have discussed a manual solution to Export the XLS data into VCF. Along with this, we have suggested an alternate solution but there are difference in working of this procedures. You can select the solution as per your need to convert Excel file into vCard format.