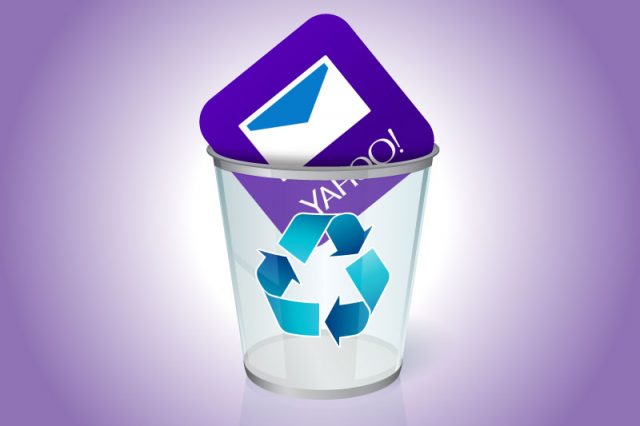 The following write-up is an important and exclusive guide to learn "how to delete Yahoo email account permanently in ease". This guide will help you understand what all are to be done before a Yahoo account is deleted from Yahoo mail server.
Yahoo Mail was one of the best and popular email service around some years ago. Due to the increasing number of email services, many among you have switched to different webmail services. If you are thinking of shifting the mail service to another, then please delete Yahoo email account permanently and data in it from the server. Downside is shown, how you can remove the Yahoo mail account and its data from the server safely.
User Query: How Do I Delete my Yahoo Mail Account Permanently?
"I'm an employee and my company is changing the email service from Yahoo mail to G suite. I have a lot of emails important to me, personally and professionally. I need to delete the Yahoo mail account from the Yahoo server. It is because the data in it can create a great loss to the company if hacked. So please help me on how to delete my Yahoo email account permanently saving the important data at my end?"
You might have about the Cyber attack that stuck the Yahoo mail servers, dealing damage to the Yahoo with many account cancellations. We will discuss it in the coming section.
Cyber Attack on Yahoo at the Year 2016: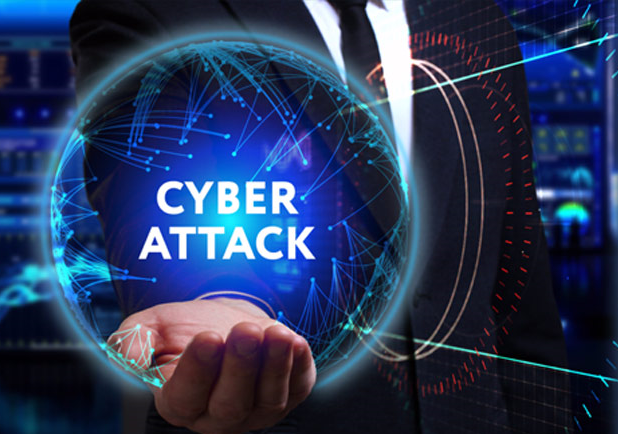 In the month of September 2016, reported a Cyber breach happened in 2014 and resulted in the privacy and security violation of over millions of users. Due to this reason, so many users tried to cancel Yahoo email account. But before permanently deleting your account, you must know some important points.
Prerequisites Before Deleting Yahoo Mail Account Permanently
There are so many things you need to check and do before removing a Yahoo email account
1. Backup Yahoo Emails Items and Attachments
Before you learn to delete Yahoo account, it is important that you take the backup of all email folders from your Yahoo account. For that, you can use SysTools Yahoo backup. It is one of the most trustful and secure utility to download Yahoo emails to PC without taking much time and effort.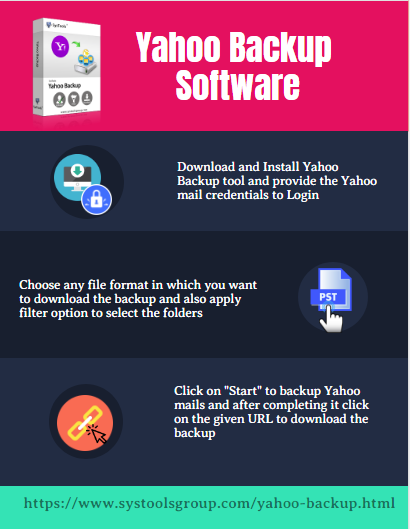 Steps to Archive Yahoo Emails to Computer
Step 1: Download and Run SysTools Yahoo Archive Tool and login with Yahoo account credentials.
Step 2: Select file format to backup Yahoo emails.
Step 3: Browse a location to save the Yahoo mail emails on the computer.
Step 4: Enable Delete after download option to remove emails from the Yahoo mail server.
Step 5: Click on the Start button to archive Yahoo emails to the computer.
2. Export Contacts from Yahoo Account
To export your important contacts from Yahoo mail, perform the procedure as described below
Access your Yahoo email account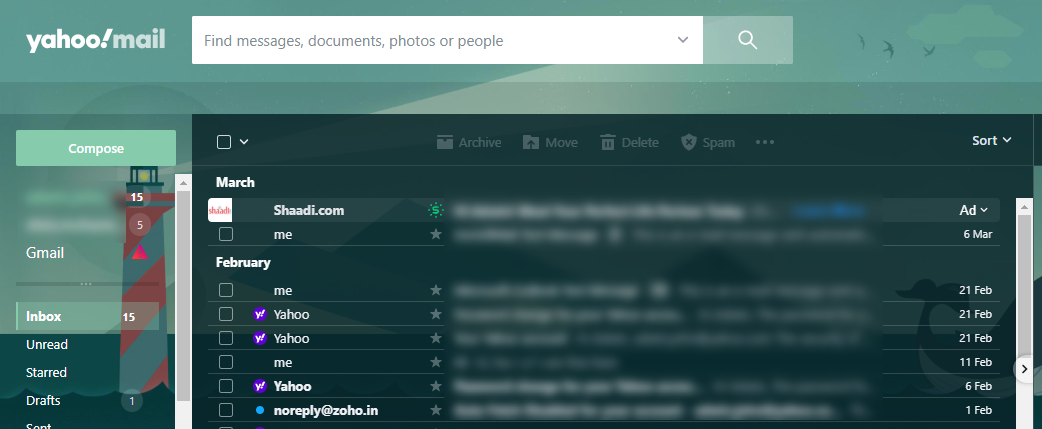 Reach to the Yahoo contacts icon
Click on More

(

…

) option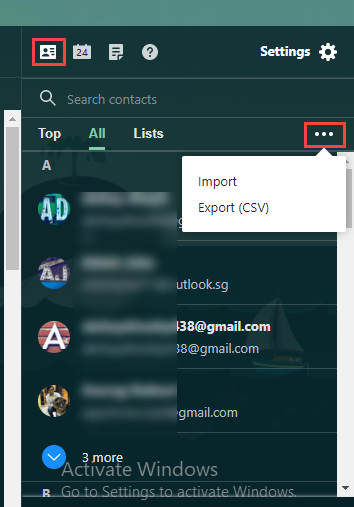 Select Export (CSV) option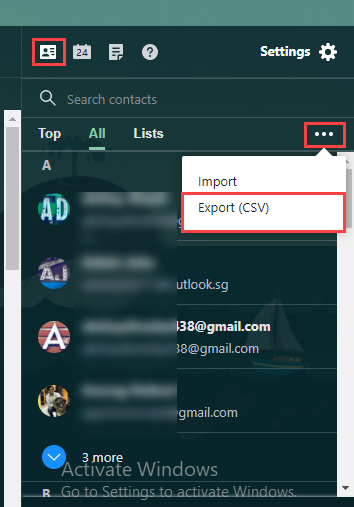 This will export all your contacts from the Yahoo account into system location in CSV file format.
3. Cancel Third-Party Access
Many of the third-party apps or websites using our email accounts to allow instant access. If your Yahoo mail account is linked with any of this, then you must remove your account from there before deleting the account. Try to replace the account with a secondary email to avoid problems.
4. Remove Child Accounts
If you have any child account linked with it, then you need to remove them before deleting the main account.
Important Note: Once your account is deleted, you have 90 days to recover it. But once the recovery period exceeds, then you will not be able to recover the account any further. The Yahoo mail account will be deleted from the user registration database permanently. Thus, make sure, you have a copy of your important data backed up from the Yahoo mail account.
These are some prerequisites in removing your Yahoo account forever. Now we have the process to delete the Yahoo mail account.
How to Delete Yahoo Email Account Permanently?
Go to the delete Yahoo account page

(

https://edit.yahoo.com/config/delete_user

)

Sign in with your Yahoo account credentials
Read the guidelines regarding Yahoo account permanent deletion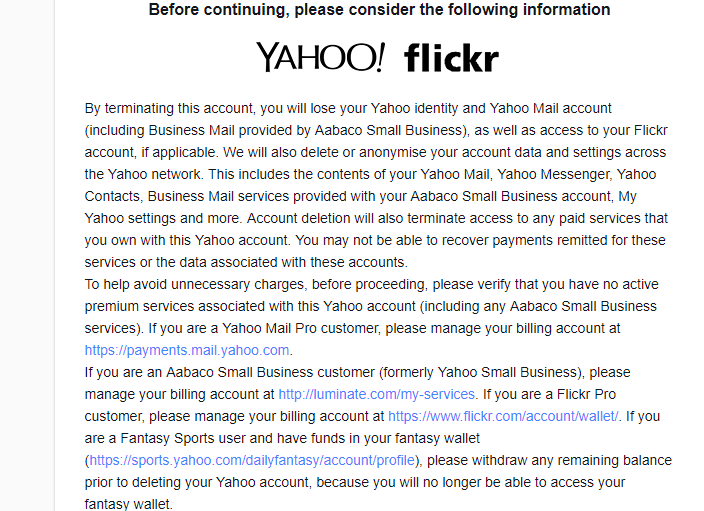 Scroll down and select the option "Continue deleting my account"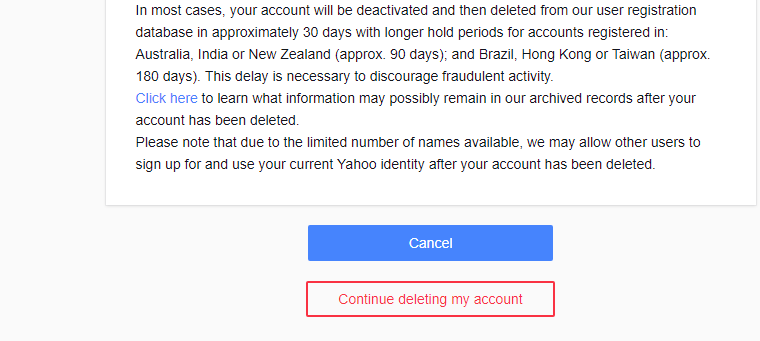 Enter the Yahoo mail credentials once again and click on "Yes, terminate this account" option
Note: Once you hit on terminate option then you have only 90 days (approx.) to recover it. For permanent Yahoo email account deletion, don't try accessing the account for the next 3 months.
Final Verdict
Yahoo mail is one of the most used webmail client offering the largest storage space for free. Situations make it a necessity for the user to delete Yahoo email account permanently from the server. Those who were in need might be satisfied with the solution here above.