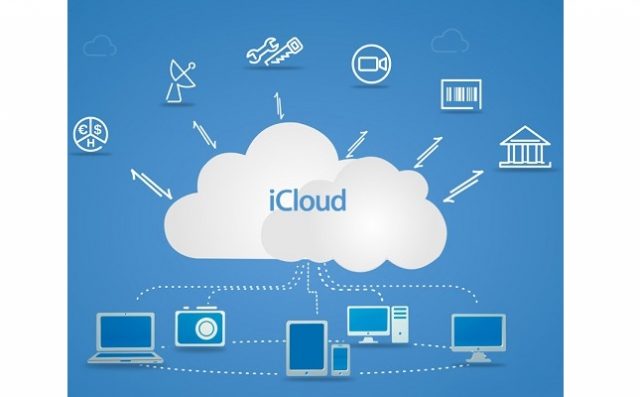 Importing vCard file to iCloud is a suitable option to sync your contacts among your iDevices via vCard. This option is also useful when you want to import vcard file to iCloud, i.e. import contacts from non apple devices to your iDevices.
vCard is an electronic business card with some special feature like: you can import the contacts from one platform to another. It is supported almost all modern phones and e-mail programs such as Microsoft Outlook.
Although iCloud never shows any error messages while importing vCard file, recently you may have got some iCloud error message while importing vCard file to iCloud. The error message will be something like this:
Unable to Import vCard
The error message neither direct to any particular reason for failure nor does provide any direction to fix iCloud error. All it's left with a button called "Learn More", which in fact leads to an unnecessary support page that does not provide any information on how to fix iCloud Error while importing vCard file to iCloud.
So, after reading this article, you should be able to fix iCloud error message by simply following some directed steps and will be able to successfully import vCard file to iCloud without any further issue.
So, please follow the steps below and fix iCloud error message.
For more detail, read: Import vCard (.vcf) File to iCloud
Probable Reason Behind The iCloud Error Message:
First, you have to make sure which vCard version you're using. If you're using vCard version 2.1 or below, then you're most probably going to get the error message. The reason behind is that vCard v2.1 is the older version of vCard. Though some software used to create vCard v2.1 or below, but unfortunately this version and the predecessor of this versions vCard files are not supported by iCloud. It only supports the vCard version above 2.1. So vCard version 3.0 and 4.0 files can be imported easily to iCloud without any error.
As you may have guessed by now, we need to convert vCard version to fix iCloud error. There are two ways that we can fix iCloud error. I'm going to describe both the procedure here:
Convert vCard File by Using Text Editor
Here in this method, we'll convert vCard file version 2.1 to 3.0 by simply using a good Text Editor. Please follow the steps below and fix iCloud error message:
Open a blank TextPad window.
Drag all your vCard (.vcf) files into TextPad window. Each of your contacts will be in this format:
"BEGIN:VCARD
VERSION:2.1
FN:name
N:;name;;;
TEL;TYPE=CELL:contact no.
END:VCARD"
Now open the replace window.
Once it is opened, fill the details:
Find – VERSION:2.1
Replace with VERSION: 3.0
Choose ALL documents open under scope group.
Then press the Replace all button.
Save the files.
Now drag the vCard contact file into iCloud. This will add the contacts.
Fix iCloud Error With the Help of Gmail Account
Here we're going to convert vCard version with a Gmail Account. This procedure is smarter than the previous one.
Sign in your Gmail account with your credentials.
Then click on Gmail icon on top left corner then select Contacts option.
All contacts window will be shown, on this go to More option.
Choose Import option.
A window will be opened, on this select CSV or vCard file option.
Click on "Go to old contacts" then click on more button at the top of the contact list.
Select export option and then vCard format option.
Now tap on export button.
vCard format version is changed from 2.1 to 3.0, and can be imported into iCloud.
Now vCard contacts files can be easily imported into your iCloud account.
Can't Import Multiple vCard Contacts into iCloud
Many users are facing the problem with importing multiple vCard contacts at a time on iCloud. When a user wants to import multiple vCard contacts together on iCloud, either it shows error or import only a few vCard contacts out of all vCard contacts. It skips some of the contacts.
Multiple vCard files can be merged easily into a single file so that it can fix iCloud error message.
How to merge multiple vCard contacts into a single vCard contact file
Create a folder on hard drive, then paste all the vCard contacts files in this hard drive folder which need to be merged.
Now press the Window key+R key together to get "Run dialogue box" on window PC.
In window 10, Click on start button then select Run then "Run dialogue box" will be opened.
Now type "cmd" in the Run dialogue box, then tap OK.
Then change directory in DOS command to navigate to the folder where multiple vCard files are stored on the computer. For example, if all vCard contacts files are stored in folder c:\vcf then type command as cd c:\vcf. In Window 10, can directly access command prompt in Windows explorer with current hard drive folder. This feature can be found in Window 8 as well.
Enter command copy *.vcf combined.vcf in MS-DOS command and press enter key to execute. All vCard or vcf files should be merged into a single vCard contact file.
Then you will get all vCard contacts in a single vcf file on your computer. Now you can import vCard easily into your iCloud account by following the steps, which are given below.
How to Import vCard File on iCloud
Sign in iCloud with credentials on any Browser.
Once you logged in to iCloud account, go to contacts option on the main menu.
There will be tree columns and contacts are displayed on the left, contacts of the listed groups are listed in a middle column and the highlighted contact details will be displayed on the right. At the bottom left corner, there will be a gear setting icon. Click on that icon to expand the pop-up menu.
Choose Import vCard option.
Then a window will be displayed, where vCard files can be browse which has been converted to a single vCard contact file with version 3.0 and above version from the computer.
Then upload and import the contacts to iCloud account.
Final Verdict
If you face errors like these, then you can choose to go with learn more button and see what kind of error is this then go to with the given solution to fix iCloud error. If given solution is not sufficient then please check your vCard format and how many vCard files you want to import. If you find any of the above error, please resolve it with the solutions which are given above. After this, you can easily import multiple vCard contacts on iCloud account with no error.