How to Import Android Contacts to Outlook in Best Way?
Summary: "Trying to import Android contacts to Outlook but cannot find a way? Here is a quick solution for you that you can opt to add contacts from Android to Outlook"
Android devices are commonly used for communication and it is essential for working professionals to have their contact list synced across their device and email client to be able to contact people easily.
MS Outlook is a popular email service that is widely used. Adding Android contacts to it helps you to reach out to your clients, and colleagues using emails. This can be done in two ways: automatically and manually. We shall discuss both of these ways in detail.
Why Transfer Android Contacts to Outlook?
The very first reason is the crashing of Android devices. There is a high chance that an Android device will crash anytime without alerting its user. When an Android device crashes, all the data can be lost until and unless it is saved on any cloud service.
Losing your smartphone can be a major reason why users may want to sync contacts across different platforms.
These are the main reasons why users import Android Contacts to Outlook.
Manual Importing Android Contact Files to Outlook
To add contacts from Android to Outlook, proceed with the below-mentioned steps:
Run Microsoft Outlook and Navigate to the File tab.
Click on the Open & Export option. Now, click on Import/Export.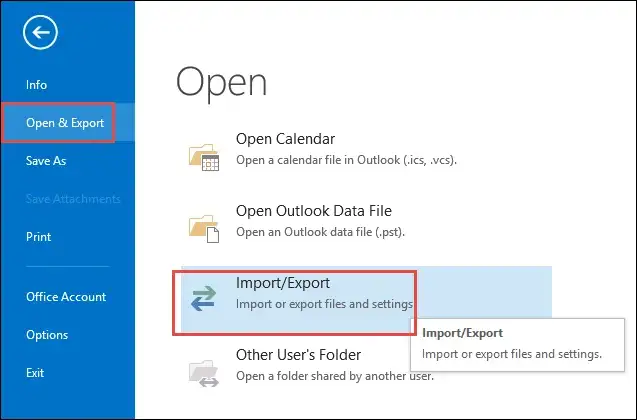 Here, Select Import a vCard File (.vcf) option and click the Next button.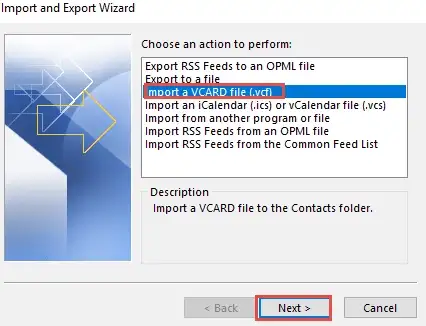 A window will pop up from where you can search for the VCF file which you want to import.
Select the file and click on Open.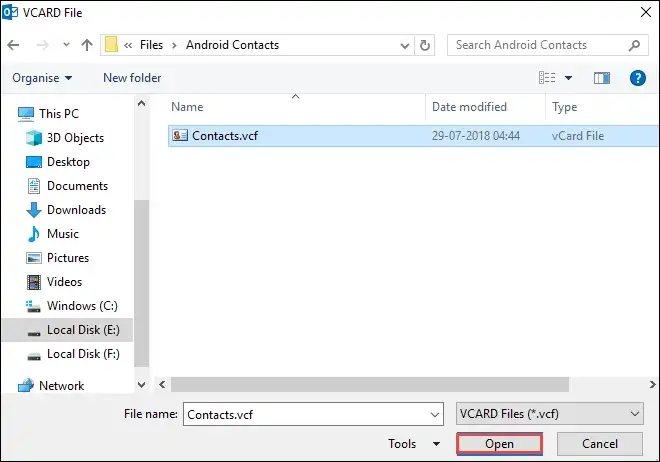 Limitations of the Manual Method
There is a big limitation in importing Android contacts to Outlook manually. Outlook does not have the functionality to import multiple VCF contact files at the same time. You have to transfer each and every contact one by one.
If you have 1000 contacts, then you have to repeat all the steps 1000 times which is not practical. The manual method to import Android contacts to Outlook is quite tedious and time-taking.
Automatically Import Android Contacts to Outlook
Users can opt for a third-party tool as the process which is discussed earlier has a big drawback that cannot be ignored. You can go for automated solutions like vCard Importer that can easily import VCF to PST.
You can easily import PST into Outlook. If you have 1000 or more than 1000 VCF file formats, need not worry. This tool will simplify your work and create a single VCF for you to import into Outlook. It has many advanced features such as:
This software supports all MS Outlook versions
Imports all fields of Android contacts to Outlook
Can save contacts directly into the default Outlook profile
It automatically matches the contact fields
Option of bulk importing contacts to MS Outlook
Working of the Software
First, Install the software and hit the Add files option.
All the selected files get Displayed on your screen.
Now, select the Export option as per your need.
Conclusion
The above blog discussed a manual as well as an automated solution to import Android contacts to Outlook. Users can go for any method that they prefer depending upon their requirements. But it is highly recommended to use automated solutions, as they are more reliable and safe.