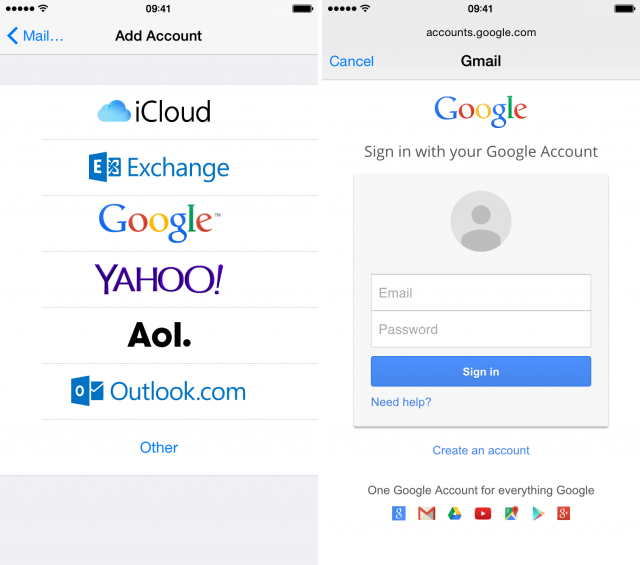 Many people are facing trouble while synchronizing their Google contacts with iPhone. It is a distressful point for iPhone users as compared to Android user because Android have relatively easy settings for importing Google Contacts. But now you don't have to worry about this more because this article will provide you the better solutions for importing contacts in iPhone. It will guide you how to sync your Gmail contacts with iPhone. There are various methods for doing the same. This article contains all the possible ways for the same and shown in a very simple step by step with the help of screenshots so that the non-technical person can also perform it without any hassle.
Also, know how to import multiple vCards into Outlook 2016, 2013, 2010, you can use vCard Importer tool.


Different Ways to Import Contacts
METHOD 1. IMPORTING GOOGLE CONTACTS USING IOS 7 OR 8
This is one of the easiest ways for importing Gmail contacts to your iPhone. This method is compatible with all the iPhone models including iPhone6 and iPhone6 plus. This process hardly takes 10-15 minutes.
Open the Settings app on your iPhone, which is usually located on home-screen.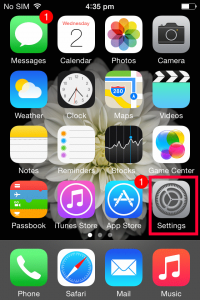 After opening the Settings app, now you will have to scroll down until you find Mail, Contacts, Calendars option. Select it.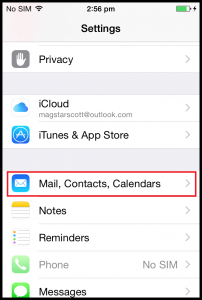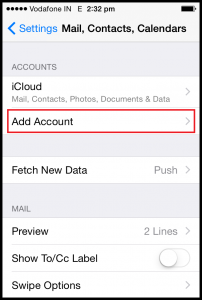 Select Google from the list of services and then you will be prompted to fill the Google user's credentials like email address and password.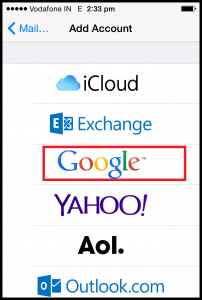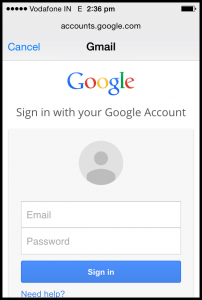 Now select Contacts slider option under Gmail settings. You can also toggle on the other information of your google account (like Mail or Calendars) that you want to show on your iPhone and then tap on Save, which is on the right-hand side of the current phone screen.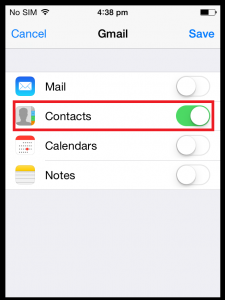 Your Google Contacts will be added to your phone contacts. After completing these steps, open Contacts app on your phone and synchronizing will automatically get started.
After completing this process, if your iPhone contacts are still not synchronizing with your Google contact, then you should the try second method given below.
Note: No matter which method you use, your phone will sync only with "My Contacts" in Google. It will not sync your Other Contacts or Google Plus Circles.
Gmail automatically adds addresses to your 'Other Contacts' list whenever each time you use the Reply, Reply to all, or Forward functions to send mail to addresses, that don't appear in your "My Contacts" list.
METHOD 2. USING CARDDAV
If you want to sync your contact for a personal (Non-Google Apps) Google account, then you will have to use CardDAV method.
CardDAV is an Internet open standard or protocol that Google recently decided to support to sync the contacts. It was developed by the IETF. When you sync your Google contacts using CardDAV, you'll be able to edit, add, and remove contacts from your device and keep them in sync to use them anywhere.
Now let's begin with the procedure to sync the contacts via CardDav.
Select Settings >> Mail, Contacts, Calendars >> Add Account. This will show you the list of different email accounts and now select Other.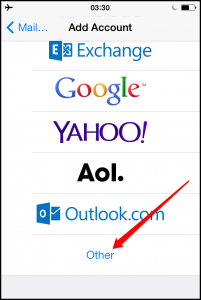 In Other screens, tap on Add CardDAV Account. Note that CardDAV will sync only contacts, it does not bring up the emails and Google Calendars information.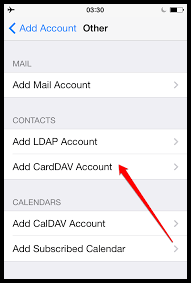 Enter the following information in the fields.
Server: google.com
Username: Enter your full Google email address.
Password: Enter your Google account password.
Description: Enter description of the account. For example "Google Contacts".
Tap on Next which is located on top of the screen to complete the setup.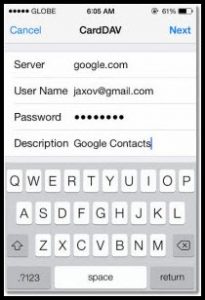 After you completed the setup, open your Contacts app on your iPhone.
Note: Make sure that your SSL is switched on and the port is 443 (under Account>Advanced Settings)
Method 3. Using Microsoft Exchange Method
Exchange ActiveSync is a Microsoft technology that allows seamless syncing of data – including email, calendar information, and contacts. Google has discontinued support for new Google sync accounts from 30th January 2013. While existing users and organizations with Google Apps for Business, Government and Education accounts will still be able to use EAS. So if you are regular Gmail user, then use above-mentioned methods because this method is only applicable for Google Apps users.
To sync your Google Apps with iPhone device, follow the below-given steps.
Open Settings and then select Mail, Contacts, Calendars >> Add Account >> Exchange.
Enter your required Google Apps information as follows:
Email: Enter your full Google Apps email address.
Password: Enter your Google Apps password.
Server: Enter m.google.com
Domain: It is optional, you can leave this field blank.
Username: Enter your full Google Apps email address in this field.
After filling the all required information, click Next, which is located on the right- hand side of the screen.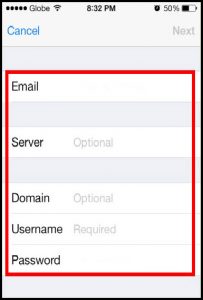 Select the Google Services that you want to Sync such as Mail, Contacts, Calenders. When you're finished with the processing, click on Save.
CONCLUSION
We have discussed three different methods i.e., importing contacts using ioS/CardDav, or Exchange Account, for synchronizing the Google Contacts with iPhone. Hope this article is helpful for you. Moreover, there are many applications available on web the for importing contacts to iPhone without any complications.