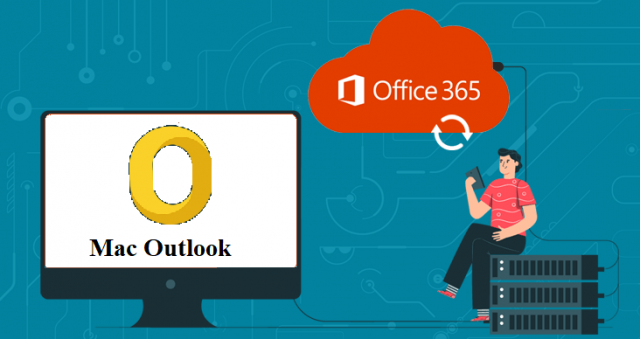 Summary: Import OLM file to Office 365 in a single attempt. It is possible by using a third-party application. Just follow the step-by-step guide to export your complete data from Mac Outlook OLM files to your Office 365 account.
From in-house IT-device management to Cloud-based Office applications, almost all organizations are started syncing their communications with Office 365. All the Outlook users of Windows and Mac have to import their OLM file to Microsoft Office 365. But Microsoft has no defined way to import OLM to Office 365. Read this upcoming section to know both the possible method to execute such a task.
Automatically Import OLM File to Office 365

As we already discussed above that there is no direct method to import OLM files to Office 365. So we provide you an easy and effortless automated SysTools OLM to Office 365 tool that can convert OLM to PST and eight other formats. Follow the given steps to do the same.
The tool ensures complete data migration, like Emails, Contacts, Calendars, Tasks, Journals. It is a standalone utility to migrate OLM files to Office 365 account.
Steps to Import Bulk OLM Files to Office 365 Account
All the mentioned steps are tested and verified. You can perform it and easily migrate OLM files to Office 365.
Step 1: – Download Software and Install on your Windows computer system. The home screen will appear like this.
Step 2: – Click on the Add File option to browse and load OLM files in the software. After you select the file you want to convert, the tool will scan them and add them to the interface.
Step 3: – Next, you can preview the files in various view modes available. Now, select the OLM files to export and click on Export. 
Step 4: – Choose the Office 365 option to adds OLM file to Office 365. Now, click on Advanced Settings.
Step 5: – Provide Admin ID and password for User Impersonation. Also, apply General Settings like Date Filtering for selective file conversion. 
Step 6: – After you save the settings, you have to click on Next and provide the destination mailbox (you must assign the license to the respective mailbox) addresses as given below and click on Export to finally import the OLM file to Office 365.
You can also perform this task without User Impersonation where you will have to provide a CSV file having all the required data. Then, you will have to provide the destination mailbox and its respective password.
Note: – You have successfully migrated completed data from Mac Outlook OLM files into Microsoft Office 365 account. You can use this utility on Windows 10, 8, 7, versions.
Also Read:
Ultimate Guide to Import Olm File to Excel – In 5 Minutes!
Conclusion
The most searched user query is "how to import OLM files to Office 365" on the internet today. The tool also permits us to save the Mac Outlook OLM file into Office 365 account. In this write-up, we have disclosed the needs, challenges, and the easiest approach to complete the task without any extra effort. One can easily import OLM file to Office 365 using the automated tool without any technical assistance.