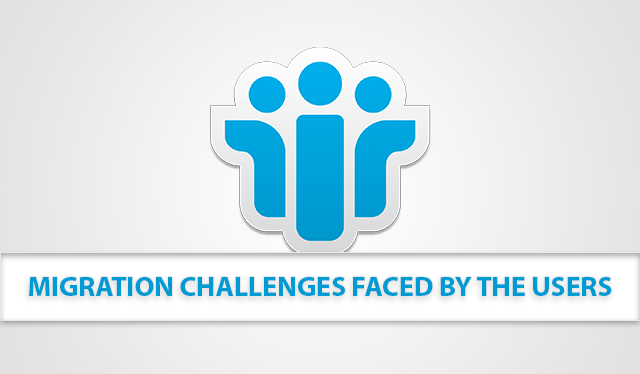 If you are thinking to transfer Lotus Domino to some other email application, then you should be aware of the challenges and issues which you might face during the conversion. If you are looking for the issues which occur while exporting IBM Notes to some other email client then you are at the right place as this article explains the Lotus Notes migration challenges which are faced by the users while exporting their mailbox data.
Lotus Notes is an email application which is owned by IBM. It is basically used for email communication along with Personal Information Manager in our day to day work. The application makes it easy for the users to manage the mailbox items such as emails, contacts, tasks, etc. It uses NSF file as its repository to store entire database. There are many mid-sized and large enterprises which are using IBM Notes / Domino Server as their email communication application.
But, as the IT world keeps changing almost every day due to which many companies keep on reviewing their IT strategy so that they do not fall behind. Some of those companies have already decided to migrate Lotus Notes database so that they keep themselves updated along with the upgrading technology. But, there are some Lotus Notes migration challenges or issues which the organizations have to face as the entire task is not so simple as it sounds. So, in the following section, we are discussing the issues faced by the users while exporting IBM Notes mailbox data.
Instant Solution: If the users want to overcome the challenges, then they can go for the automated application to migrate Lotus Domino to Exchange , Office 365 or Outlook.
Lotus Notes Migration Issues / Challenges
1. Business Challenges
If we see from the business perspective, then the major challenges while migrating IBM Notes mailbox are as follows:
Cost Drivers
Analyzing the data which is to be migrated.
Selecting the appropriate replacement of email application.
Customizing the destination email client according to the organization requirements.
Ensuring that the data gets converted without any data modification or data loss.
Legal Requirements
Another Lotus Notes migration challenge is the assurance of legal compliance during the complete conversion process can be another costly aspect of such task. The whole process must be defined, executed and controlled in such a way that the data should be exported without any errors. But, there are a great number of chances of getting errors if the process is implemented using the manual solutions.
2. Technical Challenges
After performing a survey, we have found that the technical challenges are more complicated than the business challenges. The technical issues faced during IBM Domino conversion are discussed below:
Encrypted Files
There might be a possibility that the organization which is switching their email client get encrypted NSF files. If this situation occurs then the approach which is used to transfer NSF files should have the ability to convert encrypted NSF files as well so that the conversion process doesn't come to a halt.
Different Types of Documents
Lotus Notes email application may contain a different type of mailbox data in it and that data may have its own files, attachments, links or metadata. If any organization decides to export IBM Domino data to some other email client then it is important that each and every document is transferred without any alteration.
Document Attachments
The documents available in Notes may consist other files as well either a normal attachment or Object Linking and Embedded objects. Normal attachments can be extracted and stored easily like separate objects. But, to export OLE documents, there should be a special solution for converting embedded documents.
Versioned Documents
There is one feature provided in Lotus Domino especially in Document Libraries which maintains the data of the files such as the updated file types or updated metadata of the file. Another issue while converting Lotus Notes to some other email application is that it is important for the users to preserve the version and all information such as the development of a particular document from its initial creation to the time when it was last modified.
Conclusion
IBM Notes uses C-API which generally handles the entire conversion process. There are a lot of Lotus Notes migration challenges that the users have to face as it is important for the organizations to export all data stored in the particular document in the original format and proper structure. The conversion process can be carried out using both manual and automated solutions. If the users decide to perform the export process using the automated solution, then all the issues while migrating IBM Domino can be eliminated.