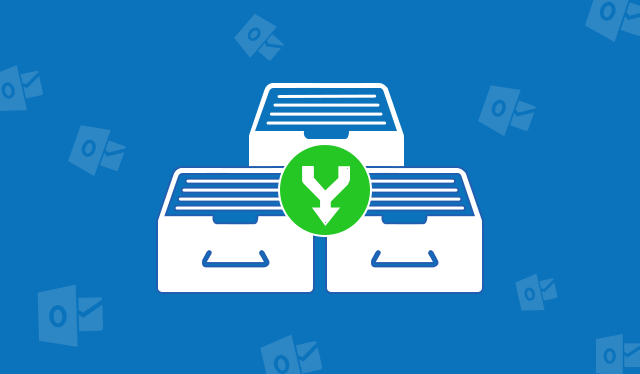 With many improvements in MS Outlook features, the PST file size are now not bound by any limitations. Thus, the users who earlier created many small size PST files and folders with older editions are now looking for various ways to merge Outlook archive folders. These merged Outlook folders can now be treated as a single entity with newer Outlook versions.
In spite of the most favoured email client, MS Outlook has always been blemish by various limitations. The biggest shortcoming in older version of Outlook was that of size limitation of PST file. But now the MS Outlook has resolved this problem in its recent version of Outlook 2016, 2013, 2010 & 2007 in which there is no file size issue. Thus, now the users can easily merge Outlook personal folders & its related files. In this blog, we will discuss how to merge multiple archive folders in Outlook manually and also with the help of third party tool i.e. SysTools PST Merge. This tool is very efficient & can easily merge PST files without Outlook in few minutes.

Merge Outlook Archive Folders Using An Automated Solution
The manual solutions which are discussed above has some limitations like the process is complex and time consuming. So, to merge archive PST files in an efficient manner, a user is advised to use a third-party tool named as PST Merge. It is the simplest approach to merge multiple archive folders in Outlook. The tool is capable enough to merge multiple PST files into one without duplicates. Moreover, the software is compatible with all versions of MS Windows and Outlook.
Follow these simple steps to merge Outlook archive folders into one:
Step 1. Install the PST file merger tool an add .pst files.
Step 2. Select the required option: Merge or Join.
Step 3. Choose merge with an Existing PST, Outlook Profile or New PST.
Step 4. Select Outlook mailbox items and click the Next button.
Manual Methods to Merge Outlook Archive Folders
There are two manual methods you can use to merge archive PST files. Follow the section below to complete this task step by step.
Method 1: Merge into Master PST File
1. Create new Outlook PST file as a "Master Archive".
Steps for Outlook 2007 & Earlier Versions
Open File >> New >> Outlook data file
Steps for Outlook 2010 & 2013
File >> Account Settings >> Tab Data Files
2. Now, select a location & archive file name & the display name in MS Outlook
I created a folder in document folder called Outlook. Be ensure that you do not select a network location as this is not supported.
Do not select edition of Outlook as 97-2002, as the archive will get limited to 2 GB.
3. Then, connect old archive PST file to Outlook if it has not been associated. Follow the step:
File >> Open >> Open Outlook Data File
4. Now, copy the content from the original archive to "Master Archive".
5. Once you finish copying, you can remove the original archives via Remove button on the data files of Account Settings:
For Outlook 2010, 2013 & Outlook 2016
File >> Account Settings >> Account Settings >> data files >>click Remove
Method 2: Use Import Feature
You can use import option to merge Outlook archive folders to an existing file. But, the import process gives you less control in opting a different destination location on per folder or on even per item basis.
For Outlook 2003 & 2007
File >> Import & Export
Outlook 2010
File >> Open >> Import
For Outlook 2013 & Outlook 2007
File >> Open >> Export >> Import/Export
Select "Import from another program" and click "Next."
Select "Outlook Data File (.pst)" and click "Next."
Now, browse the file that you want to open in the Outlook. Select "Do not import duplicates" and click "Next."
Check the checkbox "Include subfolders".
Select "Import items into the same folder" and click "Finish."
Author Suggestion
Merging archive folders in Outlook is not a tricky process if you are confident about it. Thus, considering users requirement, we have discussed manual as well as professional solution to merge Outlook archive folders. A user can go for any of them based on his or her requirements.