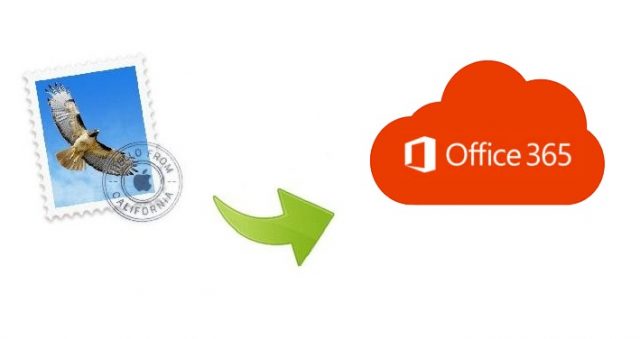 There are numerous of email applications that are used by the users. There are different email clients for Mac and Windows. Just like Apple Mail, an email client is used by various Mac users to manage their email data accordingly. However, with the rise in the technology, most of the users prefer to move all their desktop-based data to the cloud by migrate Apple Mail to Office 365.
Microsoft the famous name in the IT world that has blessed users with it various applications, out of which one such application is MS Office 365. It comes with the complete Microsoft users and allows users to manage all their crucial data on the cloud. In the following segment, we will focus on the need and way to move Mac mail to Office 365 Mailbox.
Instant Solution:
The manual methods to migrate apple emails to Office 365 is a very long process and to make it simple and easy here we have mentioned the third party tool which helps to transfer Mac
MBOX to Office 365
.
Need to Export Mac Emails to Exchange Online Account
There are some reasons discussed below due to which most of the users need to switch from Apple Mail to Office 365 Mailbox.
Platform Dependency:
Apple Mail is a desktop-based email application. Therefore, it stores all its data at a local storage location that restricts the usability of the Mailbox to desktop only. Thus, it is difficult to utilize the data anytime and anywhere.
Trouble in Large File Handling:
With the rise in ails as well as other data items, many times size of MBOX file gets oversized. Therefore, it becomes difficult to manage as well as work with the large size files.
These are the reasons due to which most of the users need to export data from Mac emails to O365 also with their entire Mailbox data items. Read further to know how to how to export Apple Mail to Office 365 Mailbox.
Techniques to Move Apple Emails to Office 365 Account
Method 1: Using IMAP Configuration
Internet Message Access Protocol (IMAP), which lets its users have the synchronization of data in two ways- between email clients and another, is with an online account. It is aimed to create the practice of alike accounts from numerous of applications. For this execution, follow the steps to move your data:
Practice IMAP server then configures your Gmail account in Apple Mail.
After that, generate a new folder in Google Mailbox then, transfer all the essential messages to be moved to it.
Now, notice that all messages, which you have moved are there in your Gmail Mailbox.
Configure with same Gmail account in your Windows based MS Outlook account by using IMAP & POP. Once it is done then, simply downloads all your emails there.
All your data is stored in .pst format.
Note: This process can be used to export only few Mac Mails.
Method 2: Trouble-Free Solution to Migrate Apple Mail to Office 365
To overwhelmed from limitation faced by above process, there is an application namely SysTools MBOX to Office 365 Converter. The software comes up with the rescue for users by serving them in executing the respective conversion with comfort and guarantee. The application export Mac emails to Exchange Online Mailbox by preserving the data integrity after conversion. The utility only requires the credentials of OWA Mailbox. The tool is completely Windows based and can be operable on all Windows based OS which really helps users to migrate Apple Mail to O365.
How Can User Benefit From SysTools MBOX to Office 365 Converter?
Tool migrates all Mail data from Apple Mail to Office 365 directly. Beginning from the selection of Apple Mail data files for migrating and performing complete conversion of data by simply entering the credentials of O365 Mailbox.
Either users can choose whole Apple Mail folder for conversion or single Apple Mail file is also convertible by the unique functionality of the tool.
Utility moves the bulk of data at once without compromising the quality of data.
The tool provides its users with the facility to move whole Apple Mail data to Office 365 Mailbox and move the data by using the In-built date filter option.
All Windows versions are supported by the utility to execute conversion.
The tool shows the complete progress report while performing the conversion of data and stores the report in CSV file format.
Summing up
Migration of data is not a child's play to be performed one has to do the complete planning before executing it. Export Mac emails to Exchange Online is its similar case. In above-discussion, we have deliberated the procedure to implement the data conversion in an efficient manner. Also, we have discussed the automated solution which helps to migrate Apple Mail to Office 365.