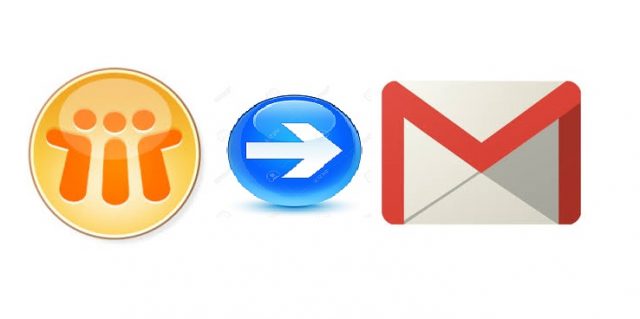 How to import Lotus Notes to Gmail?
What is NSF file?
Lotus Notes Storage Facility consists of Emails, appointments etc. This file is a part of IBM Lotus Notes email client application. This File extension(.nsf) follows by mailbox.nsf, names.nsf, bookmark.nsf, busytime.nsf, headline.nsf, internet.nsf and preweb.nsf. The structure of these files is based on REX-11. Hence to import NSF to Gmail is a tedious job. To add and transfer Lotus Notes Gmail user can use the manual method mentioned below. These procedures will allow a user to migrate NSF to PST file and convert or migrate NSF to Gmail via PST. To Directly move NSF email to Gmail you can refer the methods mentioned below.
What is PST file?
A PST or Personal storage file is used by Microsoft Outlook. It consists of emails, messages, calendars, tasks and various other features. This file contains data in the offline form. Since this file is also based on client application hence, it is easy to export NSF to Gmail so that NSF to Gmail migration can take place.
Quick solution: Export Notes helps to migrate Lotus Notes Database (.nsf) to PST format.

Manual Method to Convert Lotus Notes to Gmail via PST
If your email in Lotus Notes is in the POP configuration then it will be difficult to transfer Lotus Notes emails to Gmail. Although a direct method is also available, all you need to do is to migrate Lotus Notes to Gmail and then use GAMMO tool to transfer PST file details to Gmail. This will allow the user to import NSF to Gmail. To do so a user can follow steps given below:
Method 1: Import or Migrate Lotus Notes to Gmail via PST
This Method is simple and convenient and allows the user to convert and migrate Lotus Notes to Gmail via PST. Now, To do that follow the steps given below:
Configure common email in Outlook and Lotus Notes with IMAP configuration.
Now, copy all Lotus Notes emails and contacts to that mail.
All Lotus Notes emails and data will automatically be transferred to Outlook.
Limitations:
This method is lengthy and consumes a lot of time. Hence user generally avoids this. But if you have just started using Lotus Notes and didn't like it. You may use this method, after configuring IMAP, use G Suite migration for Microsoft Outlook to migrate Lotus Notes email to Gmail using PST. The following steps will explain you the next method to migrate NSF to Gmail using Google Apps.
Note: The email you configure must be of IMAP configuration for both Lotus Notes and Outlook account.
Method 2: Import/Export NSF file to Outlook using GAMMO tool
This method is based on the simple procedure to migrate Lotus Notes to Gmail. To perform the steps use the method given below:
Open Lotus Note
Now, Click on Email Icon
Go to File > Export
Go to Save as type. Select Common Separated Value/ Structured Text/ Tabular text. Click on Export to import NSF to Gmail.
Now, A window appears. Select All Documents, Unicode. Click OK.
Your file will be exported to the desktop as selected Save as type.
Now, Open Microsoft Outlook.
Right click on Inbox and select New folder. Name this Folder. Now click on the created folder.
Now, Go to File.
Click on Open & Export > Import/Export.
Click on Import from another program or file. Click on Next.
Select file type to import from as Common Separated Values.
Now Browse and select the file you have saved from Lotus Notes. Select the copy option according to your convenience. Click on Next.
Select the created folder. Here it is named as 'file'. Click on Next.
Now, Click on the Checkbox. If you want to Map Fields Manually you may do it using the options Map Custom Fields… Click on Finish.
If the File is Large it will take some time to Upload it.
Note: In all Above process Lotus Notes 9.0 and Outlook 2016 is used. If you are using a different version then kindly check the similar options in that mail or upgrade it to the new version.
Automated Solution
If you want to migrate Lotus Notes Database to Outlook, then you can use a third party tool by SysTools. It will make your conversion process so much simple and effortless. One of the amazing features of this tool is that it can also convert encrypted Lotus Notes emails as well which makes it stand unique to others.
Transfer NSF to Gmail via PST using GAMMO Tool to migrate Lotus Notes to Gmail
Now, All your emails have been transferred to Outlook and half of the job is done. Now, Import NSF to Gmail (present in Outlook as PST) using GAMMO tool. Follow the steps below to migrate Lotus Notes to Gmail via PST using GAMMO tool.
In Google Search bar, Type GAMMO. Select the first line.
Now, Click on download migration tool in appeared window.
Your software will start downloading.
Click on Outlook Migration.exe file.
Click on Yes in the appeared window.
Now, It will take some time to download this software.
Now, A window will appear. Type your email and click Continue.
A Window will appear and Gmail page will open in your default browser.
Login to your Email using Username and Password.
Click on Allow Permission.
Now, Go to Previous Window and Click Continue.
Select Use my most recent migration settings. Now, Select the account from where you want to import PST file. Select Migrate all data or Migrate only new data as per your requirement and migrate Lotus Notes to Gmail via PST. Select the same account where you have import NSF file. Click on Next.
Now select all the data or attributes as per your requirement.
When the Migration gets completed. Click on OK.
If you want to start a new migration of PST file then you may select that option. Otherwise, click on Close. Your all emails, calendars etc. will be transferred.
Now, open Outlook and you will find all transferred PST files and emails. This way you can Migrate Lotus Notes to Gmail efficiently.
Conclusion
Above article explains how a user can migrate Lotus Notes to Gmail via PST file. This article also explains about the manual process to convert NSF to PST and then to Gmail using GAMMO tool. GAMMO tool provides you an easy platform to forward NSF messages to Gmail indirectly. Also, there are direct methods to convert and migrate Lotus Notes to Gmail. Migration of .nsf file to Gmail is done because the user wants their data to be in the cloud, that is the main reason of NSF to Gmail migration.