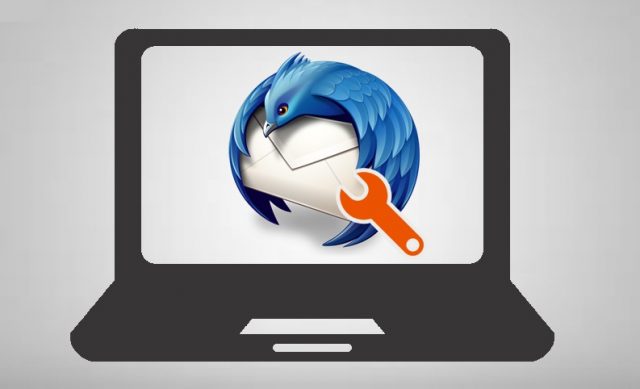 The article delivers all possible tips and tricks to resolve 'Mozilla Thunderbird hangs while downloading email' problem. Users need to execute each and every measure one by one, which are thoroughly described in this blog.
Before proceeding further with the solution, let us consider a following user posted scenario :
"I am using Thunderbird since 5 to 6 months and from last few days, I am facing a frequent problem within it. The problem is that the application Mozilla Thunderbird hangs up where I have to forcibly terminate Thunderbird. I have to open Windows task manager and then, End Task for troubleshooting the issue. Whenever I relaunch Thunderbird, I encounter that few mailboxes are rebuild again. Well, Thunderbird hangs when downloading messages from the server. The message progress time remains constant (seems as if it has frozen) when a specific mailbox is chosen showing Thunderbird stuck downloading message 1 of. Is there any technician who can help me out in resolving such issue?"
Many Thunderbird clients have posted such type of queries with lots of hope to get a solution. So, let's us get started with reading of all tricks to resolve error When Thunderbird stuck on loading message !
Author's Choice :  One of the best solutions you can get to resolve this issue is using MBOX to PST Converter by SysTools.

Top Tricks to Resolve Error : Thunderbird Stuck when Downloading Messages
Trick 1: Open Thunderbird in Safe Mode
1. If Mozilla Thunderbird is not in working mode then, use this step; else directly switch to Step (2). Here, you have to press Shift key and click on Thunderbird icon for opening application in safe mode when Mozilla Thunderbird hangs up or Mozilla Thunderbird cannot delete messages.
2. If you have executed Step (1) then, skip this step. Else, go to Help >> Restart with Add-ons Disable and then, click on Restart button
3. A dialog box will appear in which you have to enable the checkbox of Disable all add-ons and click Continue in Safe Mode button
Trick 2 : Disable the System Antivirus For a While
The issue might occur due to the working of antivirus application installed on PC where Thunderbird is used. Therefore, give a trial to resolve problem just by disabling antivirus functionality. If the workaround works then, it means that the issue was occurring due to the presence of antivirus. This is the program compatibility issue that interrupts Thunderbird from working properly. Well, to fix 'Mozilla Thunderbird hangs while downloading emails' error permanently, you have to uninstall the existing antivirus application. Once you have done this, you can install an antivirus that is compatible with Thunderbird.
Trick 3 : Resolve Thunderbird stuck Error using MSF file
Mozilla users are provided with .msf files of Thunderbird when Mozilla Thunderbird hangs up. Users can follow below-mentioned instructions to resolve error Thunderbird hangs when downloading messages :
1. Move towards the path where MSF database files are stored
2. Select the targeted file and then, right-click on it
3. A menu will appear in which you have to select Properties option
4. In General tab itself, click on Repair Folder button for manually repairing Thunderbird files
5. A confirmation message window will appear in which you have to click on OK
After doing this, test whether the problem is fixed or not. If not then, go for rebuilding of MSF file with help of following steps :
a) Completely close Thunderbird program and all its associated applications
b) Open the Thunderbird profile local directory and move towards the location where desired folder is saved
c) Select the MSF file that is to be rebuild and then, permanently delete it from your machine
d) Open Mozilla Thunderbird to instruct program that it should start re-indexing the folders. Hence it will help to fix issue : Mozilla Thunderbird hangs while downloading email
Trick 4 : Resolve Error Using MBOX Files
Mozilla developers has not provided any inbuilt utility or add-on to repair MBOX files of Thunderbird. This denotes that users have to leverage for an additional product to fix errors caused due to .mbox files such as : Thunderbird stuck on loading message . There are bundle of applications available in the market but, the most popular one is MBOX File to PST Converter. This approach is suggested by numerous clients who works with Thunderbird in their daily life. It extracts messages with their respective attachments and technical properties. The program is also rendering a smart feature to save extracted healthy files on local machine.
Observational Verdict
'Mozilla Thunderbird hangs while downloading email' error is caused due to some unknown reasons. It is impossible for a person to learn the particular cause when Mozilla Thunderbird hangs up. This is the reason due to which we are recommending users to execute all provided measures in a one-by-one manner. All the possible approaches to fix this Thunderbird error: "Thunderbird hangs when downloading messages" are illustrated in this blog. One can implement them and hence, a point will come when the problem will soon get troubleshoot.